Hey guys! After our dolphin adventure and amazing dinner at FarmTable, we had another fun day ahead on Sunday. Sis and I took Monday off so we could enjoy a full day Sunday. It's a good thing we did because we got rained out a bit on the previous two days. Sunday looked to be sunny and glorious!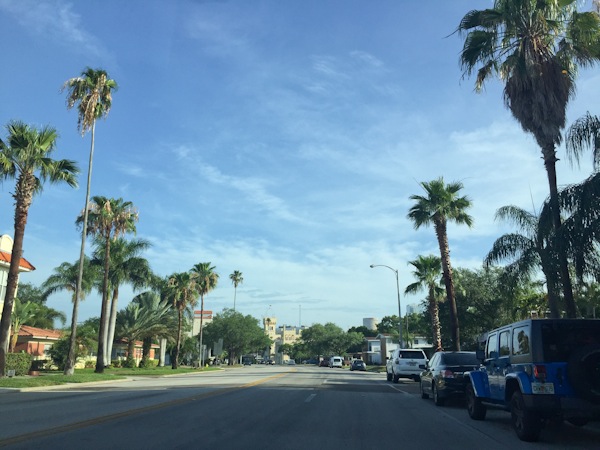 We left Davis Island and went to our friends's house for breakfast.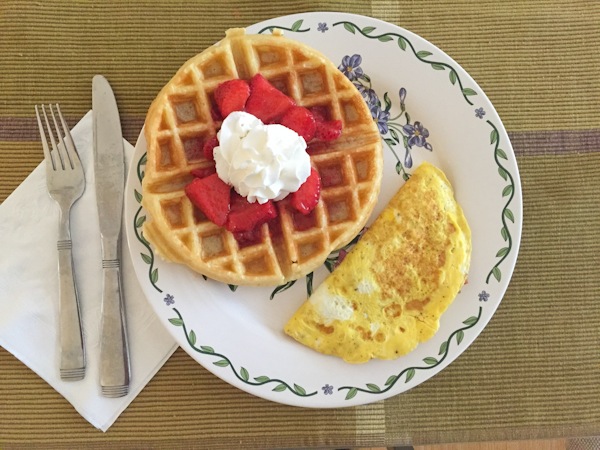 They made us from-scratch waffles with strawberry sauce and whipped cream, plus these tasty omelets with ham and cheese. SO good! I wish I could eat this every weekend!
After brunch, we all took off together for the beach.
We crossed the Sunshine Skyway Bridge on the way to Fort De Soto Beach. This is the same beach we visited on Day 1!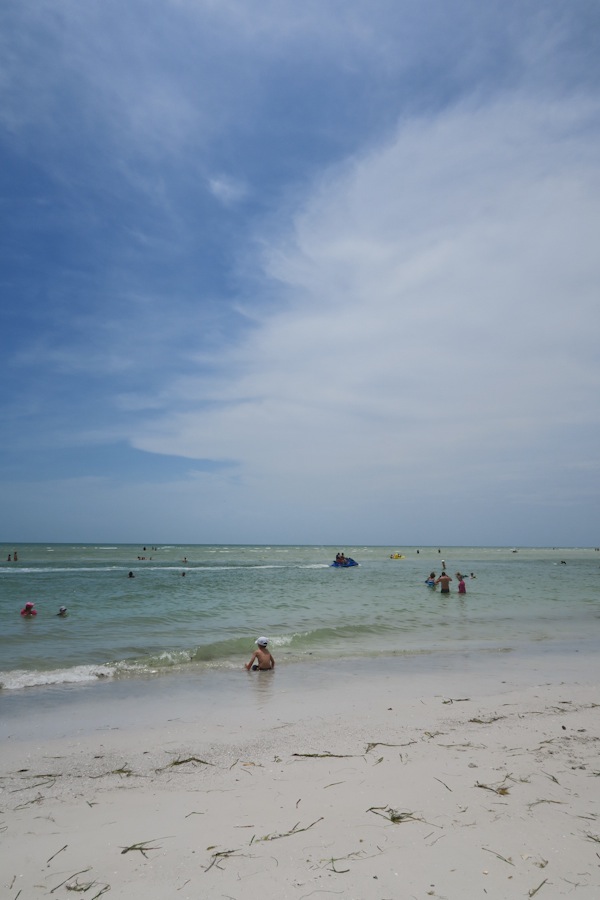 The weather was even nicer today!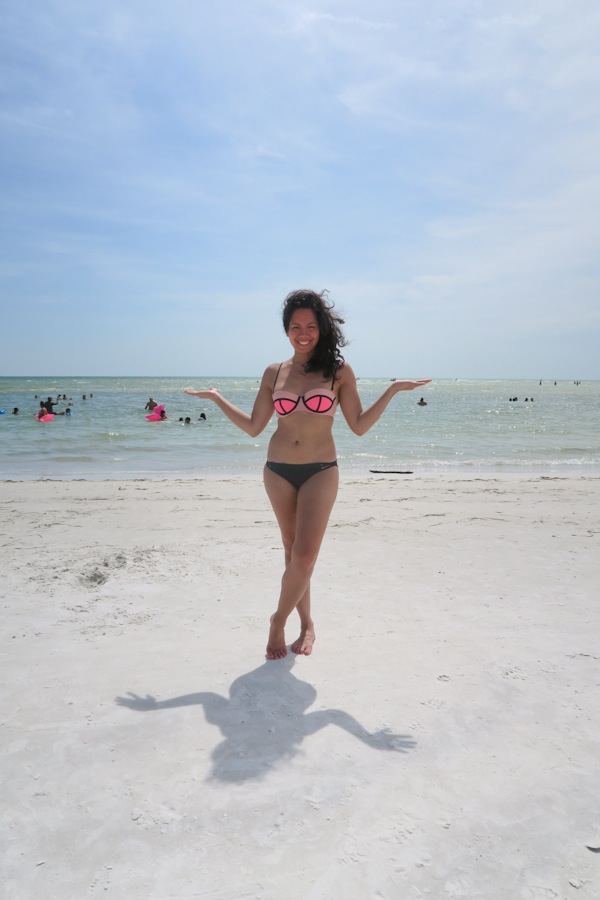 The beach was a bit busier, but still very peaceful-feeling and not at all crowded.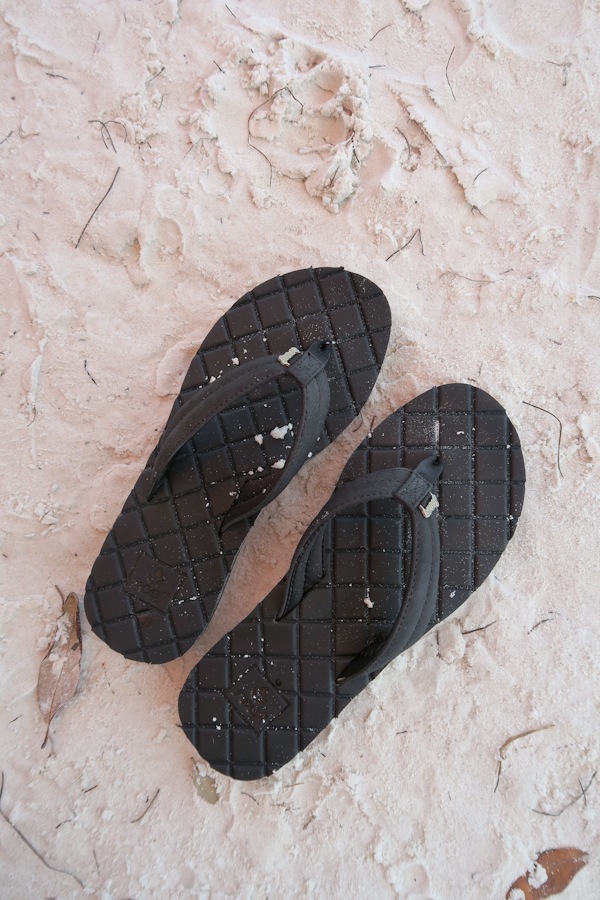 Here are my new kicks. I got these at a Shoe Carnival. I'd been looking for some beach-friendly sandals that weren't plastic. Those seem to literally rub me the wrong way. Lol! These are fabric-y (not sure the actual material). I love them! They're by Reef.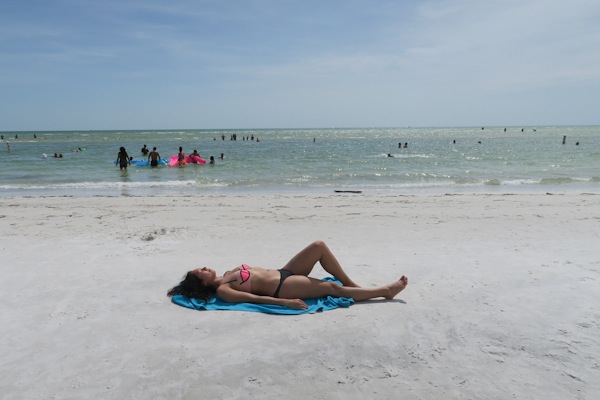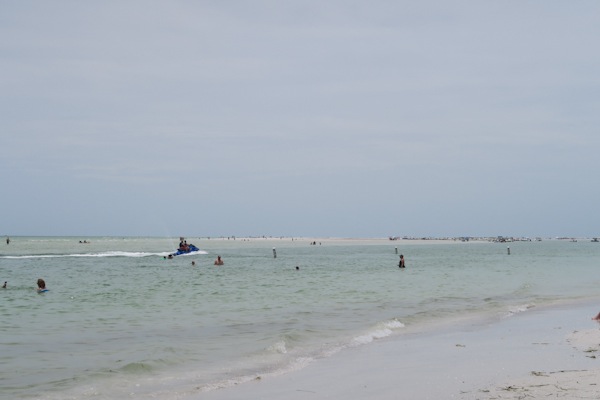 One of the reasons I really wanted to go back here is because I still wanted to get to that sand bar off in the distance. See it way off in the distance?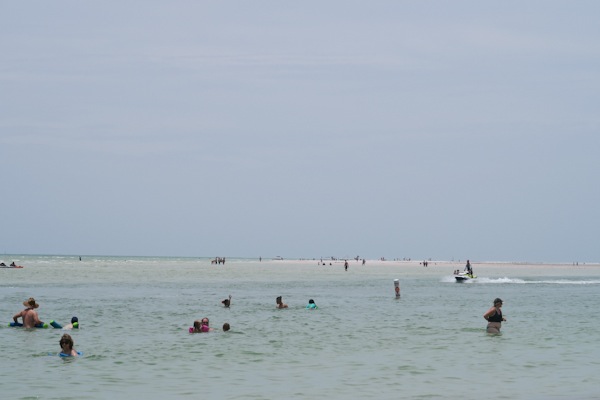 Here's a slightly closer look.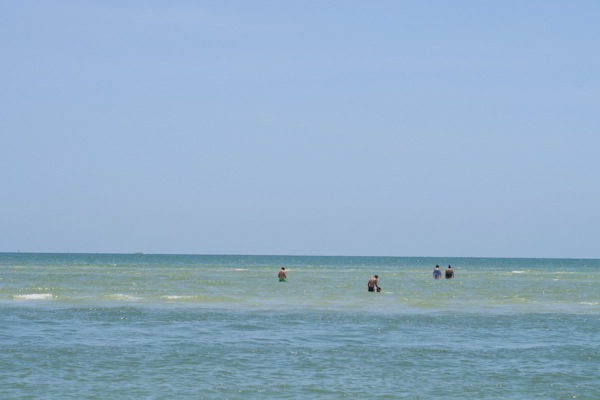 And how to get there? There was a short area that you had to swim over, and then there was a shallow part of the water that seemed to stretch for miles. You can see in the photo above how people are just walking around where it's shallow. The darker part is where you have to swim because it's deeper.
I sat under our tent on dry land and counted how long it took people to swim to the shallow part to see where the swim was the shortest. The time seemed to range about 13-20 seconds depending on where people crossed and how fast they swam.
Once I found the shortest part, I headed into the water to hang out with our friends and my sister. Shortly after, we were sand bar bound. We easily crossed over the swimming section and then had a leg resistance workout walking to the sand bar. Once we got there, it was really cool! There were tons of sand dollars and shells all around. We walked around and collected both. Our friends showed us how to tell when sand dollars are dead or not so we would not take any that were still alive. And one of our friends even caught a crab in a bucket while we were walking over! Just long enough to show us, of course. We let the little guy go. Hopefully in the opposite direction because I didn't want to step on it!
I was already implementing the stingray shuffle since I'd heard read about it earlier that morning. It's a way to walk so you hopefully don't step on a stingray! Apparently there are some in the area.
The only downside of the sand bar was that it was hot! And we were far from our tent. So, after enjoying the sand bar, we turned back around.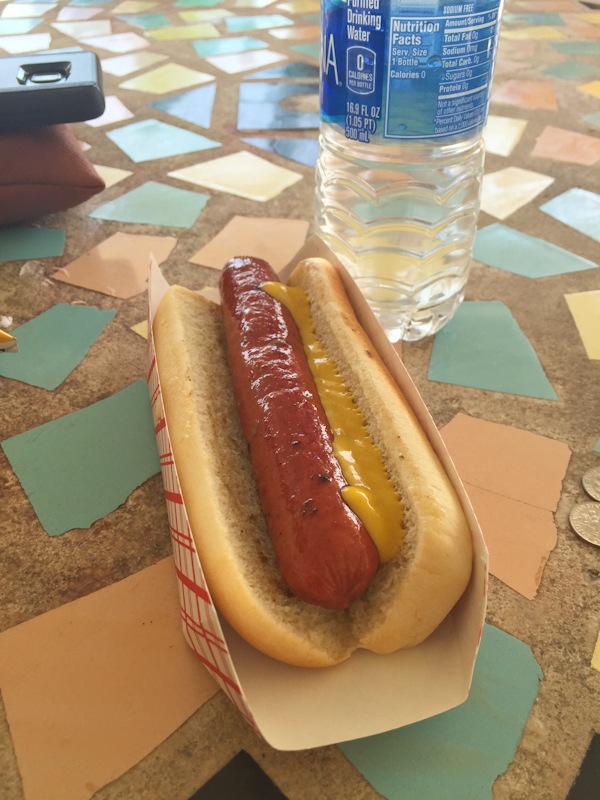 We worked up a bit of an appetite, so we headed to the snack bar. We didn't pack lunch, and it was getting late in the afternoon, so we opted to eat lunch-ish at the snack bar. They had a bunch of fast food options, so I figured, what the heck. I'll just get a hot dog.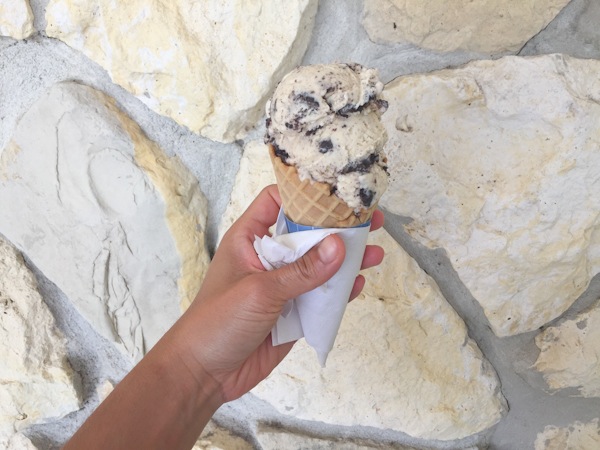 And cookies n cream in a waffle cone. Yum!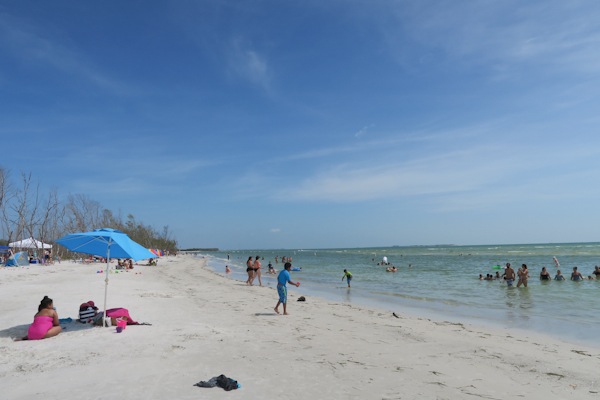 Then, it was back to the beach!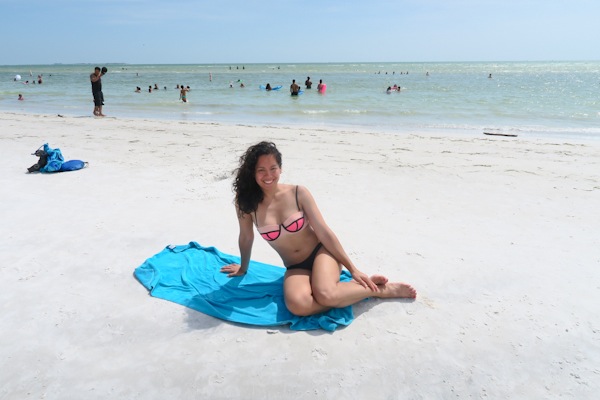 Luckily, we didn't get rained out this time.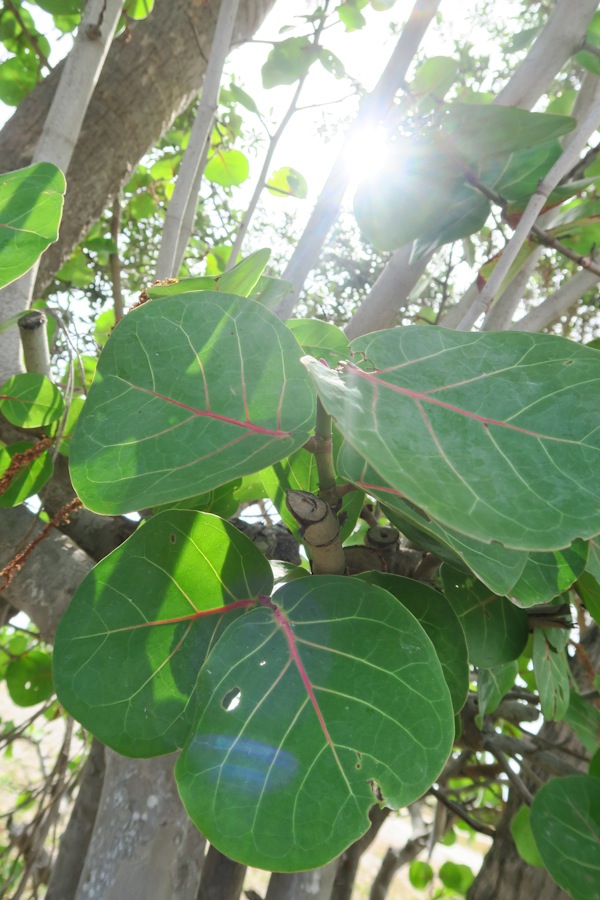 After a bit, we packed up and headed over to the fort for some exploring.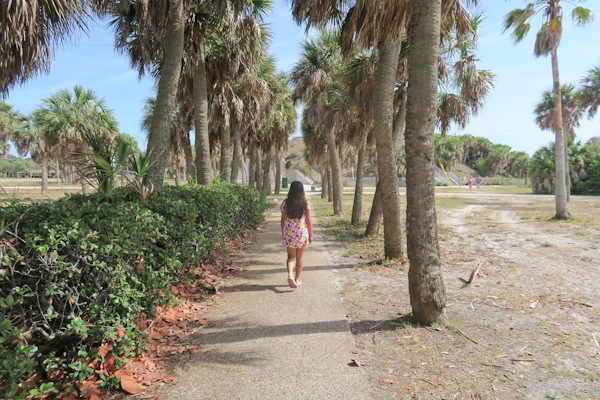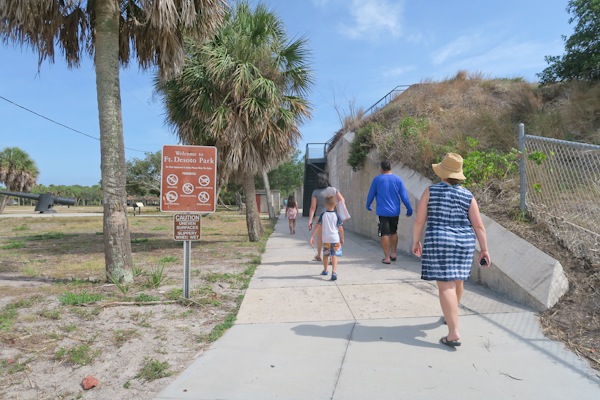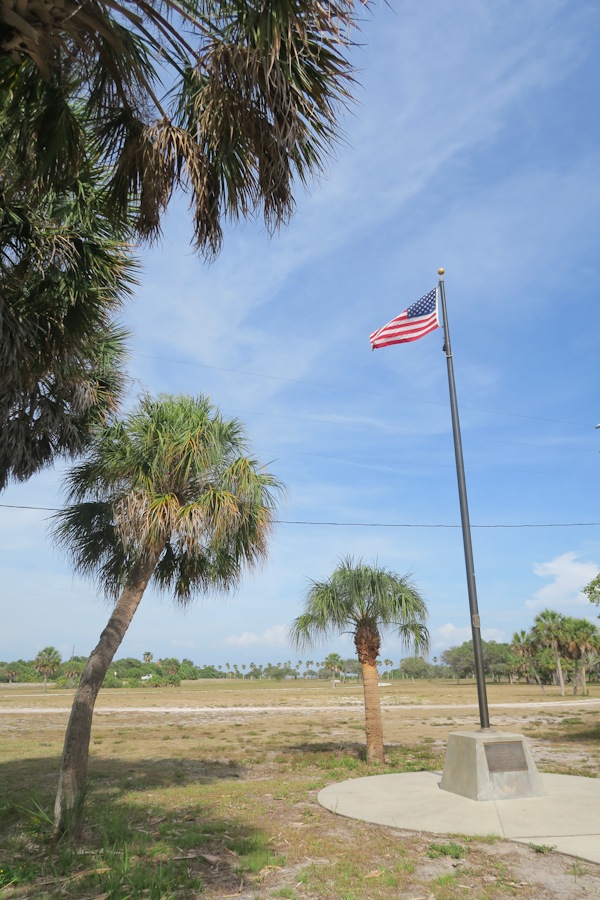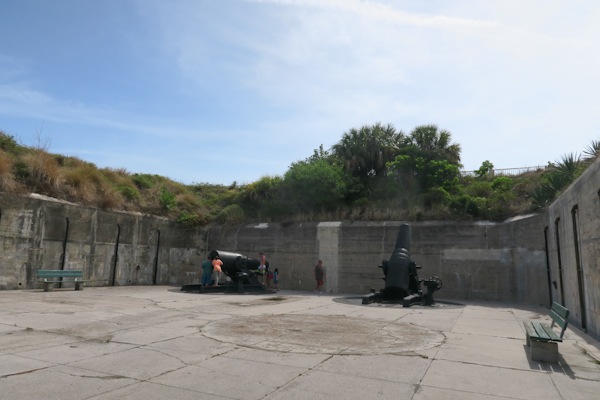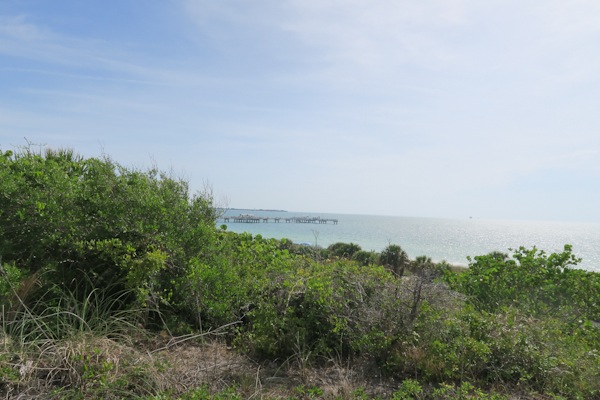 There was an amazing view of the water from the top of the fort.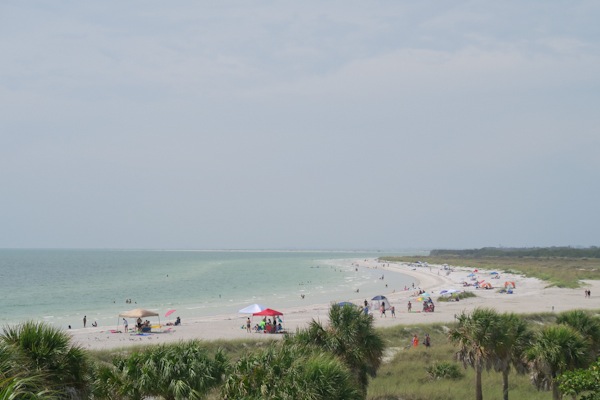 And check out this view of North Beach!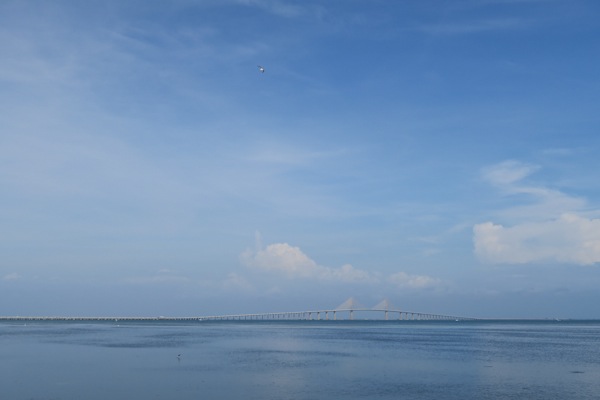 On our way out, our friends drove by the other end of the island so we could see the Sunshine Skyway Bridge again. Look how stunning it is from far away!
Next up – an amazing Turkish dinner in Tampa, FL!
More from our Tampa Trip
Thanks for reading!