One of Dion's recommendations that we were most excited to try was Bayshore Mediterranean Grill. After a full day at the beach, we thought this would be a great last dinner for this sister trip to Tampa.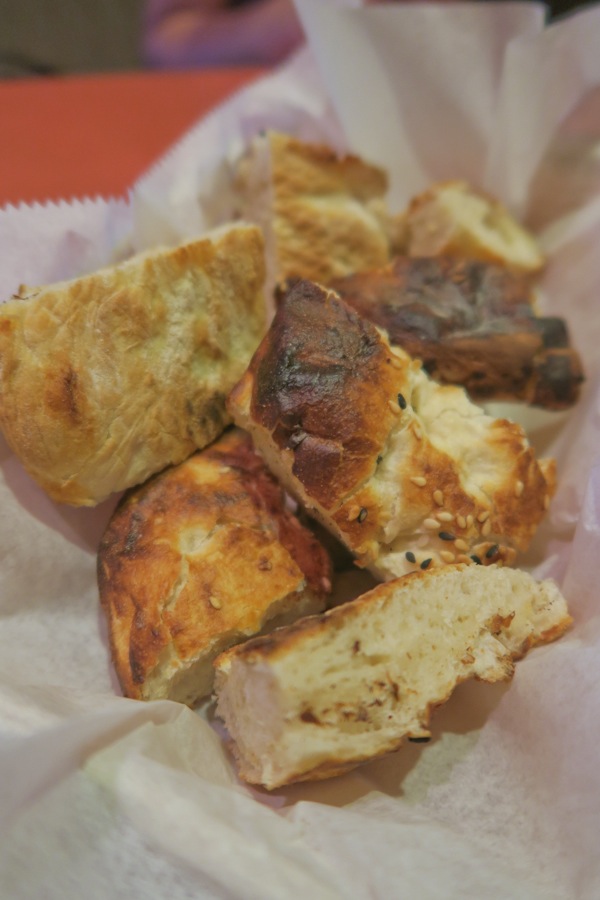 We started with a basket of this tasty, warm bread served with butter.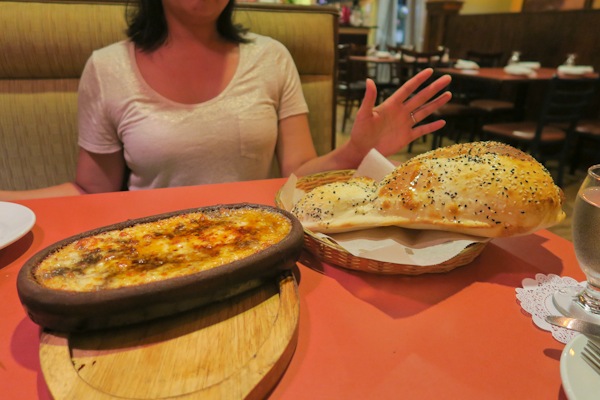 And we, of course, had to get one of their signature dishes. Bayshore Mediterranean Grill invented the hot hummus.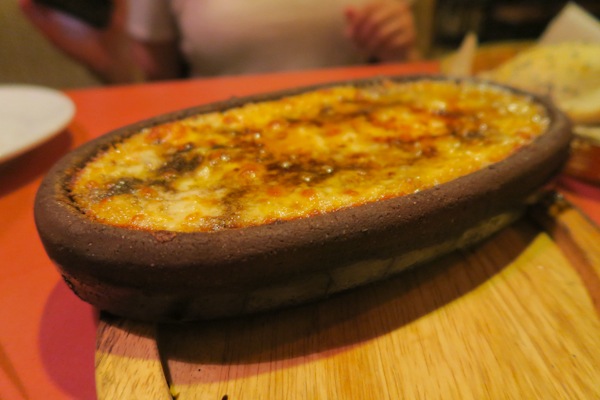 It's hummus with a layer of ooey-gooey cheese baked on top. Plus some spices (I think).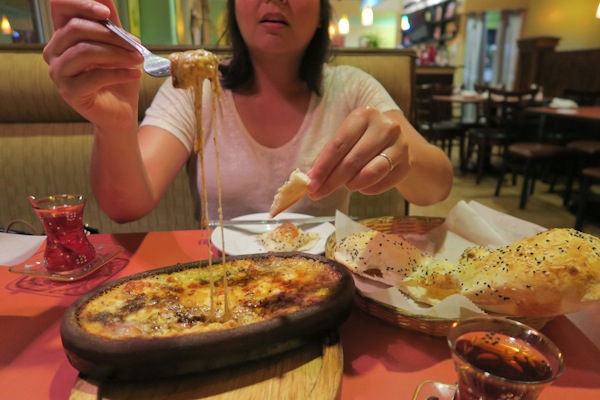 It was so flavorful and delicious. And served with this giant bread. The presentation was impressive. I literally said, "whoa!" when I saw it coming towards our table.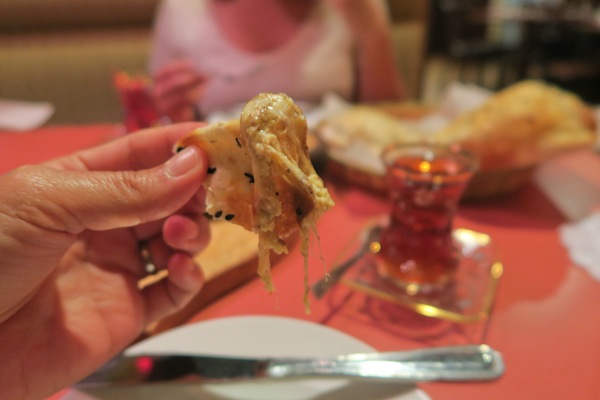 Yas!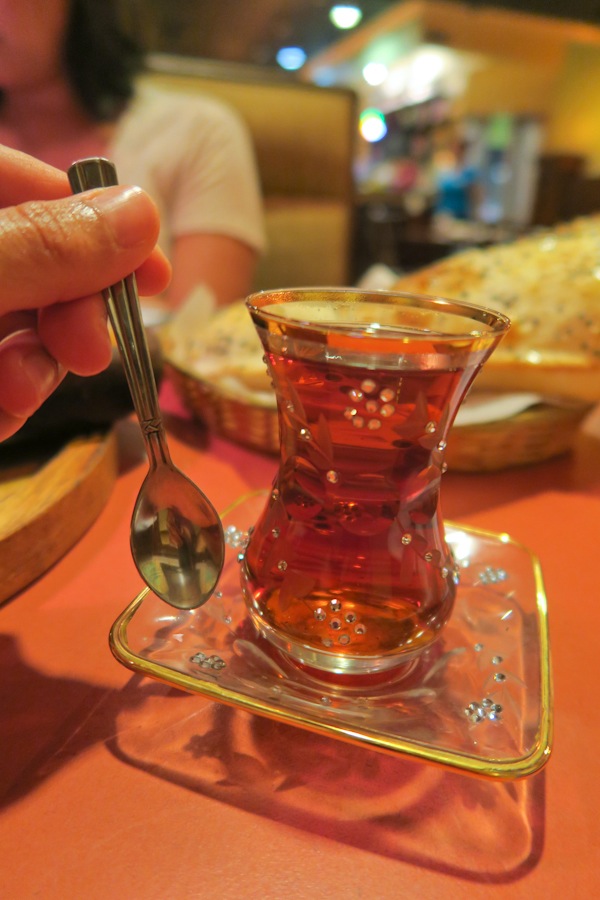 Even though it was in the evening, I really wanted to try this Turkish tea. It has caffeine in it. And the flavor is really good. Nice and lemony.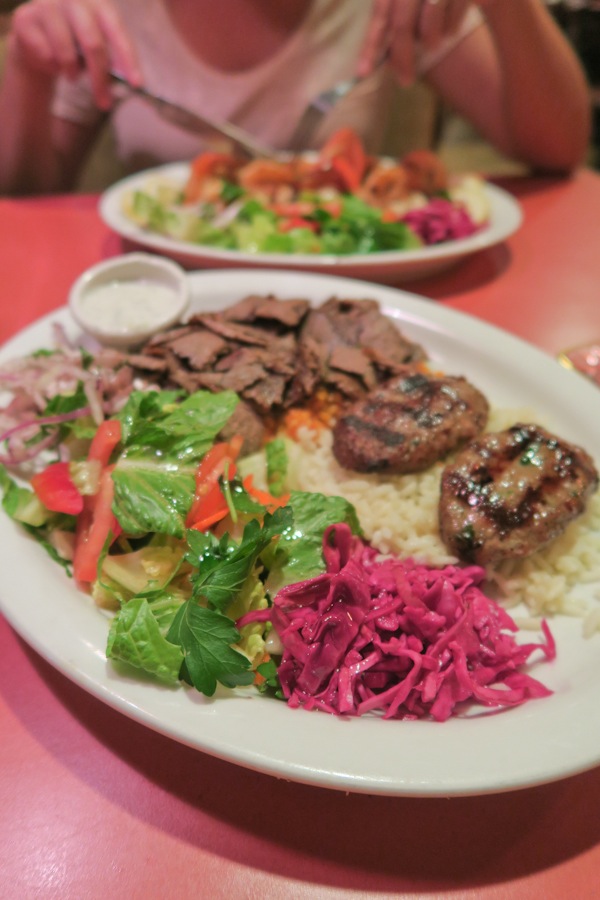 For my main course, I got a combination plate because I wanted to try a couple things. I had the donner and kofte. This huge platter also came out with rice, bulgar, pickled cabbage, salad, onions, and sauce.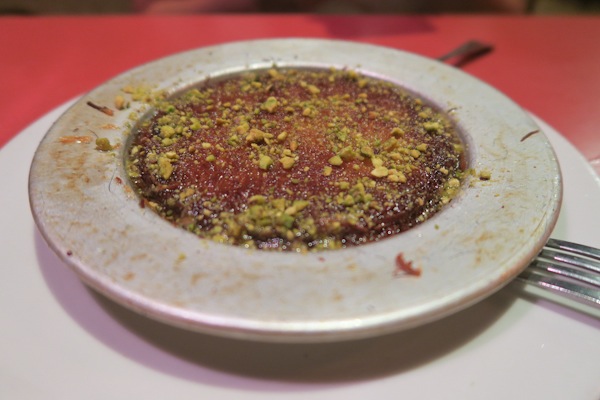 And even though we were stuffed beyond reason, we had to try another signature Bayshore Mediterranean Grill dish. The kunefe. From their menu: "Shredded Filo Dough stuffed with cheese then soaked in sugar baked syrup".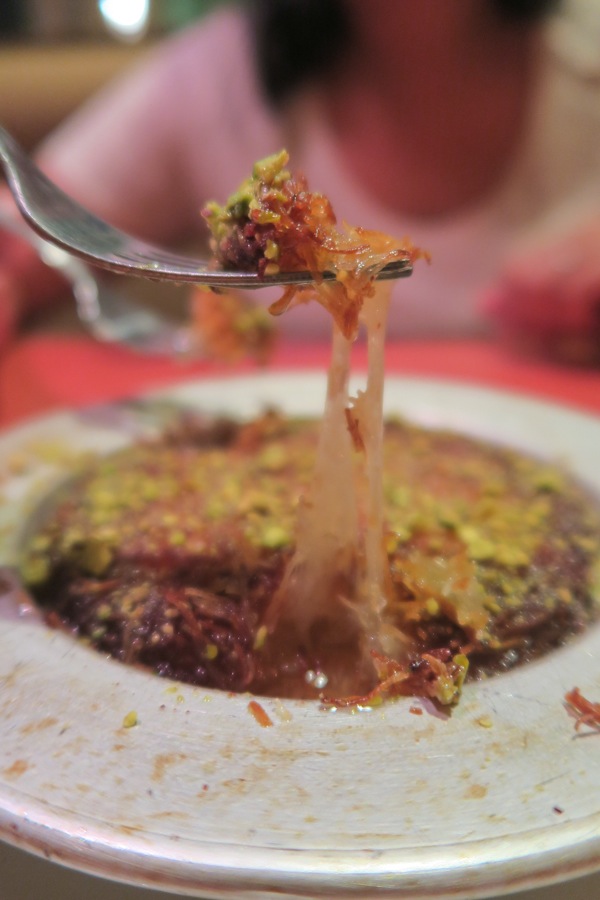 Cheese in dessert? You betcha! It's surprisingly delicious.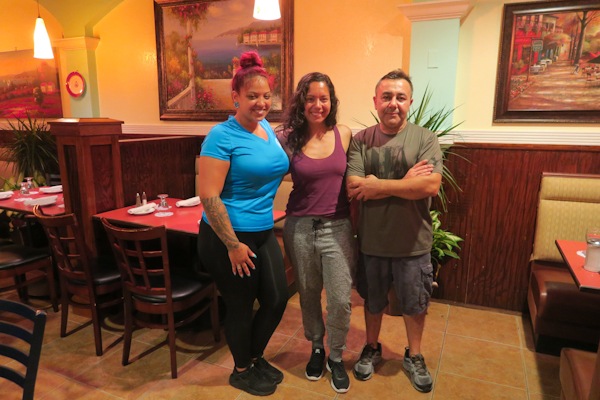 Thank you to Sevda, Serdar, and the rest of the team for the fantastic dinner experience! It was so nice meeting you guys!
Definitely check these guys out if you're in the Tampa, FL area!
More from our Tampa Trip
Thanks for reading!