Hi friends! My sister and her husband visited NYC the day after I got back from Zumba Convention, and we had a fun (almost) week together. I'm sharing highlights from their visit in this post and in my latest vdeo.
VIDEO: Highlights (of the Food!) from My Sister's Visit to NYC
If the above video player doesn't work, click here to watch my video about what I ate when my sister visited NYC.
What We Ate in NYC (Summer 2017)
India Kitchen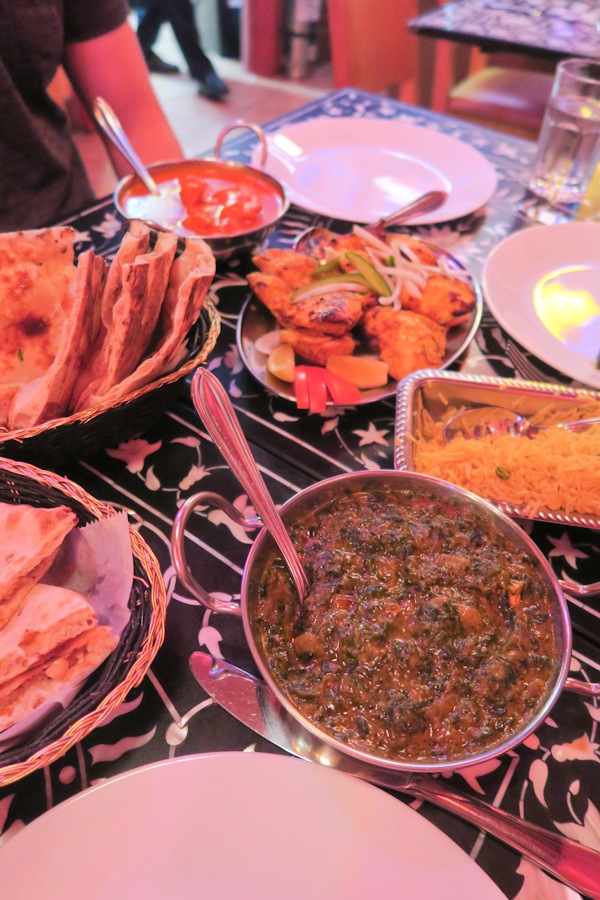 For their first meal, we had an easy meal at India Kitchen. We shared three dishes: chicken tikka masala, saag paneer, and a new chicken dish that was pretty much just chicken coated in chickpea flour. They didn't have the latter at my sis's go-to restaurant back home, so they wanted to experiment. We also had garlic naan, plain naan, and and another sweet naan filled with dried fruit and nuts.
Sis's Famous Meatballs (Pre-Coldplay Concert Eats)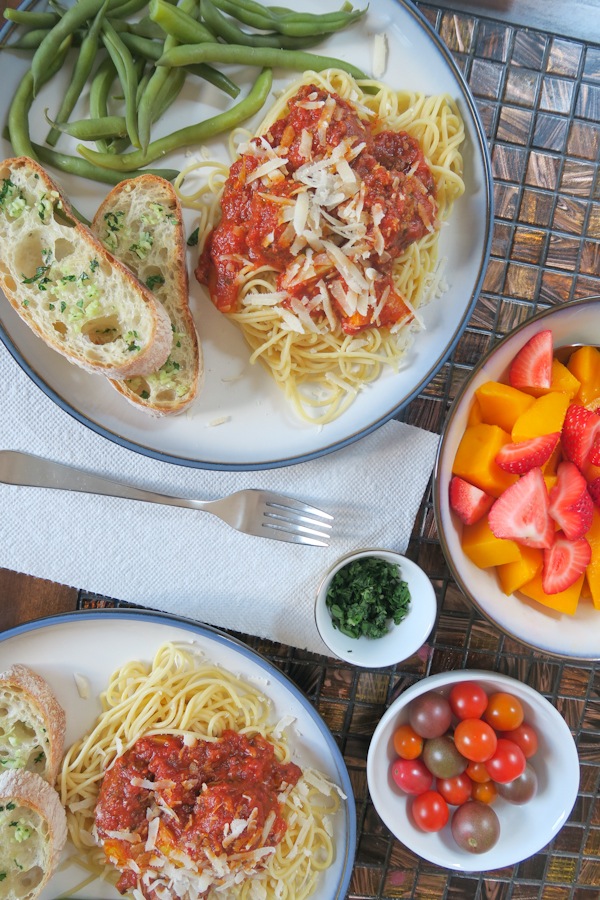 Sis wanted to surprise her hubby, Justin, by taking him to the Coldplay concert. Due to timing, she decided to cook dinner so we could eat early before the show. Coming back to home-cooked food after work was a nice treat. I helped distract Justin by saying we were doing different things. It worked, and he didn't know what we were doing until we got to the Metlife Stadium. Woop!
The Coldplay concert was great! I'll be sharing some photos from it soon. If you were following me on Instagram stories or Snapchat, you got some great clips there.
Buddakan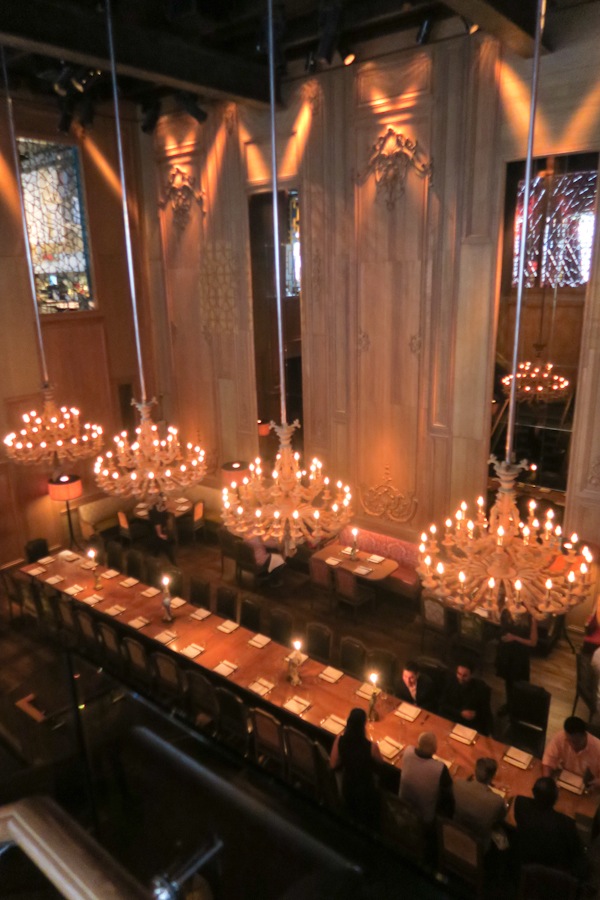 I took Sis, Justin, and my friend A to one of my fave spots, Buddakan, for one dinner.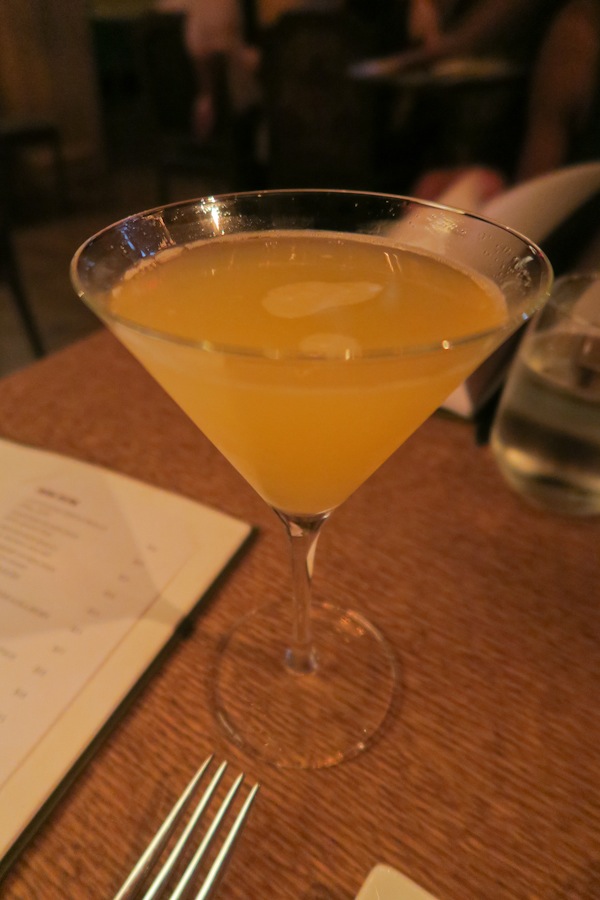 I love the cocktail called Fate.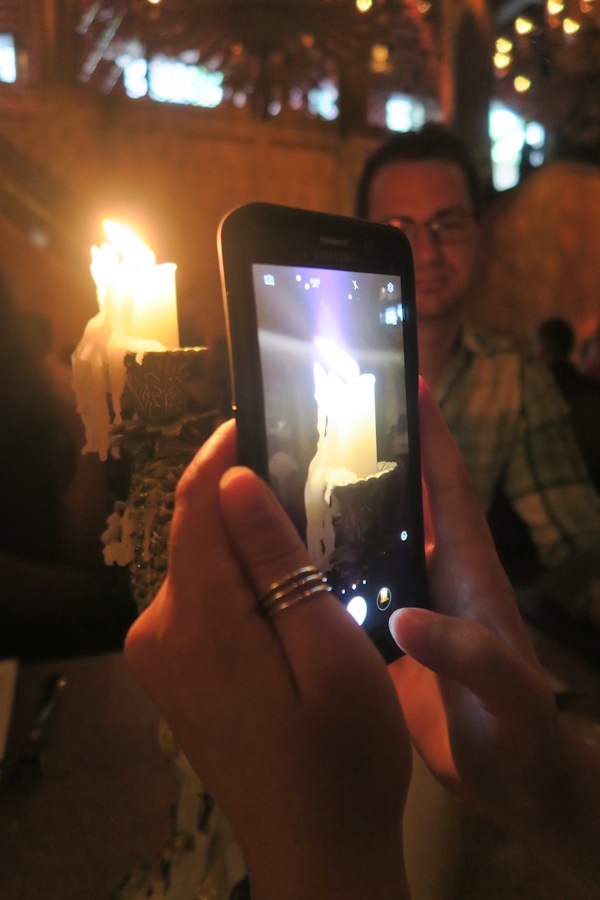 The candles here are pretty dramatic. I loved the way they cast light on our food in the video.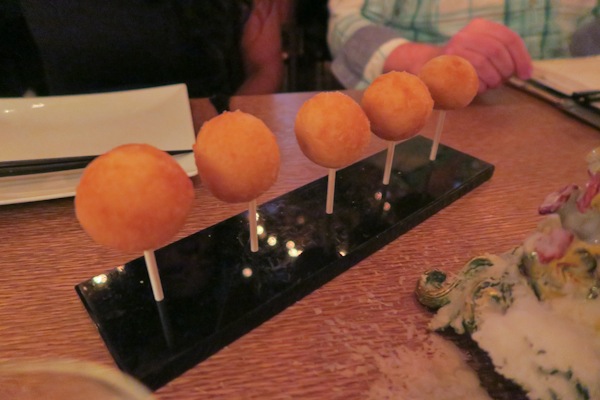 This is probably my favorite thing on the menu – Crispy Cauliflower lollipops. They're basically hot spheres of creamy cheesy goodness.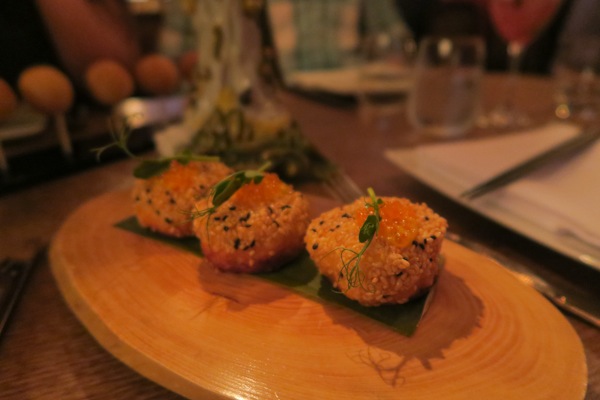 We shared a couple new-to-me appetizers – crab toast.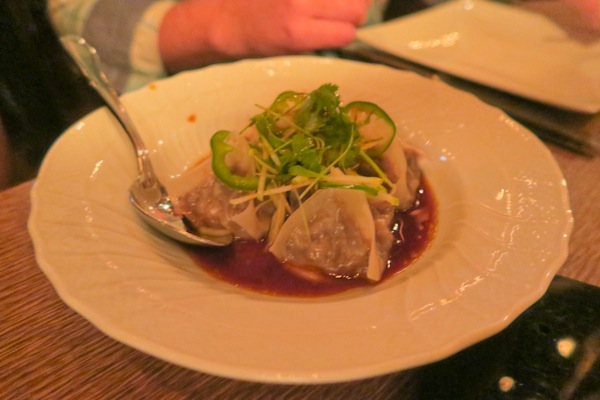 Oxtail dumplings.
They were all delicious. I could hardly believe how tender the oxtail was. And the crab toasts had a really nice combination of flavors.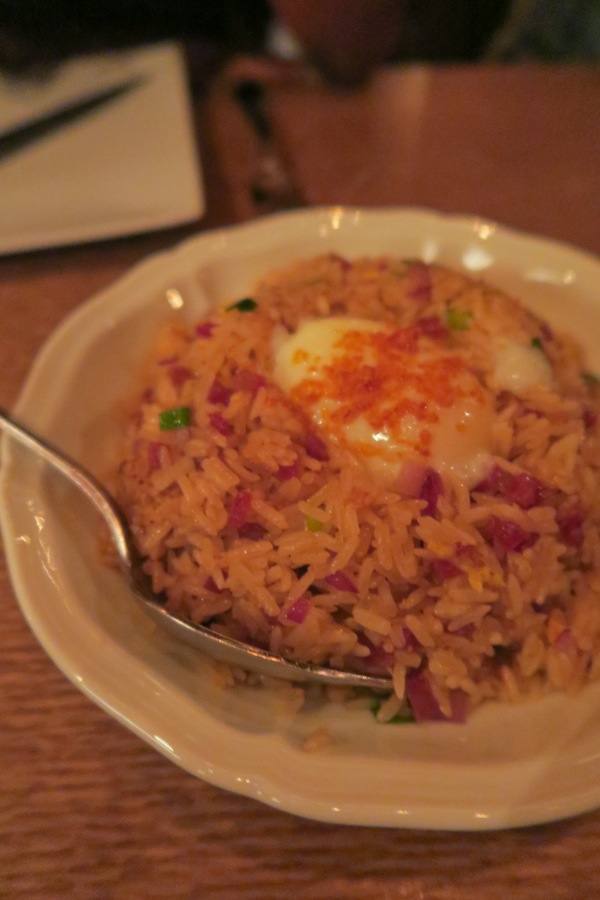 For the main event, we shared sausage fried rice.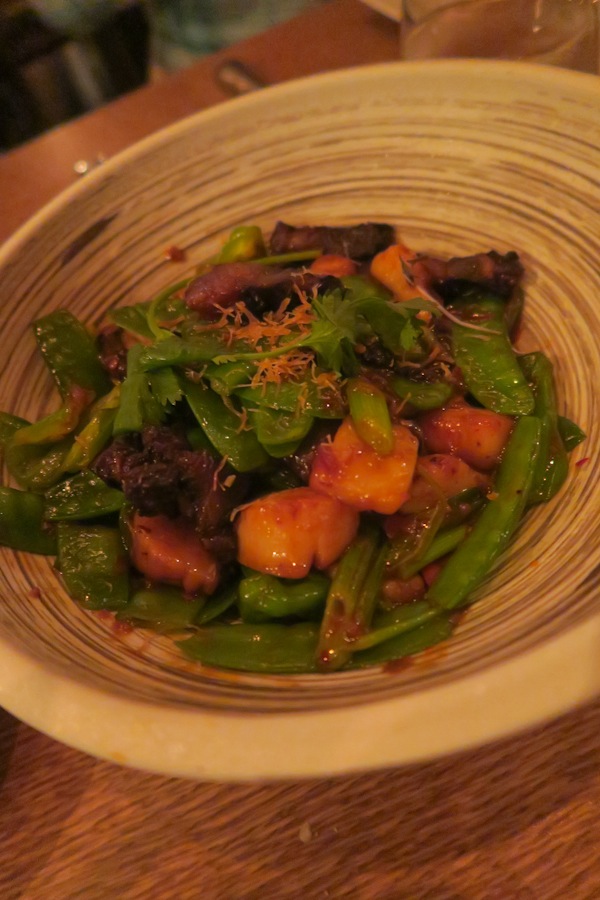 Justin got the scallops.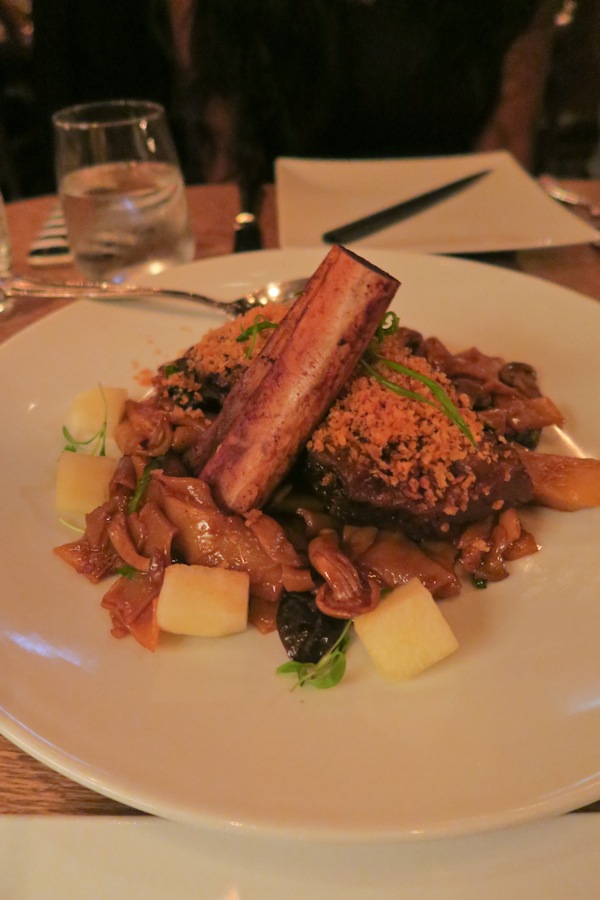 A and I shared the sizzling beef short rib. This is my go-to here. It's so-so good!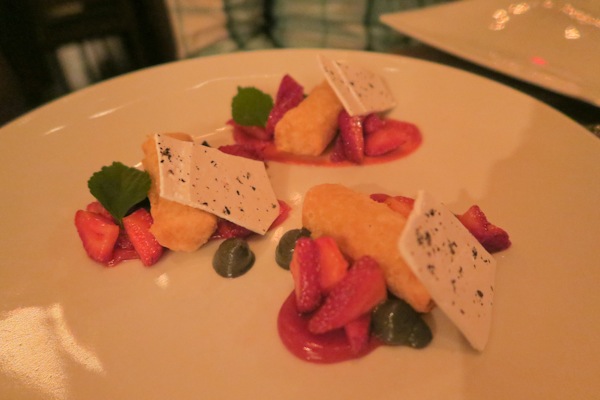 For dessert, we were stuffed. But they sounded so interesting, we had to try. We got the fried milk.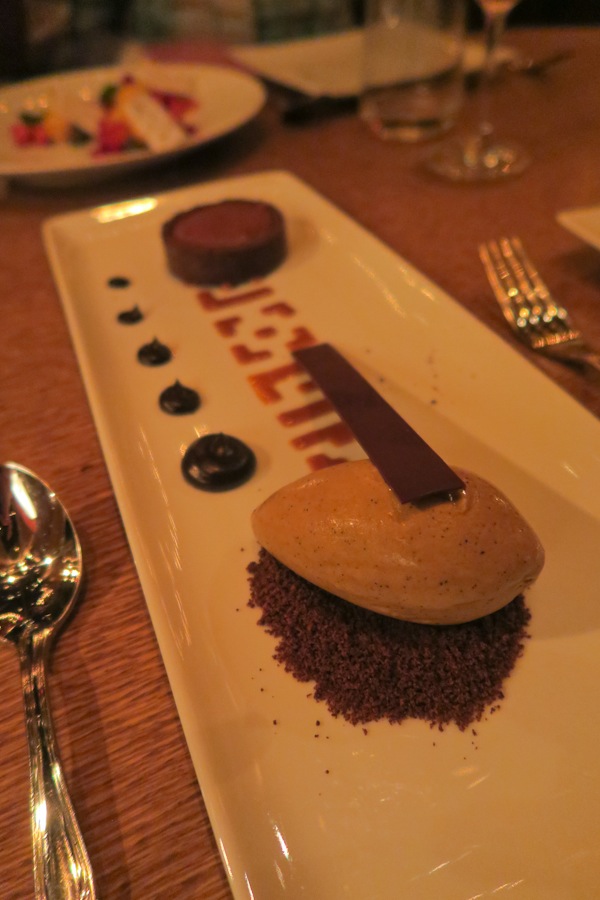 And this delicious chocolate number with coffee ice cream. Yum!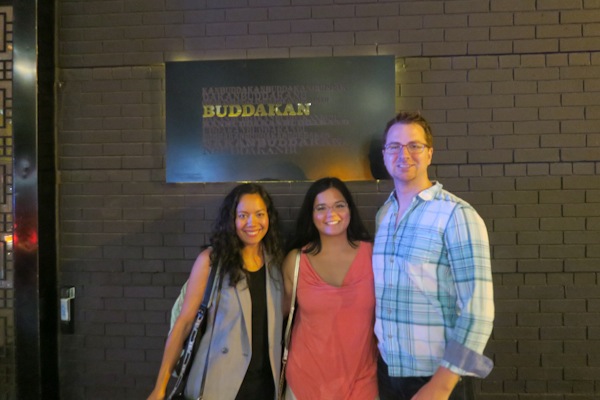 Heading to Koreatown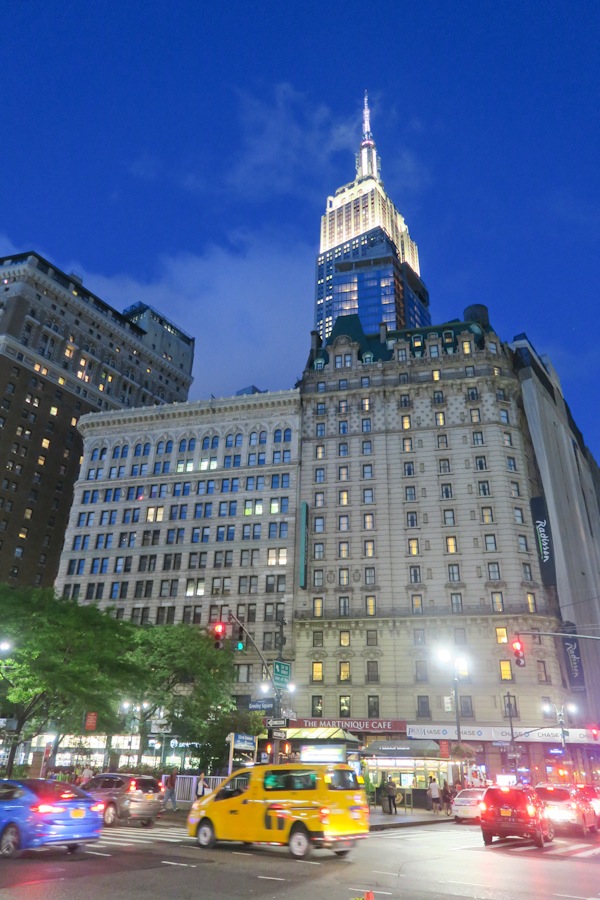 On Friday night, we met up with some of Justin's friends for a night of Korean BBQ and karoake.
Miss Korea (Korean BBQ)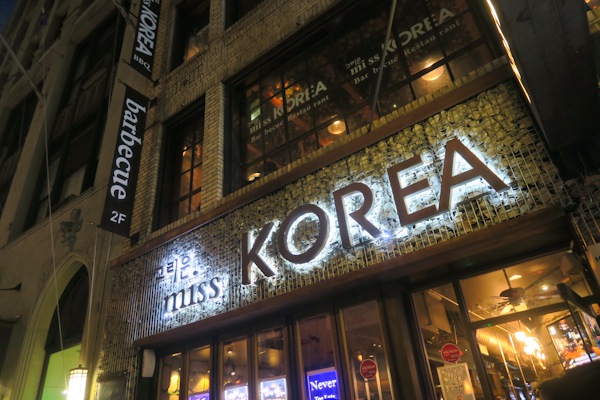 Miss Korea was conveniently located in Koreatown.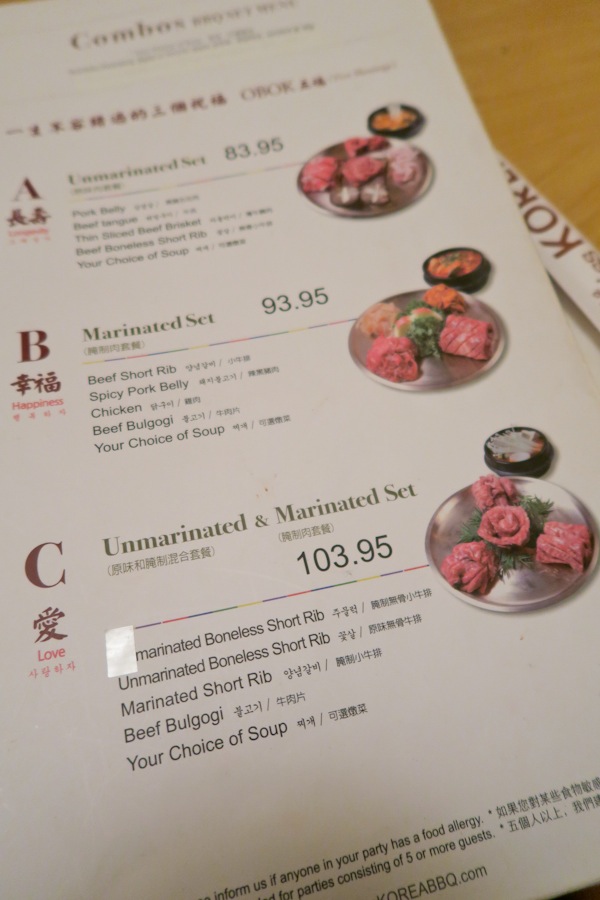 Since it was (I think) my first Korean BBQ experience, I let others order for us.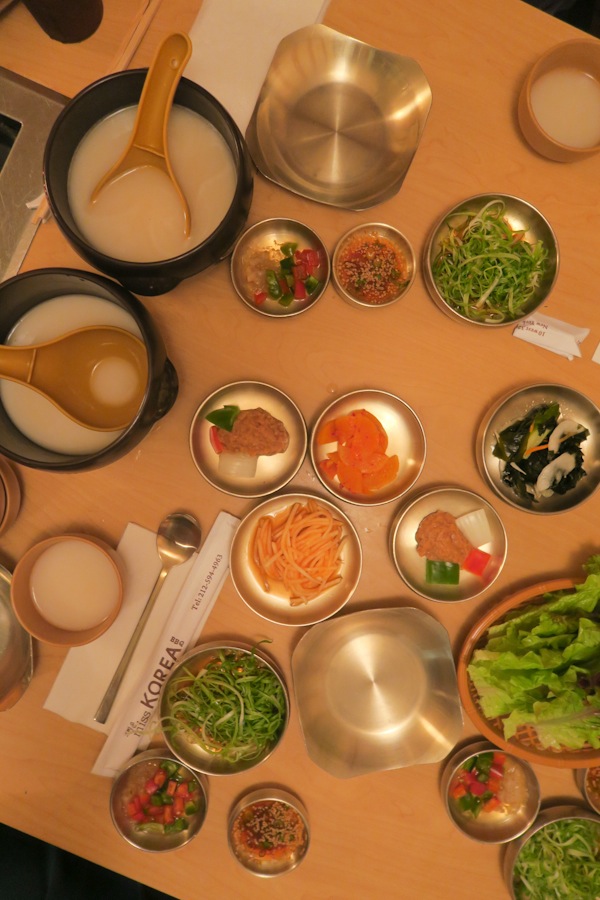 I've never seen a table so full of plates. The above is just part way through the meal.
The cloudy liquid in the bowl is actually a delicious yuzu-flavored liquor. I have a photo of the bottle thanks to new friend A.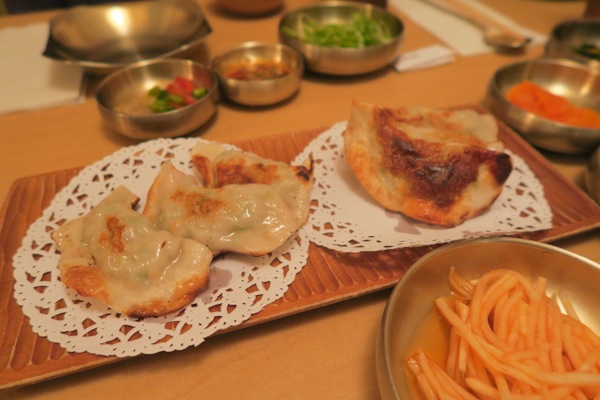 We got so many things. I'm not even sure what all we had. Dumplings.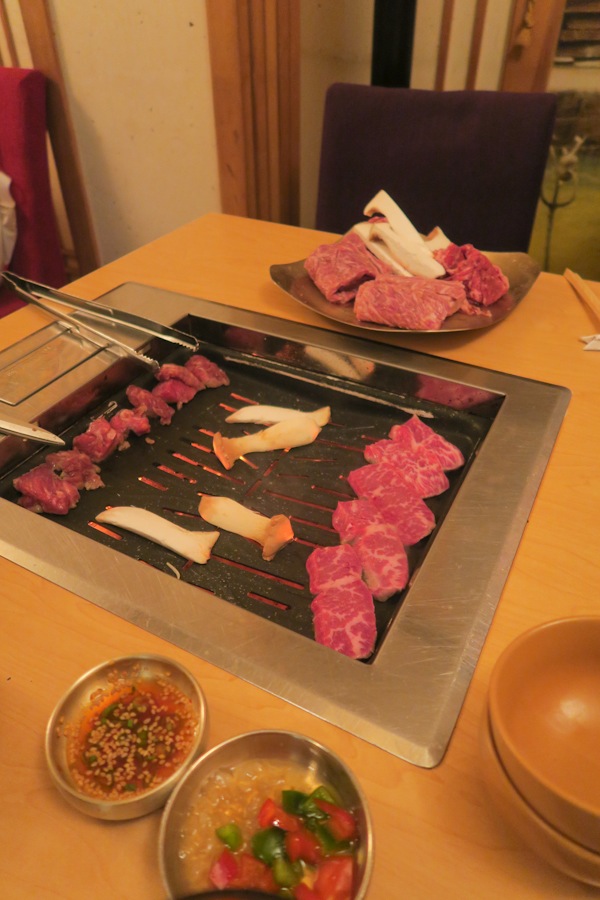 This was a spot where the team cooks for you.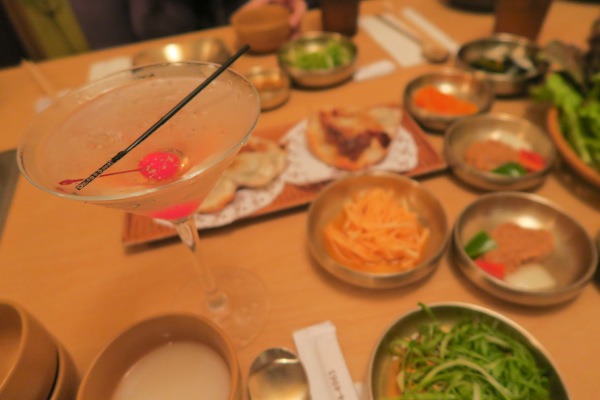 I tried some drink with jelly pieces inside. It was good, but the yuzu drink was better.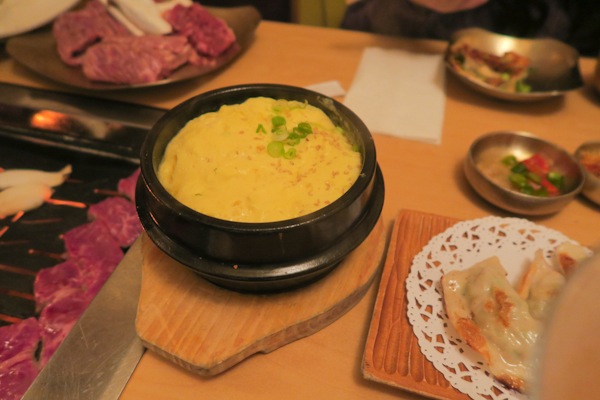 Egg appetizer (tasted a bit like soft scrambled eggs).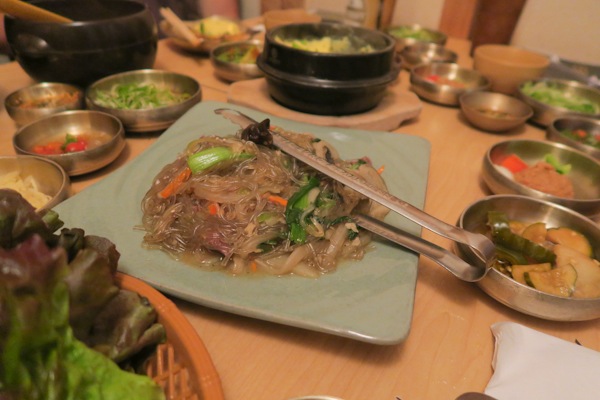 Noodles. Forgot the real name.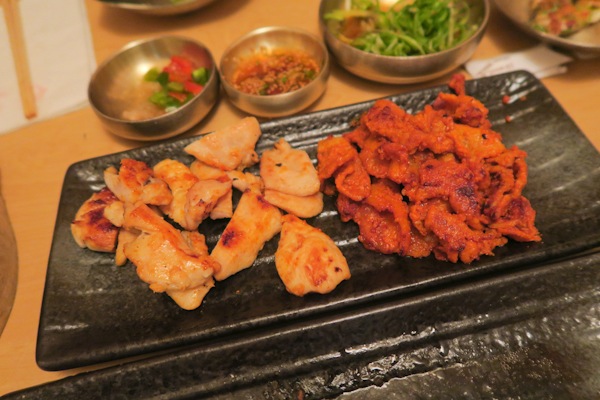 Chicken and pork belly.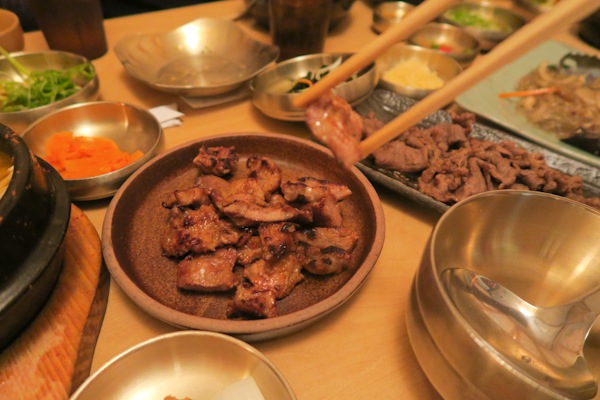 And there were a few other meats, including bulgogi, naturally.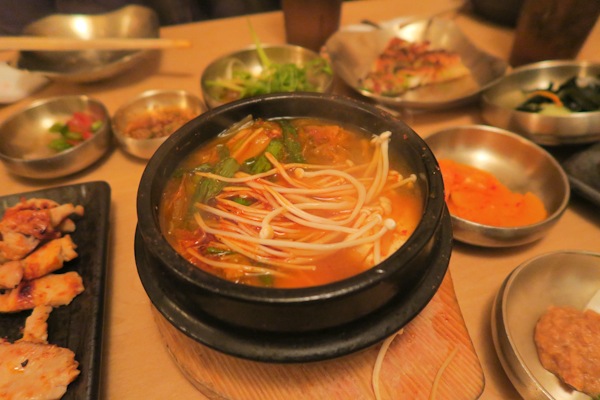 But my surprise favorite was this kimchi soup. It was glowing red, so I assumed I wouldn't be able to eat it. However, it really wasn't too spicy. It was delicious. and I even liked these thin little mushrooms.
We picked up desserts at Paris Baguette to celebrate two birthdays in the group, including Justin's. And then went to Duet for a (late) night of karaoke. It was probably my first time singing any karaoke solo, and it was really fun. Duet has private rooms just for your groups so you aren't standing at the front of a bar singing to strangers. It was a blast!
I sang:
Like a Prayer
Whole New World
One Sweet Day (until we got kicked out – it was our last song of the evening!)
Our room reservation ended at 2am, so we had a late bedtime around 3am. Whoa! And there was still more fun ahead for Saturday. More on that next time!
More What I Ate
Click here for more of my Eats posts
Click here for my What I Eat video playlist on YouTube
More NYC
Click here for my other NYC blog posts
***
Thanks for reading and watching!