Hi friends! Popping in to update you on how Week 1 of my No Crunch Ab Challenge went. If you're a YouTube subscriber, you already saw my video update. If you haven't seen that yet, you can watch it via this blog post.
Here's how Week 1 of my ab challenge went:
Day 1: Full cardio + toning gym workout plus stretching
Day 2: TA activations (3 sets of 15)
Day 3: Walking around NYC (cardio) – no toning
Day 4: Y7 vinyasa yoga + walking around NYC
Day 5: Shopping is my cardio
Day 6: Full gym workout: cardio, toning, stretching
Day 7: Rest (I saw Brené Brown at her book launch!)
Since you guys know I do food, I also took plenty of food photos and video. Well, for some of the days.
*VIDEO Ab Challenge Week 1 Update*
Click here to watch my Week 1 Ab Challenge update if the above video player doesn't work.
Day 3: What I Eat in a Day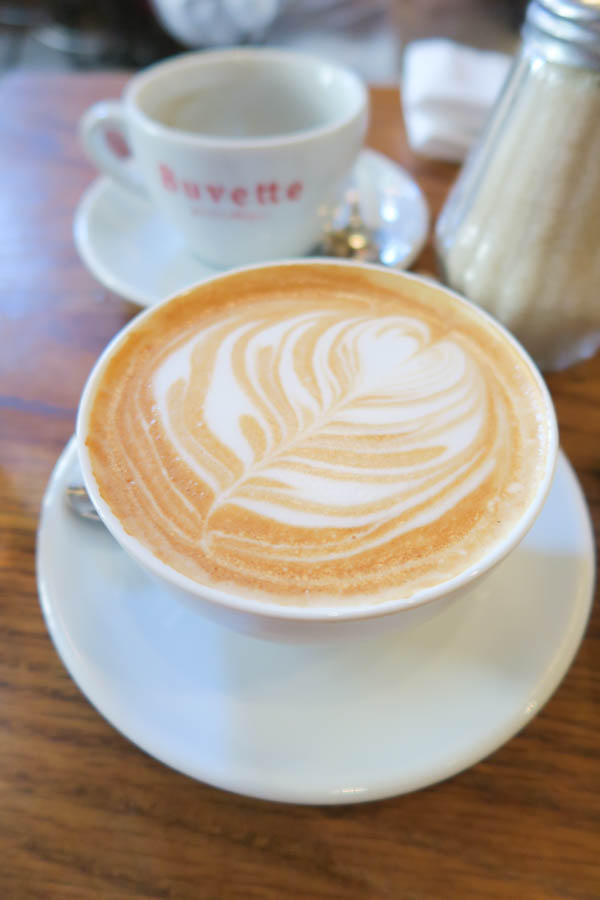 On day 3, I met a friend for an early breakfast at Buvette. I've been meaning to wake up early so I can eat here for…months? But you know I'm not much of an early bird. Hehe.
As you guys know, Buvette is one of my faves for breakfast/brunch.
I started with a cafe latte.
And I had to go with my fave – the Croque Monsieur.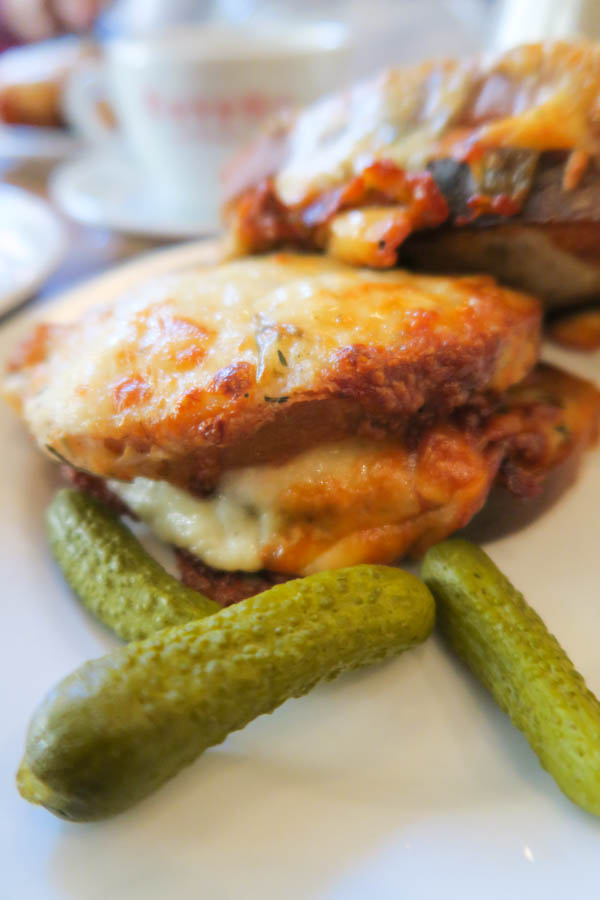 Look at that cheesy deliciousness.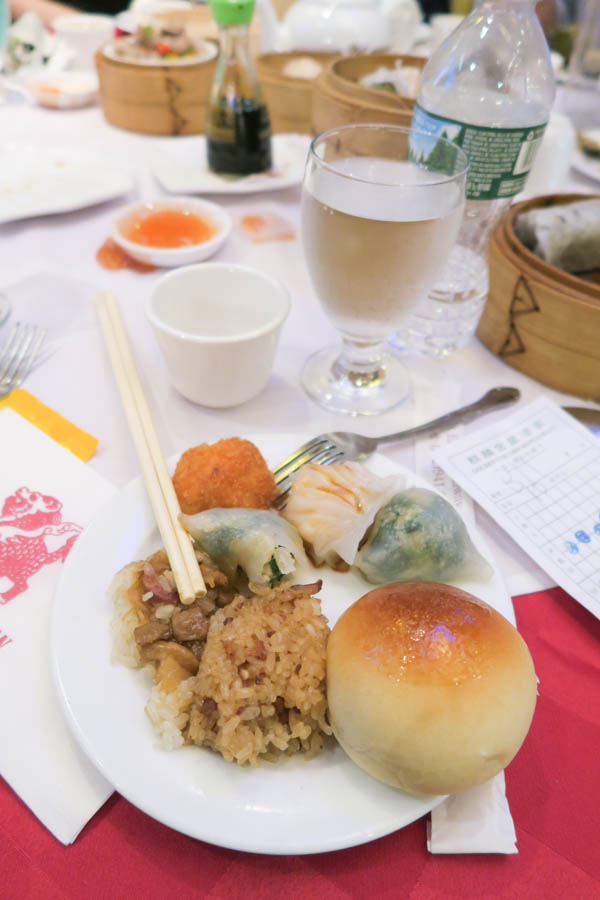 We had a team volunteer event, and a group of us decided to do a dim sum lunch together afterwards. We visited Golden Unicorn, which is another go-to NYC spot for me. Yum!
I did the ordering for our table since I've had dim sum so many times before, and I had a good seat near where the carts went by. It's so cool to find a spot that does the full blown carts on a non-weekend. Most places I've been only do them on Saturday and Sunday.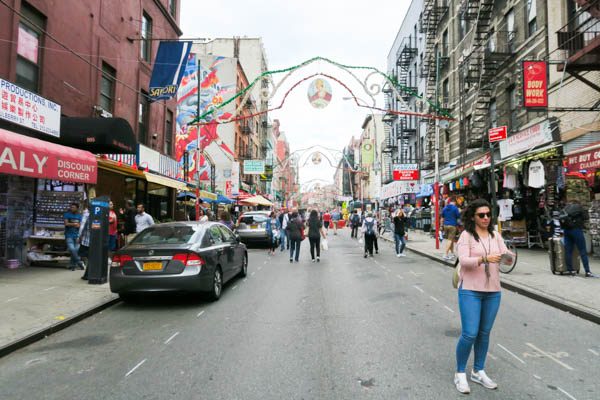 We walked by Little Italy where they were setting up for a weekend festival.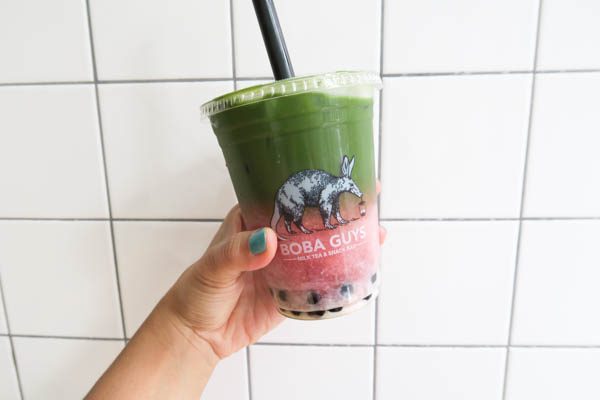 And since I'm rarely in the area, I picked up Boba Guys. I went with a matchella, which is matcha with raspberry fresca. It was perfectly refreshing for the hot day walking around the city.
Of course, I forgot I actually would be relatively close the next day…
Day 4: Vinyasa and What I Eat in a Day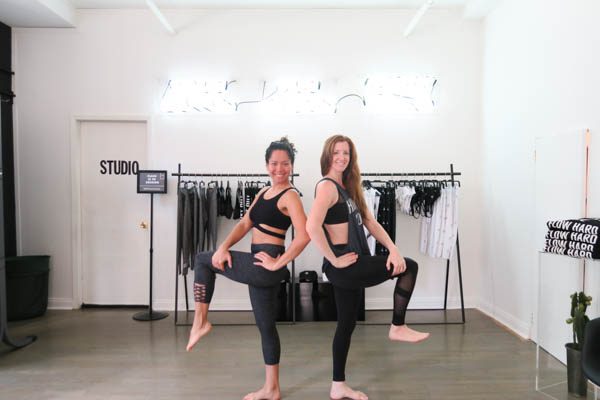 For day 4, I tried my first full yoga class since being injured. I went to Y7 Studio SoHo to visit my favorite instructor there, Kate Sortino.
Although their yoga is pretty intense, I thought it would be a good choice for me for a few reasons. It's hot yoga. I was hoping the heat would help my muscles ease up. I was familiar with the class format and knew where I could take breaks and modify. And I knew Kate would take good care of me and not be concerned if I needed to take child's pose for most of class.
Class went really well. I was actually able to do the whole thing without any pain, which was great. I was surprised at how much of class I was able to do. It was sort of perfect because Kate spoke to us in class about how we're often stronger than we think.
My back did feel a bit tight immediately after class and the next day, but after another workout and stretching, I was pretty much back to normal.
I took a couple Advil and did some Young Living Deep Relief roll-on on my back and that seemed to help reduce inflammation.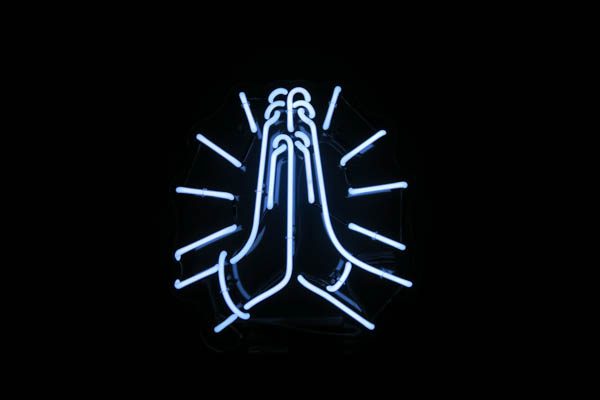 So, I don't think I can go back once a week, but it's a positive sign that I was able to do it at all.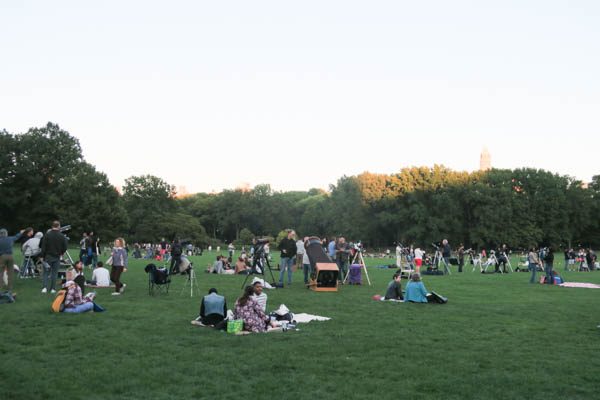 Okay, so this is a bit random, but I have to throw it in. Later in the day, I went to Central Park and noticed a group setting up a bunch of telescopes. I meandered over to ask what they were doing, and it turns out they had their annual event called Starfest. They were setting up to see Saturn and Jupiter!
So much awesome randomness in NYC. I love it.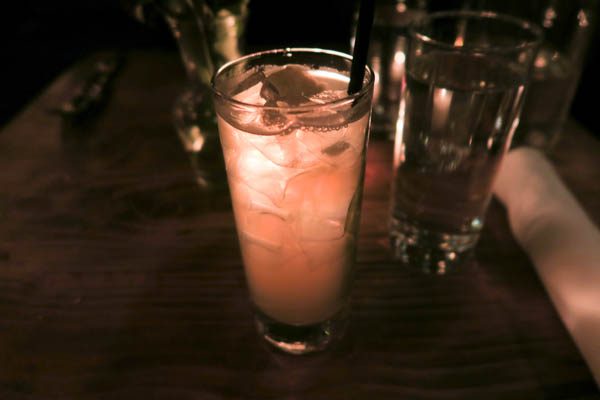 Kashkaval Garden was the spot for dinner. I tried a cocktail with house infused pineapple.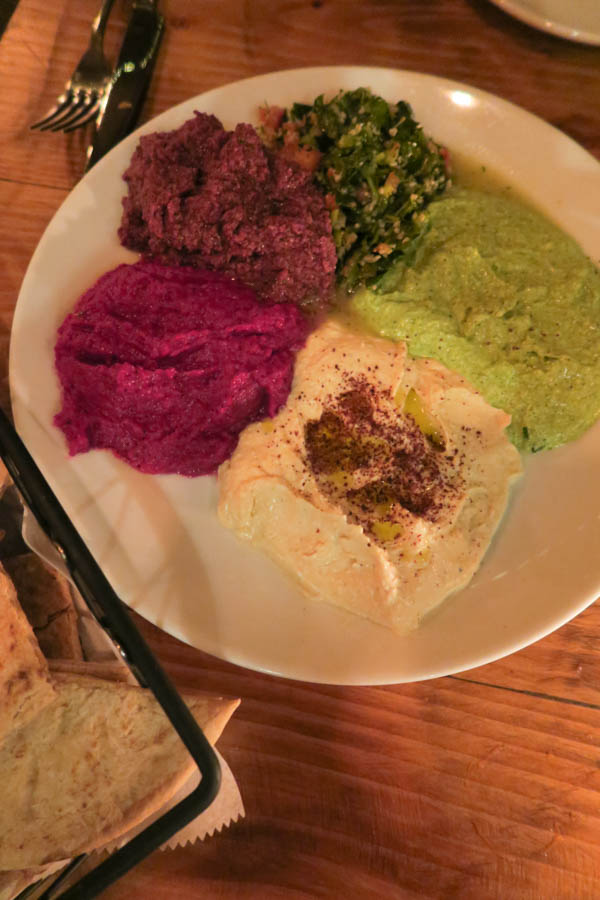 I shared everything but the drink for this meal. We started with tapas: hummus, beet dip, spinach dip, tabouleh, and olive tapenade. I'm so glad that I've finally learned to love olives in the last couple of years. They're so delicious, and I really enjoyed them in this olive tapenade.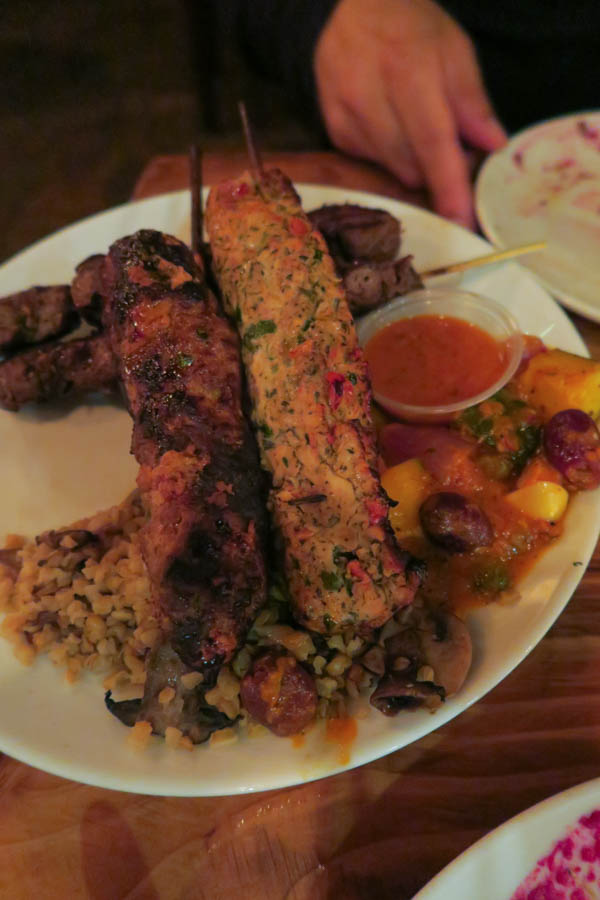 Kabobs: chicken, lamb, and filet. This also came with what looked like bulgar wheat and some slow cooked veggies in a nice, savory sauce.
Everything was super delicious. I definitely want to come back here!
Day 5: Shopping Is My Cardio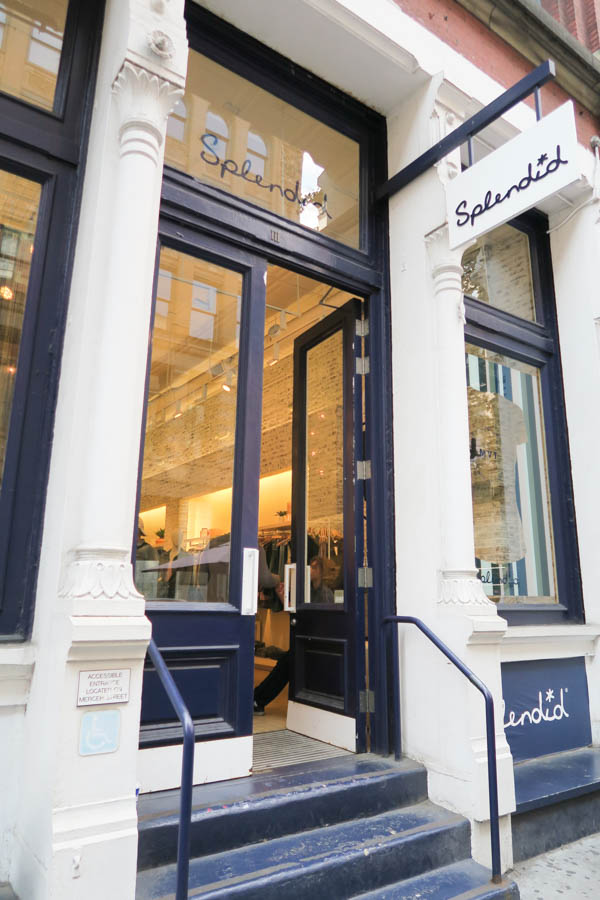 As I mentioned above, my back was a little stiff after yoga, so I pretty much did a rest day the next day. I met a girlfriend for brunch in SoHo, and we walked around the area doing a little shopping.
Hey, sometimes shopping is my cardio. In addition to walking around the city.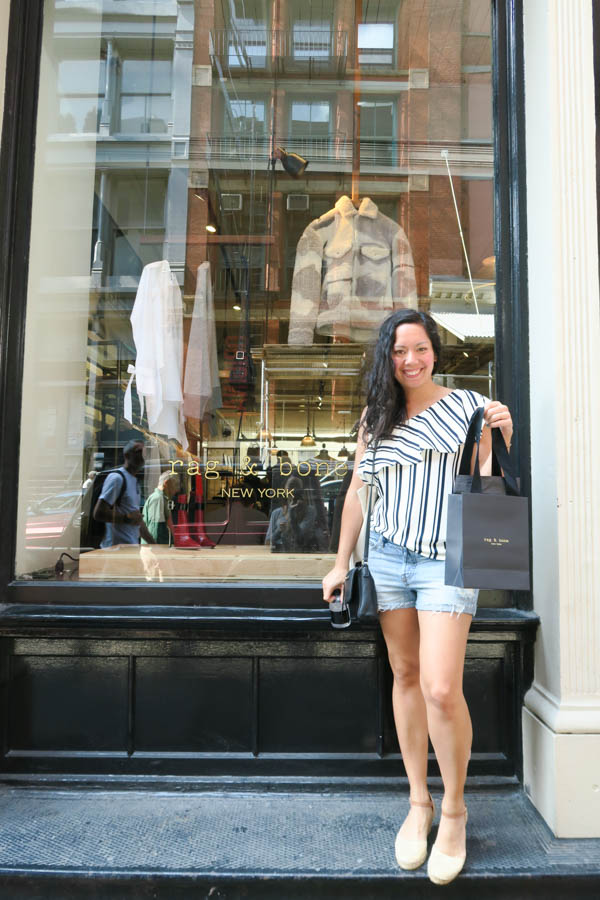 I scored a great deal on a Rag and Bone scarf. Can't wait to wear it!
Also, this is my "I'm not ready to let go of summer yet" outfit. Haha.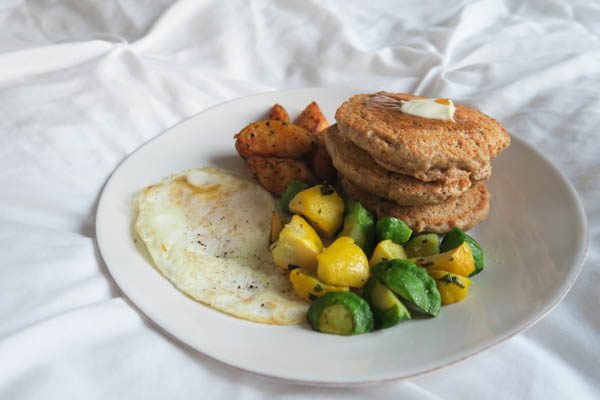 For some reason, I was craving brinner that night, so I experimented with a hearty spelt pancake for one recipe, which turned out really nicely. I'll share the recipe soon. I also had a coconut oil fried egg, some roasted potatoes, sauteed squash, and bacon (not pictured).
Day 6: Gym Workout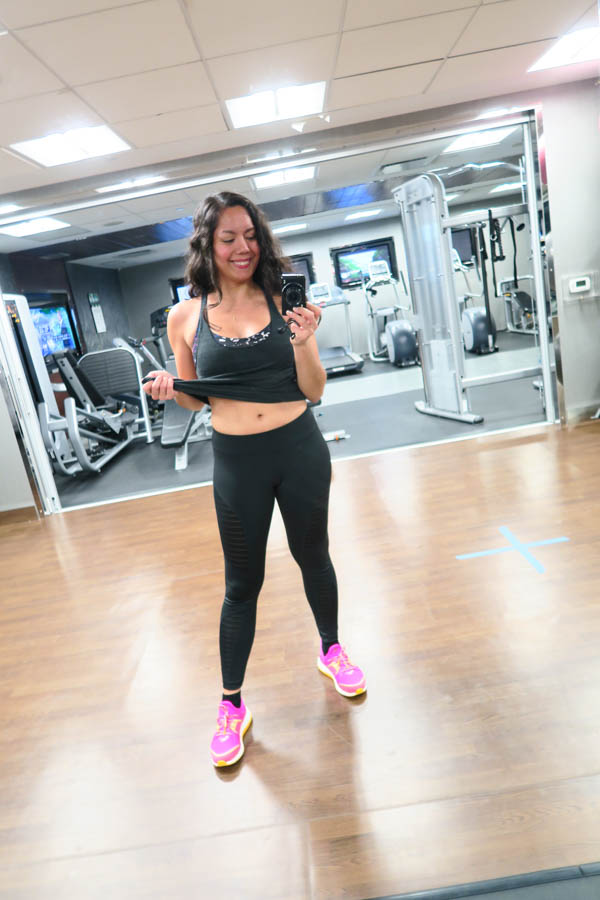 On Day 6, I did a full workout at the gym.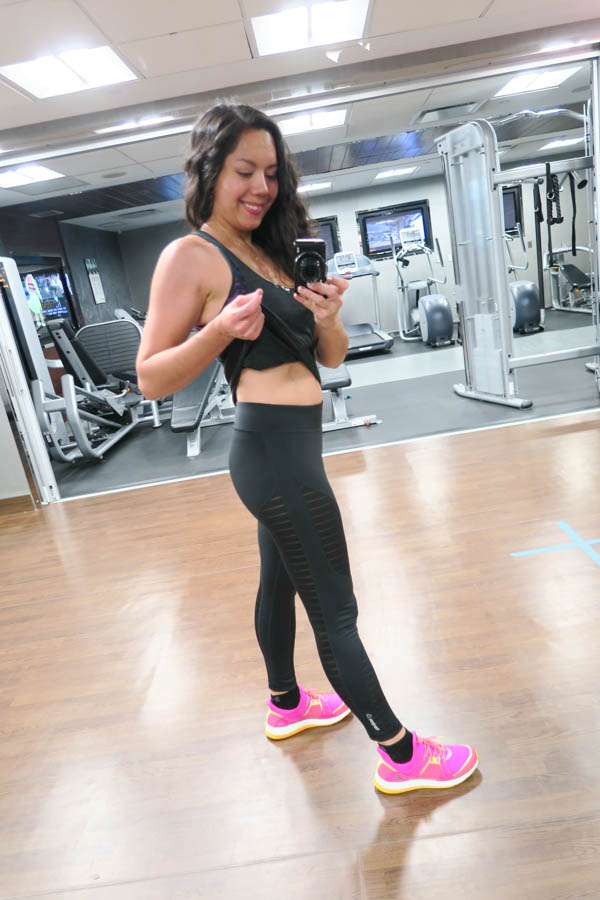 My workouts are a little repetitive, but this is by choice. Or limited options, at least. Since I'm still in recovery, I'm very careful to stick with the exercises my PT assigned to me, adding small exercises here and there. I'm honestly afraid to branch out too much because the idea of resetting my progress would be devastating. So, baby steps for now.
Here's about what I usually do (and exactly what I did on this day):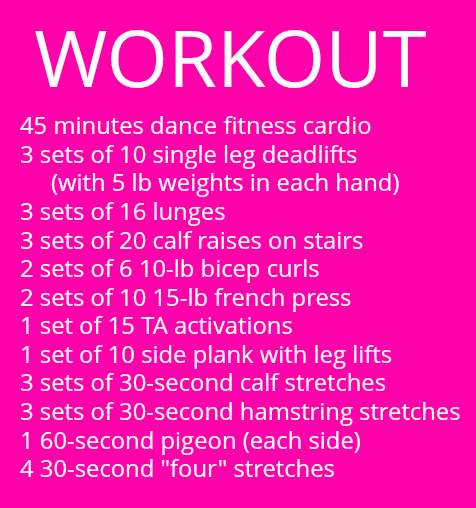 I usually do a cardio warm-up, toning exercises, and plenty of stretching. The stretching really helps me feel better, so it's key for me.
So, that's it for week 1! I may try to step up my TA activation game because my original plan was to at least do TA activations every day. But, I'm still doing intuitive exercise in addition to intuitive eating, so I'm listening to my body and doing my best to go with the workouts that seem to fit that day.
So far, so good!