Hi friends! I've been missing making my What I Eat in a Day videos for you guys. So, here's one from last weekend. I thought I'd take you along for one of my favorite ways to spend a Saturday in NYC. Getting fresh air biking around Manhattan on a Citibike with a delicious brunch, coffee, and snack to look forward to in Williamsburg. After biking an hour with another hour planned for later, it makes me feel like I can eat whatever I want. Biking for two hours can burn over 800 calories! And I feel like I may burn extra when I go over the Williamsburg Bridge. Haha. That uphill section is brutalllll…
*VIDEO* Biking Day Eats
Click here to view the video if the above player doesn't work.
Breakfast
For breakfast, I enjoyed an egg fried in coconut oil. On the side: an egg bagel toasted with butter and the biggest organic blueberries I've ever seen. Plus brewed coffee with sugar and steamed almond milk.
Lunch / Brunch
This will look like a familiar day of eats for those who have been with me for a bit. What can I say? When you find a winner, sometimes you just have to try to enjoy it as much as you can.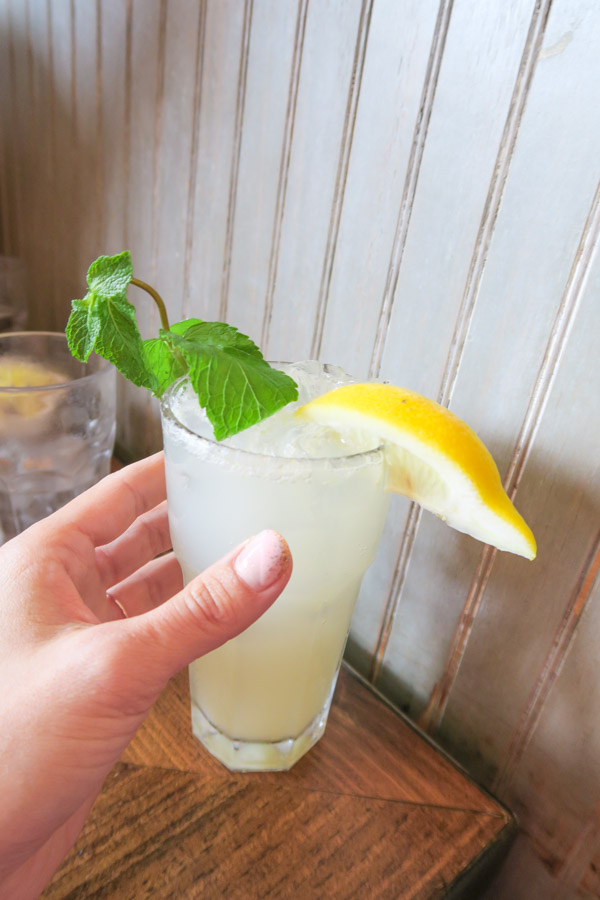 After arriving in Williamsburg, I headed straight for Cafe Mogador to meet my friend J for lunch. Brunch. Whatever it was at that time of day. Lol. It was about 2:30pm. I guess that's brunch time in NYC. But since I had more of a lunch-like meal, let's call it lunch.
For a refreshing start, I went with the sparkling lemonade to drink.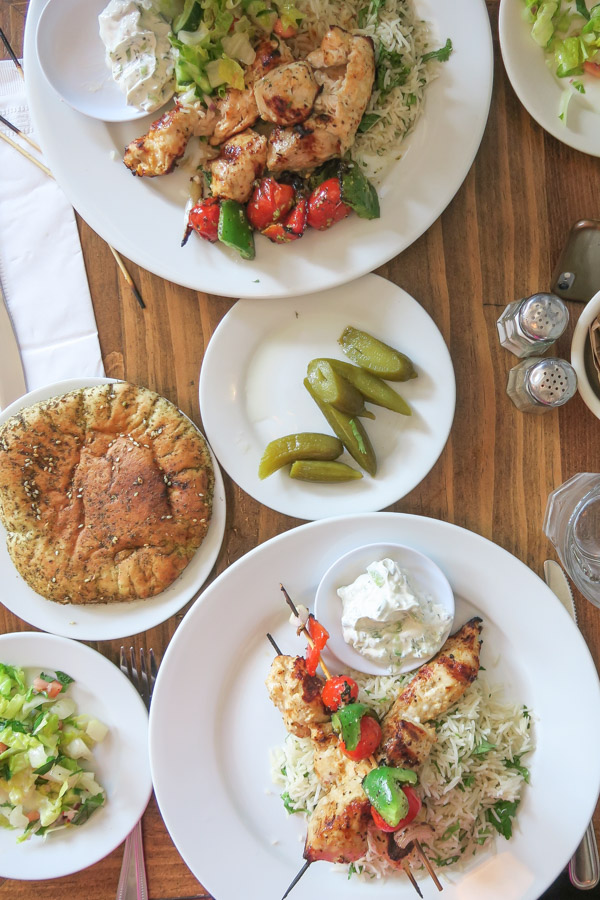 While the egg dishes are amazing at Cafe Mogador, I ordered the chicken kabobs. They come with grilled veggies, rice, and a small side salad.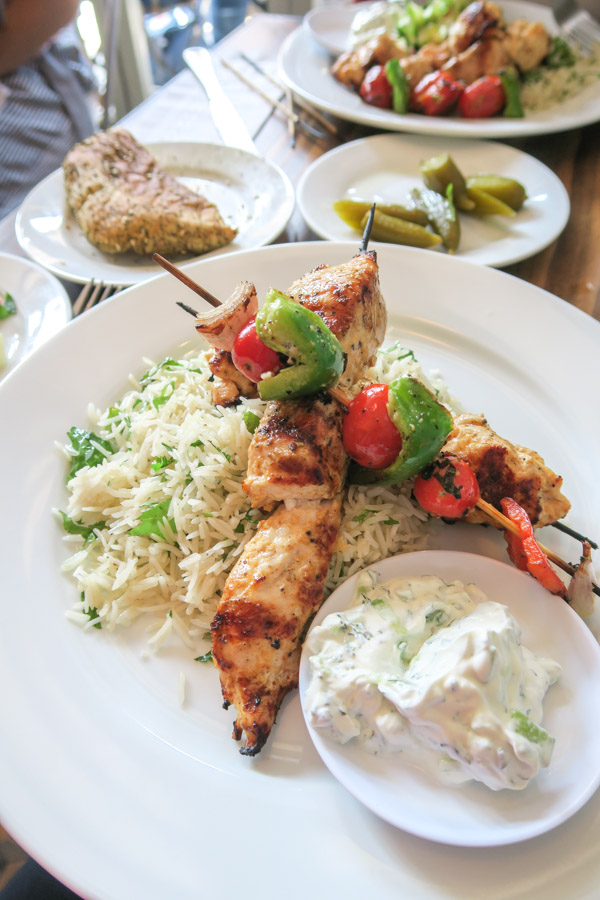 It's hard for me to try much else on the menu because this is sooooooo good!
Coffee and Working Sesh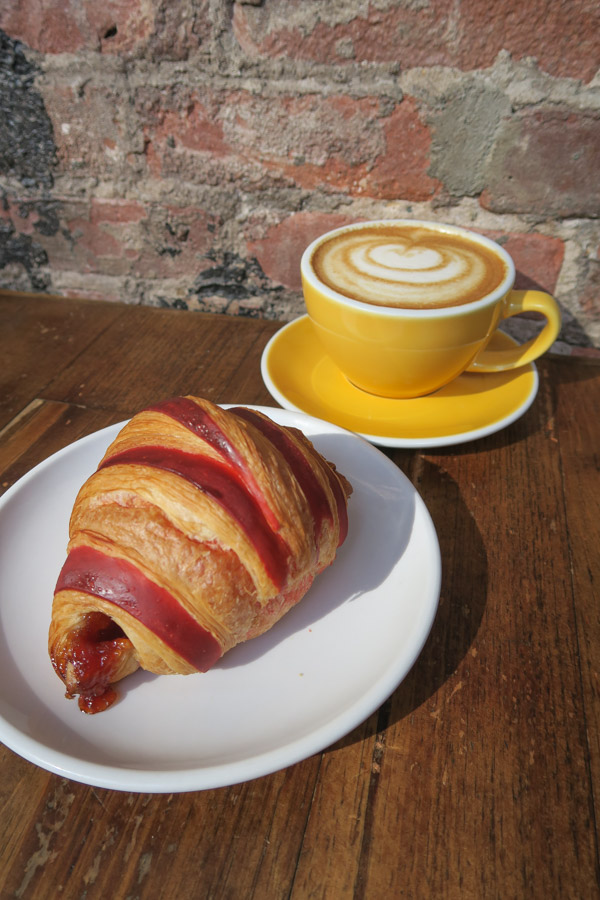 Next, we headed over to Devoción Coffee for a working sesh. I went with an oat milk latte and guava croissant. This sweet treat is soooooo good. And pretty. Almost too pretty to eat it. But, I mean…I ate it. For my session, I got a lot accomplished. It's where I finished editing the video for the 10 Best Washi Tape 2018. Hope my planner friends out there enjoyed that one. I'm also planning to share my 1o favorite stickers. But, I digress…
Dinner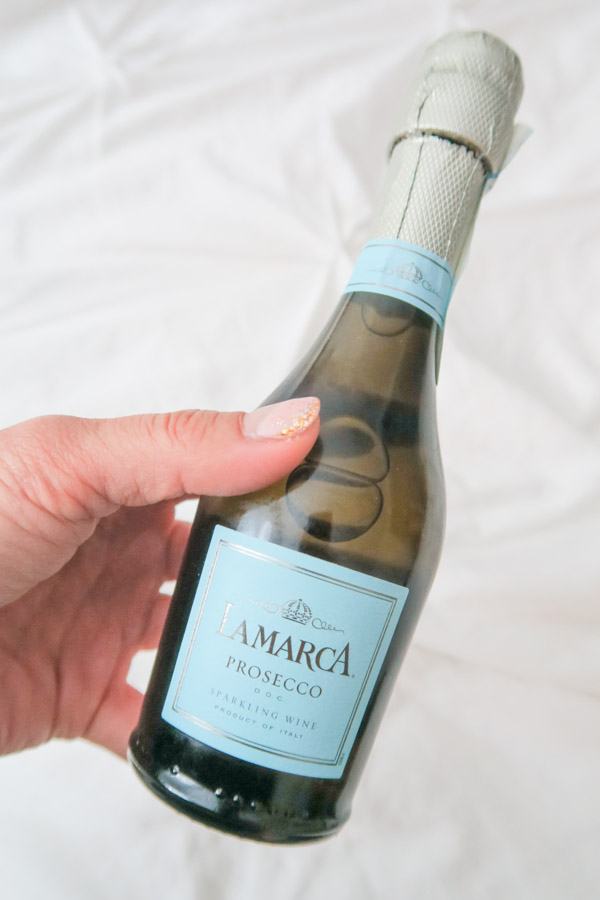 For dinner, I had a mini version of La Marca prosecco.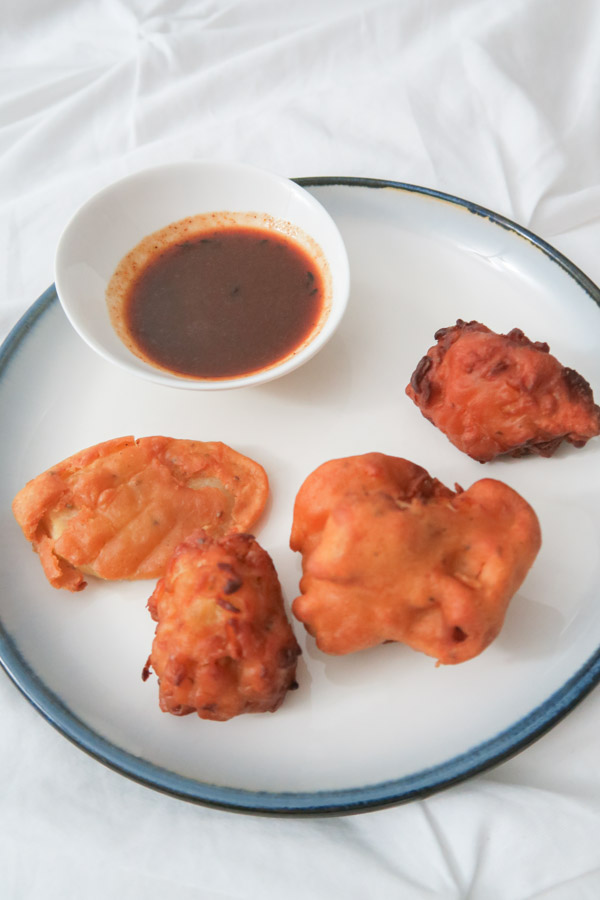 And then Indian food leftovers from India Kitchen. I re-heated some pakora in the oven and had tamarind sauce on the side.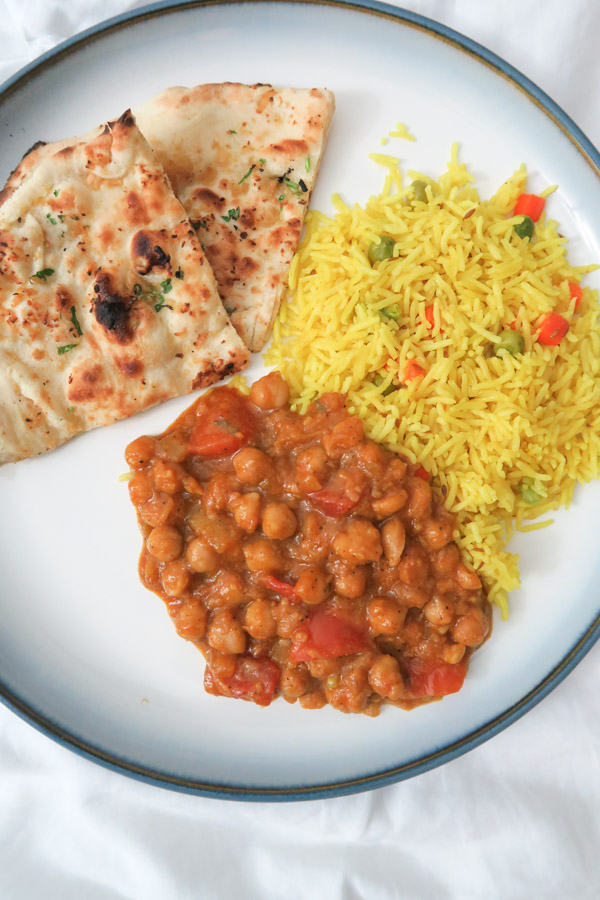 And for the main event – chana masala with rice and garlic naan. Recently, I've been enjoying a fair amount of vegetarian and vegan meals. Chana masala is a classic option for me.
To make it taste like the day I ordered it, I re-heated the naan in the oven and the chana masala stovetop. It was really good this way and didn't taste like leftovers at all.
Want to cook this? I have a recipe for Chana Masala here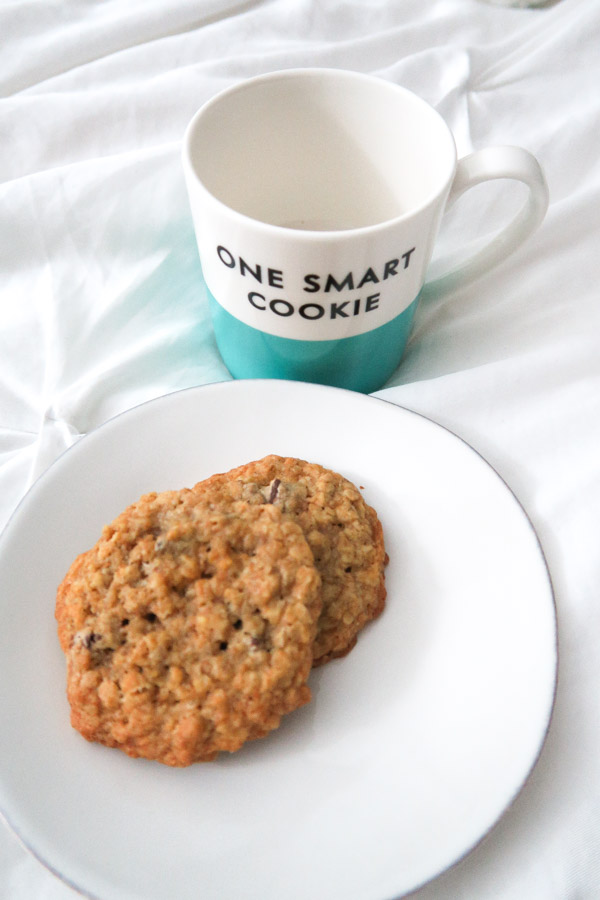 For dessert, I had some of my Just Right Oatmeal Chocolate Chip Cookies (click here for the recipe). I like to make a batch of these and freeze the leftovers. Then, I'll pull out one or two and let them come to room temperature. They don't taste fresh-baked, but they're not too far from it! Plus, I enjoyed some unsweetened macadamia nut milk in my One Smart Cookie Kate Spade mug.
This was definitely a delicious day of eats. And guess what? I filmed on Sunday too! Now, I just need more hours in the day to get all this video editing done. Haha.
More of What I Eat in a Day
Click here for my other Eats posts
Biking to Williamsburg and Overcoming Setbacks
***
Thanks for stopping by!
Do you workout to eat too? Or is it just me?