Hi friends! You know I had to make a gift guide for you planner lovers out there. Or clueless planner-lover-significant-others who don't fully understand this whole planner thing but fully support their SO and their love of all things paper. Here's my Planner Lover Gift Guide 2018. If you're already a planner lover, then you know what you're doing. So I'm writing the below for non-planner-SOs who may be shopping for a friend.
Note: This post contains affiliate links. If you make a purchase from one of these links, I may make a small commission at no extra charge to you. I love and recommend the products below. Feel free to reach out if you have any questions.
Best Planner Gifts 2018
For many planner lovers, the ultimate gift is the planner itself. They can be expensive. I remember the only way I got my first Erin Condren is because I won it through a contest Erin Condren ran. I was hooked from there, but that was one of the best things I've ever been gifted!
If your SO does not yet have a planner, this could be the perfect gift!
My Favorite Planners
Erin Condren LifePlanner: There are many options, but the vertical is the classic and my personal favorite. This must be ordered online.
Happy Planner: I'm new to this planner but liking it so far. You can get this online or in person at Michael's.
Best Planner Sticker Gifts 2018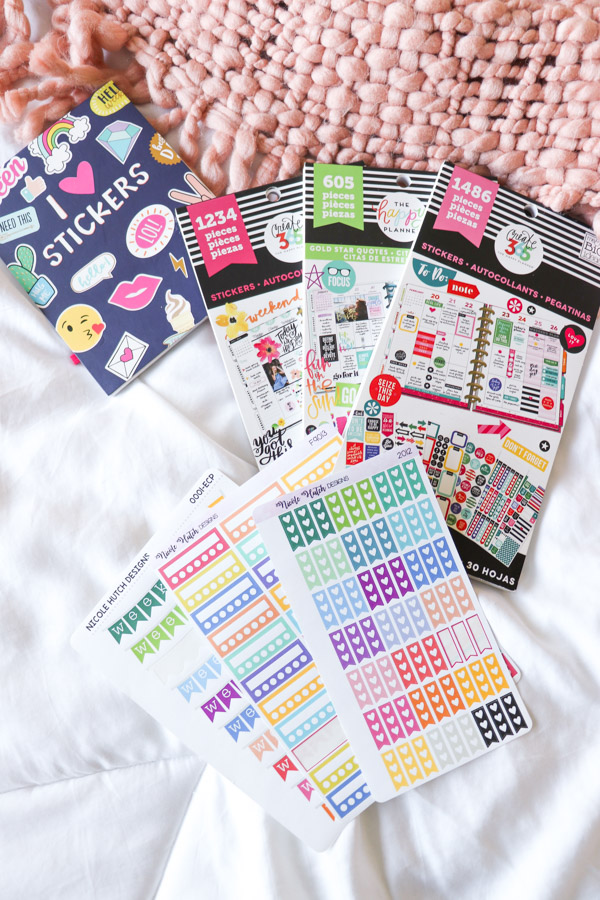 If your SO already has a planner, then planner stickers would be a great gift or stocking stuffer. And yes, planner stickers are a thing. There are stickers that are literally designed for the sole purpose of being used in a planner. Stickers of all kinds! For most planners I know, it's hard to go wrong with planner stickers.
Classic styles usually work best – box stickers they can use for events etc. Quotes are very popular as well. If you're super unsure, you can get a sticker book by The Happy Planner or Erin Condren. Plenty of options inside these guys. And although the boxes are shaped differently, they can be used fairly interchangeable. At least that's how I use them and what I've seen in many planner decoration videos.
My Favorite Planner Stickers
Best Washi Tape Gifts 2018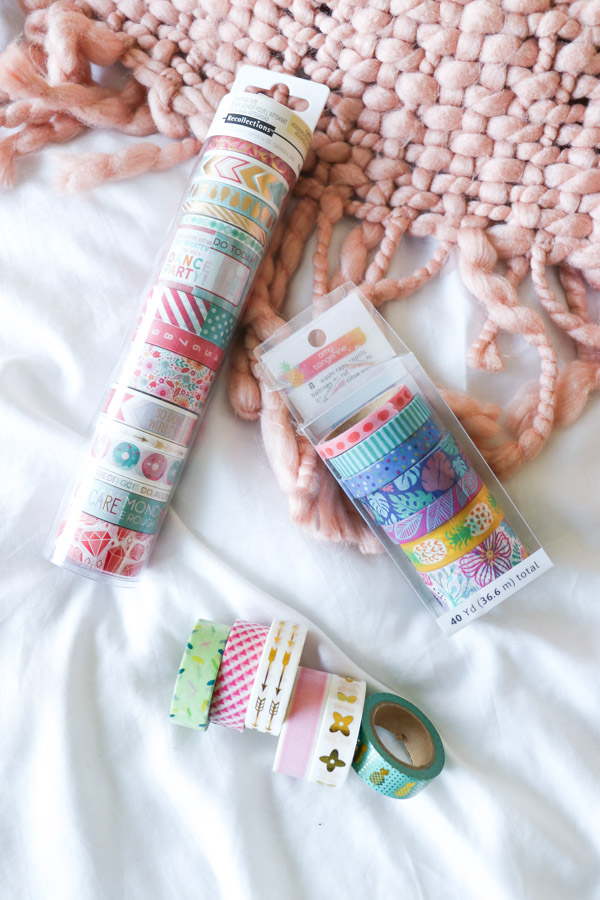 "I have too much washi tape" ~Said no planner-lover ever
If you're not sure what to get your plan-aholic friend, washi tape is usually a pretty good idea. Most planners I know basically collect this stuff. Sometimes even doing washi tape swaps and what not. Or gifting samples (there's quite a bit on the roll). It comes in all shapes and sizes, and you can pick it up easily on Amazon (many options are on Prime for you last minute shoppers) or at your local craft store. Easy-peasy!
My Favorite Washi Tape
Tropical Gold Foil Washi Tape Set via Amazon: This is in stock on Amazon but won't arrive before Christmas at this point. Though this cute set is on Prime and would get there by Saturday if you order today.
Tropical Washi Tape Set via Paper Source: Paper source has SO many cute washi tape sets. You can browse the options online or visit your local store to shop many options.
Washi Tape Tubes via Michaels: If someone is newer to planning, you may want to pick up one of the massive tubes of washi tape available at Michael's. Be sure to look up the latest coupons on your phone. I usually save 40-5o% doing this.
Best Planner Pen Gifts 2018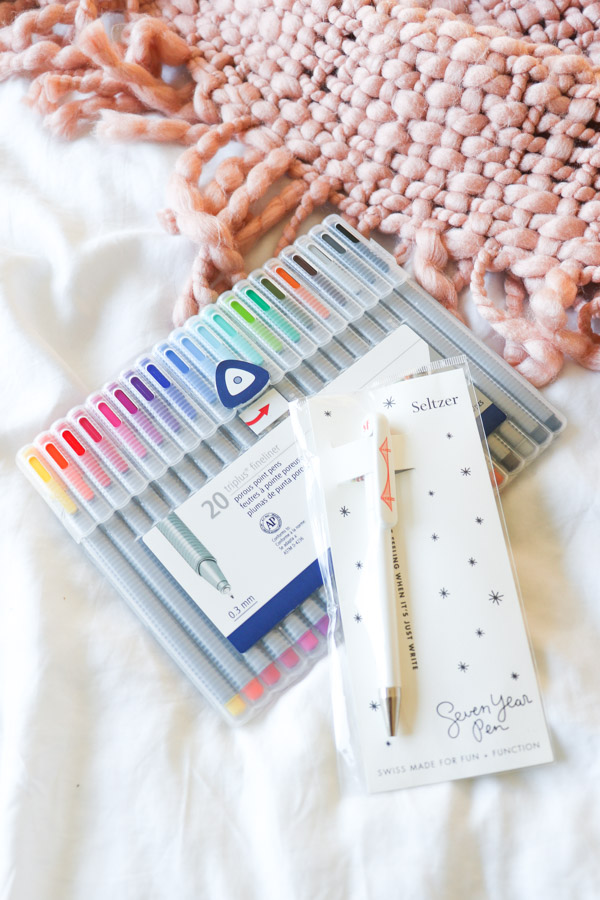 Your planner friend could use a simple black pen for all their planning needs. But color pens (available on Amazon and some craft stores) are more fun. As are the Seven Year Pens (also available on Amazon and some gift shops), available in many themes (cute, funny, playful).
More Planner Tips and Ideas
Here's my how-to on using washi tape in your planner
Here's my Happy Planner 2019 haul (with a video flip through)
How to decorate your planner tips are available here
New to using a planner? Start here!
More Planner Supplies
Get my Ultimate Planner Supplies list here
***
Thanks for checking out my Planner Lover Gift Guide 2018. Hope you find some great gifts for your planner loving loved ones!
Happy holidays!
Planner lovers – what planner-related gifts are you hoping to receive this year? What's on your wishlist?