Hey friends! I have a fun new recipe for you guys!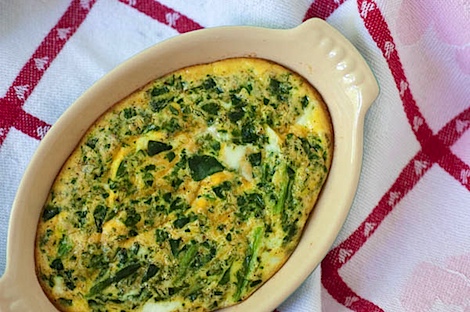 Individual egg bakes!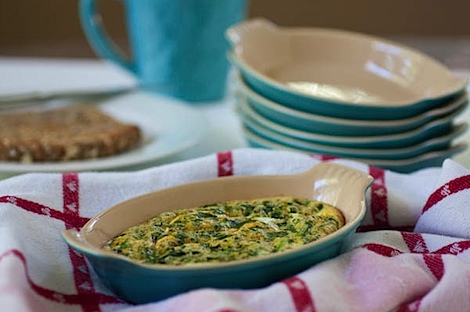 Because everything is more fun to eat in smaller sizes, right?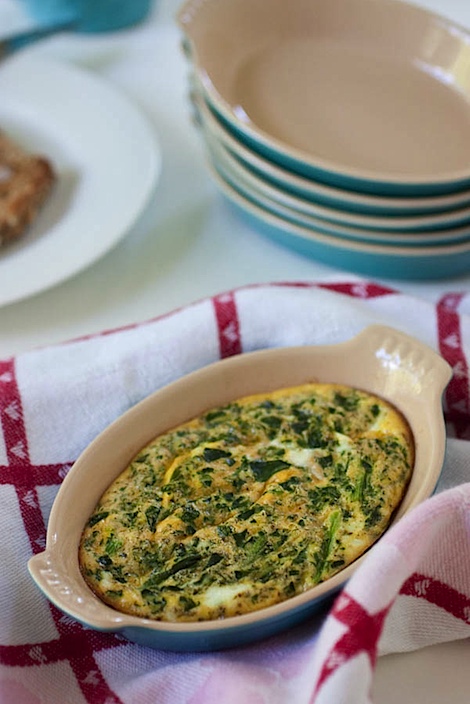 Individual Spinach Cheddar Egg Bake Recipe (Mini Casserole)
These easy egg bakes are the perfect busy morning breakfast. Who needs to spend all morning stirring scrambled eggs or flipping the pan-fried version? These egg bakes take less than 5 minutes to mix up and you can finish getting ready while they bake away. Switch out your favorite vegetables, cheeses, and herbs to tailor the flavor to your liking. Multiply the recipe to feed as many mouths as you need.
Ingredients (multiply by each serving for multiples):
non-stick spray
1 cage free or farm fresh egg
1 tablespoon frozen, chopped spinach
1 tablespoon grated cheddar cheese (use less for stronger cheeses like parmesan)
1 teaspoon milk
pinch of salt
a bit of fresh-ground pepper
dash of garlic powder
dash of dill, option, but fantastic!
Directions:
Pre-heat oven to 350 degrees F and lightly spray individual casserole dish(es) with non-stick spray.
Combine all ingredients in a bowl and whisk together.
Evenly distribute egg mixture to individual casserole dish(es). Bake until edges are golden brown and egg is set in the middle, about 16-19 minutes (depending oven temperature, etc.). Note: I used a toothpick to check doneness, sort of like you would for cake.
Enjoy!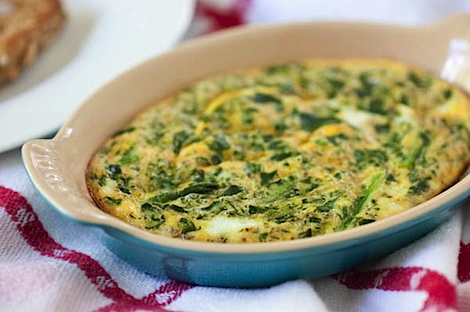 Other veggies I recommend to mix in: chopped broccoli, kale, cauliflower. Yum! Additional flavor combos: broccoli/cheddar, spinach/feta, tomato/parmesan, sun-dried tomato + spinach/parmesan, kale/mozzarella, kale/smoked gouda…the possibilities are endless!
What veggie/cheese combo egg bake would you most like to eat?