I've been taking baby steps back from my injury.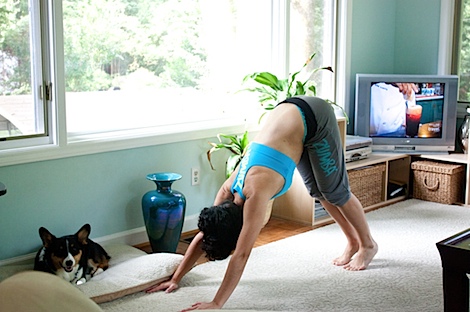 The other day, I decided to spend a few minutes before work doing some simple yoga poses.
Please forgive my poor form. I haven't done real yoga since Kath's last day in Charlotte, so I was going off of rough memory.
Let go and feel your body slooowly sinking to the earth.
I stuck with simple things that I thought would be easy on my back – lots of downward dogs (trying to not overstretch/overdo anything), warrior poses, standing with raising arms and bending (very carefully) over. I even listened to this song and laid on the ground just focusing on my breath. One of my favorite parts of yoga, back when I was a yoga-holic, was when the instructor would tell us, "Let go and feel your body slooowly sinking to the earth." I always had a hard time with that whole letting go thing, but by the end of the class, I always managed to do so.
I felt a lot better after my mini session. Yesss. I think I'll need to do that more. 🙂 I'd love to sign up for more yoga classes, but they're so darn expensive!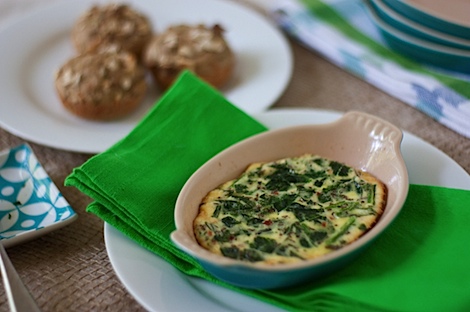 In the meantime, I've been super busy in the kitchen. I think I have more recipes now than I have time to share them! But here's a preview of a couple I have coming up soon.
A new Individual Egg Bake flavor – Italian-Spiced Parmesan Egg Bake.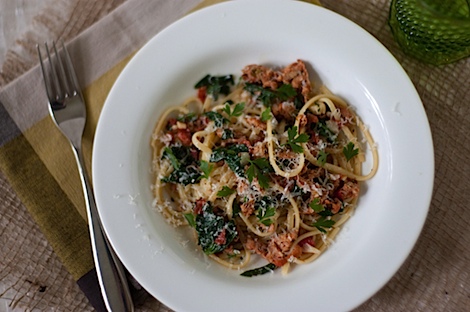 Italian Chicken Sausage Linguine with Tomatoes, Spinach, and Parmesan.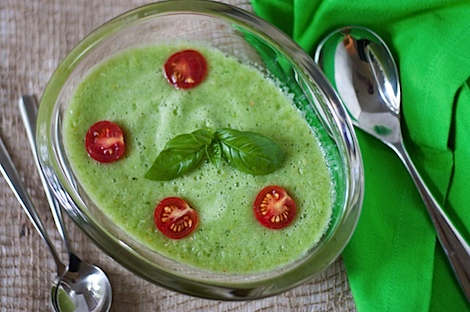 Chilled Cucumber Tomato Soup (perfect for this heat wave in the US!)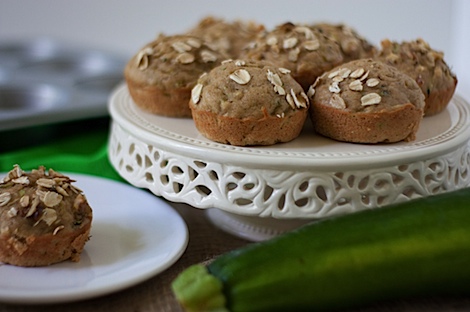 And perhaps my current favorite – Healthy Oat-licious Zucchini Muffins and Bread. Mmm.
***
And for a Project Think Positive quote for the day, here's one from one of your comments (via Ashley of Freckles and Spice):
"I believe that everything happens for a reason. People change so that you can learn to let go, things go wrong so that you appreciate them when they're right, you believe lies so you eventually learn to trust no one but yourself, and sometimes good things fall apart so better things can fall together." ~Marilyn Monroe
***
Have you come back from an injury? What were the first types of activities/exercises you did first?
Which recipe do you want to see first?