I wanted to share so many photos with you guys from the 2015 Zumba Convention Fitness Concert that I decided to separate this from the rest of the Day 2 ZinCon photos. Hopefully, this will make each post load better and faster. You can click here or scroll to the end for another link list to view the rest of my Day 2 post about my sessions and a delicious vegetarian (and allergy-friendly) dinner.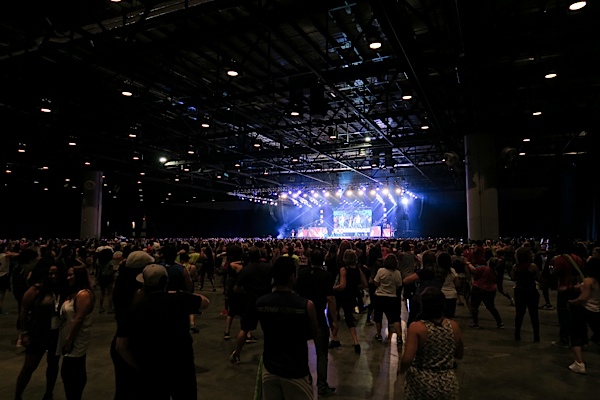 I hope you'll watch the vlog at the end of this post. I tried to capture the magic of the ZinCon Fitness Concert, but it's just so big and amazing. You'd have to be there to really experience it. I think the video comes even closer than these photos do.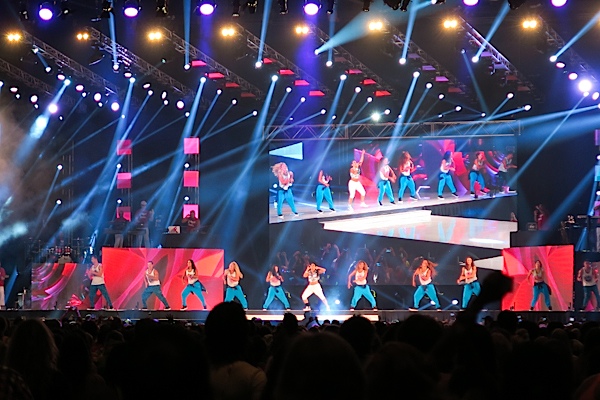 This is the biggest Zumba class I do every year. I heard there were 5,800 ZIN members at this year's Zumba Convention, and I have to imagine most of them go to the Fitness Concert.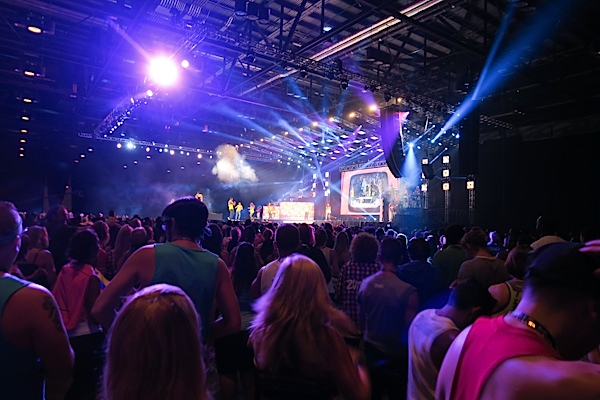 Have you ever done a Zumba class with thousands of attendees? I wish I could sneak you all in with me so you could see if for yourself.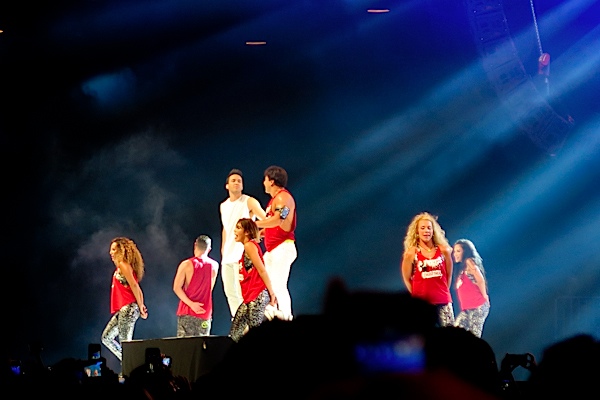 We had two special guests this year. We saw Prince Royce first. I'm so in love with his song Back It Up. We're hoping to debut choreo for that one in our classes soon.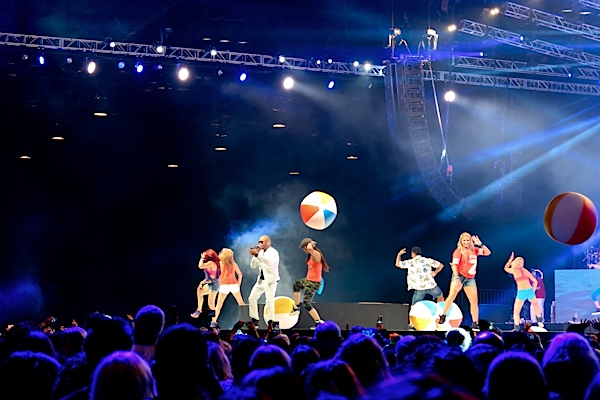 And there was a really playful moment when they threw a bunch of beach balls into the crowd to bat around. There are clips of this in the vlog too if you'd like to see.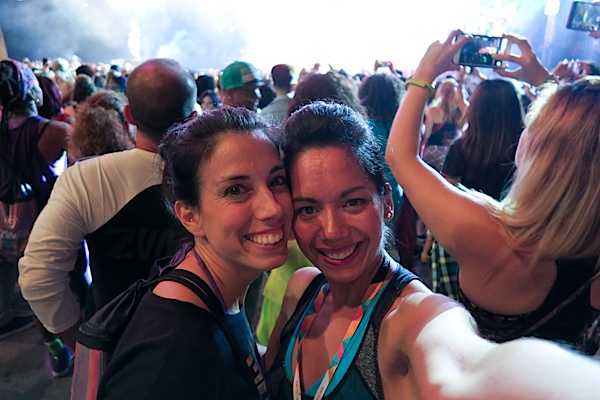 Fitness Concert selfie!
Beto and his team did a beautiful number to a cumbia song complete with these brightly colored skirts.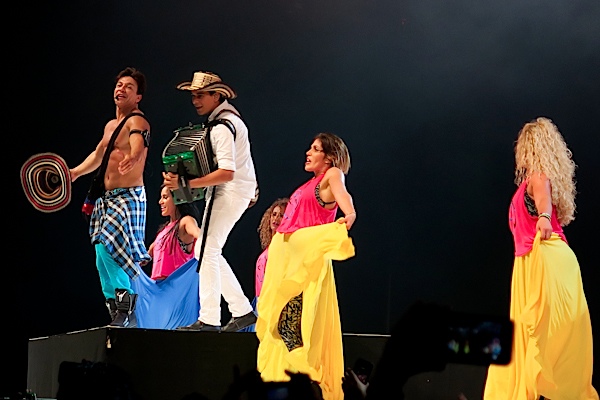 It was so pretty. I should get one to wear in class to show my peeps why cumbia songs are choreographed the way they are (because of the skirts!).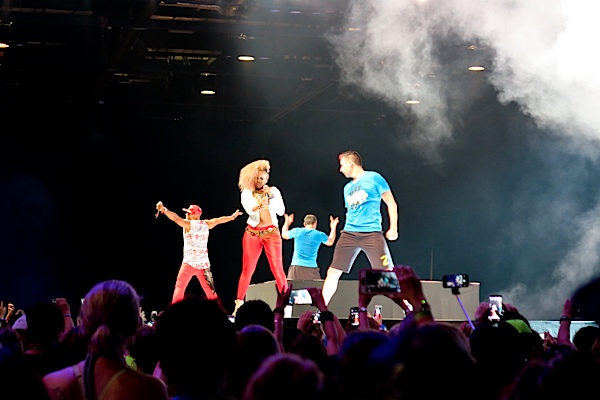 And we even had a quick performance with Heidi and Armando. I've done their sessions a couple times – Caribbean Heat in 2011 and 2012. Plus, I also did Heidi's master class in 2012.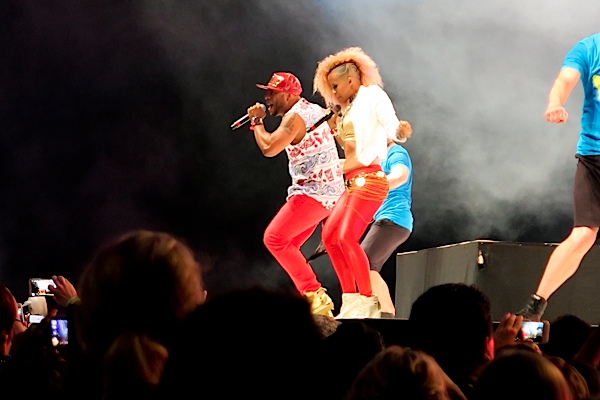 They did a brand new session this year. I hope to try it soon. It sounded like a lot of fun.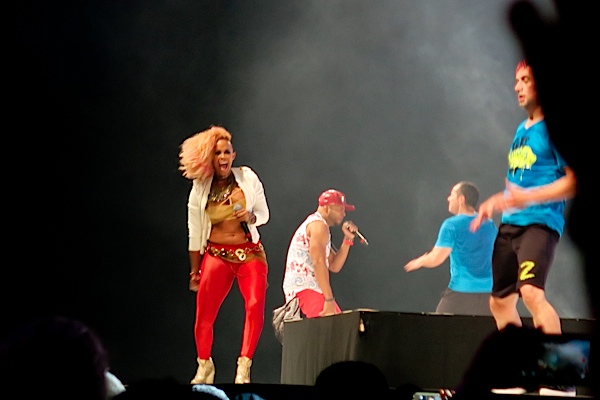 They're not only great ZinCon presenters but talented musicians, too. We do their song MI Gente in class all the time.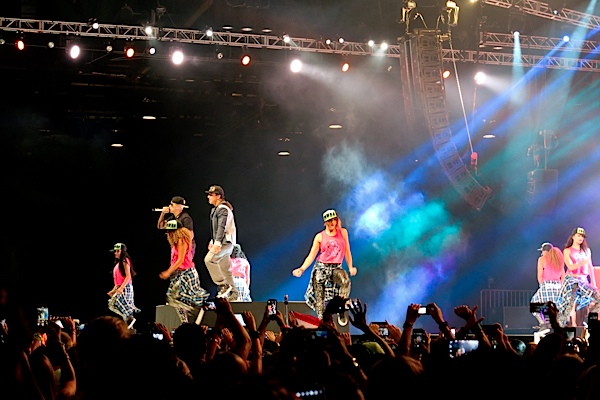 And we had Yandel in the house this year.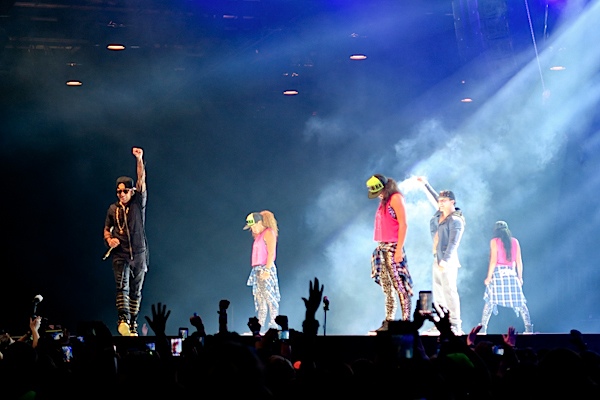 For my non-Zumba readers, Yandel is a famous reggaeton artist. You may have heard of him in terms of his duo with another artist Wisin. Does Wisin y Yandel ring a bell? If not, check out their music. It's great! Yandel did a couple songs I hadn't heard before, but I took some clips so I can figure them out later. I'd love to have some new reggaeton choreo to do in my Zumba classes.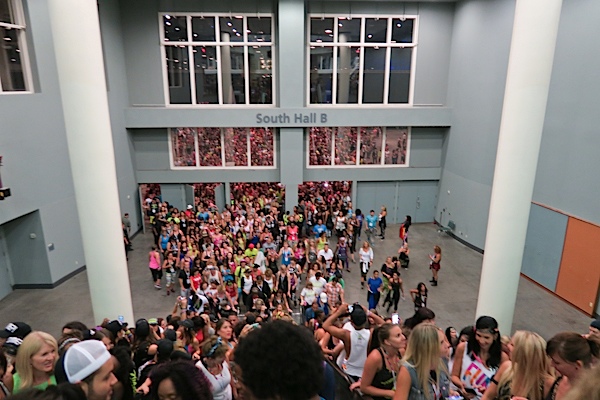 Look at that sea of happy ZIN members!
After all this excitement, we still had two more days ahead of us!
Check out my vlog about Day 2 below this. The Fitness Concert is featured in the latter portion of the video. You can fast-forward if you want to skip ahead. Or, you can watch the whole thing to get the full Day 2 experience. Please give it a thumbs up if you enjoyed my video. I hope you like it.
For more, you can click through my other ZinCon 2015 posts:
Thanks for reading and stopping by!