Hello friends!
Time for another What I Ate Wednesday (WIAW). I'm posting on a Friday, but these were my eats from this past Wednesday.
Also, hope you guys liked the bonus "eats" posts from last week:
I had fun doing those. Maybe I should do more?
Missing Breakfast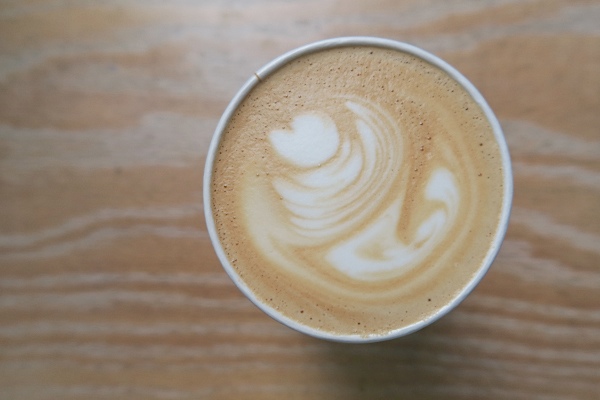 I must have been extra tired because I forgot to take photos of my first coffee and the almond butter toast with jam that I ate for breakfast. You've seen both before. I did remember to snap one of this delicious flat white. These have been sooooo good lately. They must sprinkle magic in or something over at Bluestone.
Urbanspace Vanderbilt
There's a new lunch spot I've been digging called Urbanspace Vanderbilt.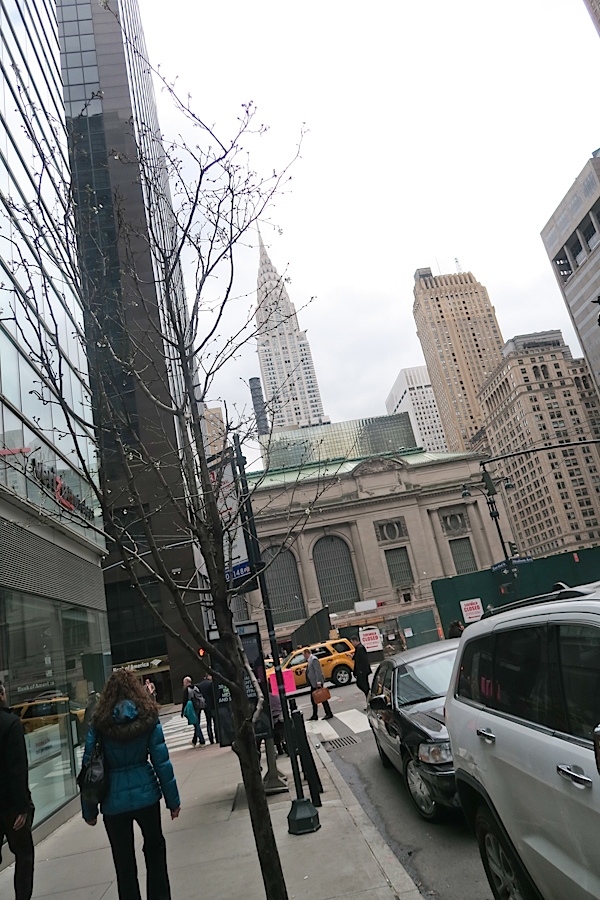 This is located just next to Grand Central. Here's a photo of Grand Central with the Chrysler Building in the background, which is what I saw while I was walking over.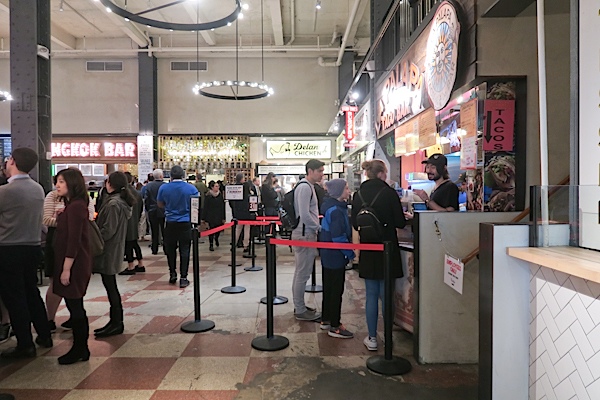 There are many delicious options inside. The place is always packed, but the food seems to come out surprisingly fast.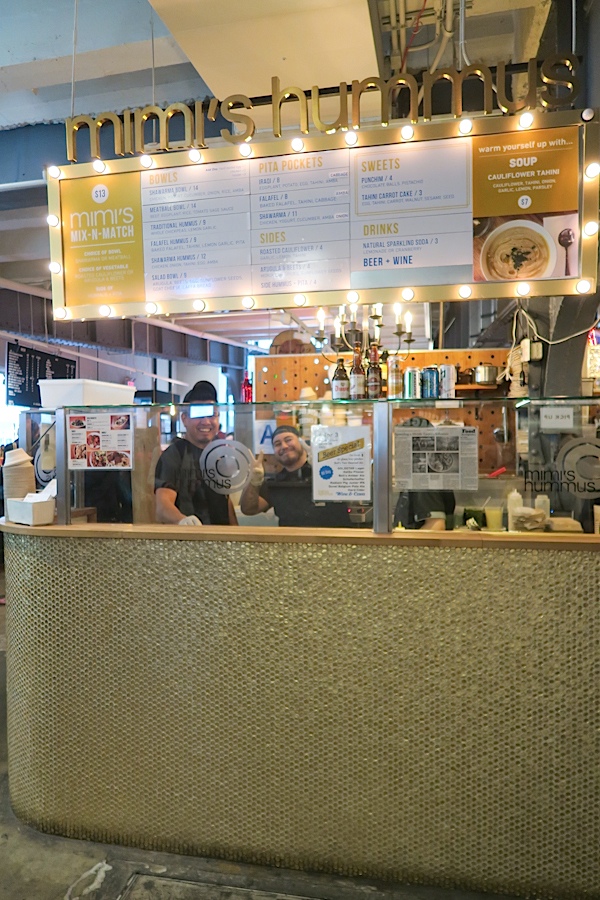 I've especially been loving Mimi's Hummus.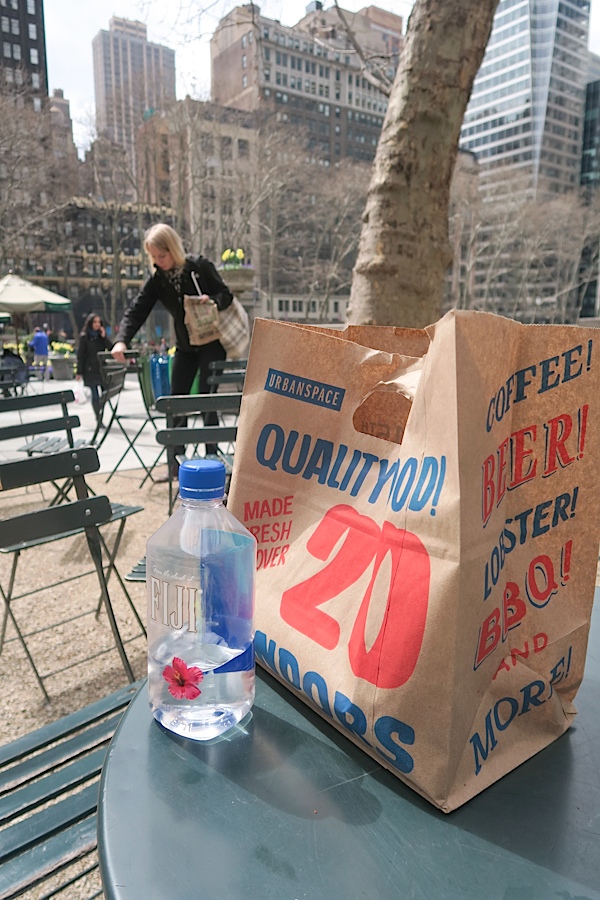 I took my lunch over to Bryant Park, which is nearby.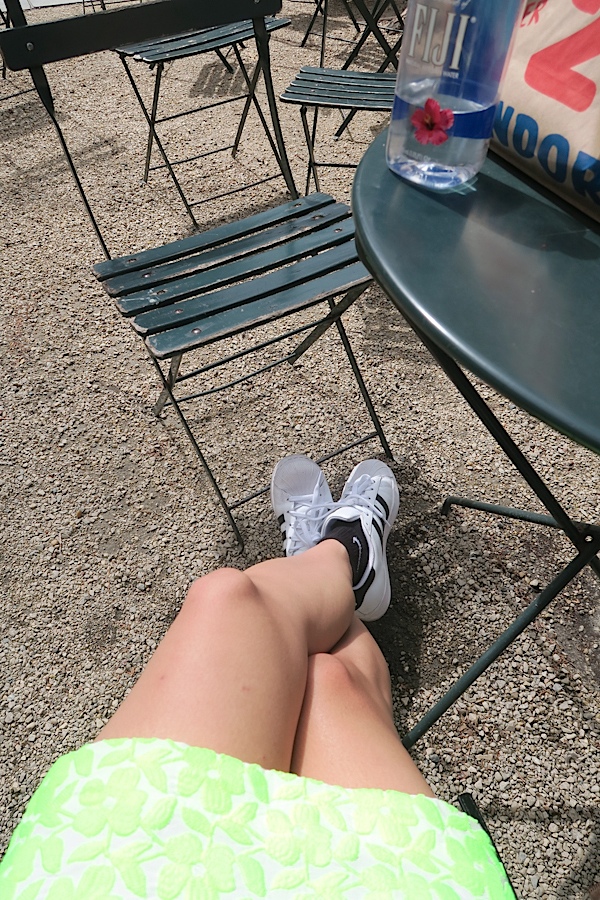 The weather was supposed to be sunny, so I wore a bright skirt (that I did a fashion post with once) to match. This also helped me soak up some vitamin D. But just a little. Instead of full sun, it just popped out a little here and there. Ahh, I can't wait for more sunny days!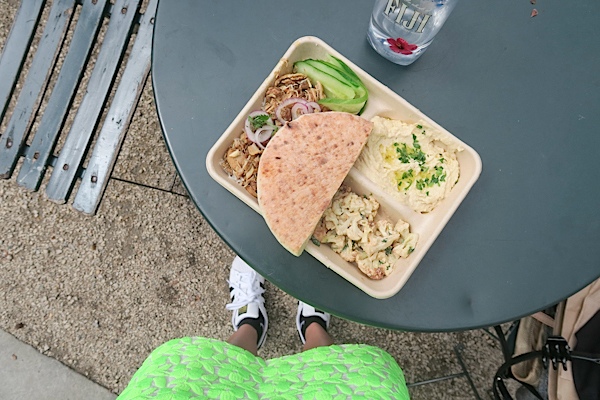 Here's a look at the food.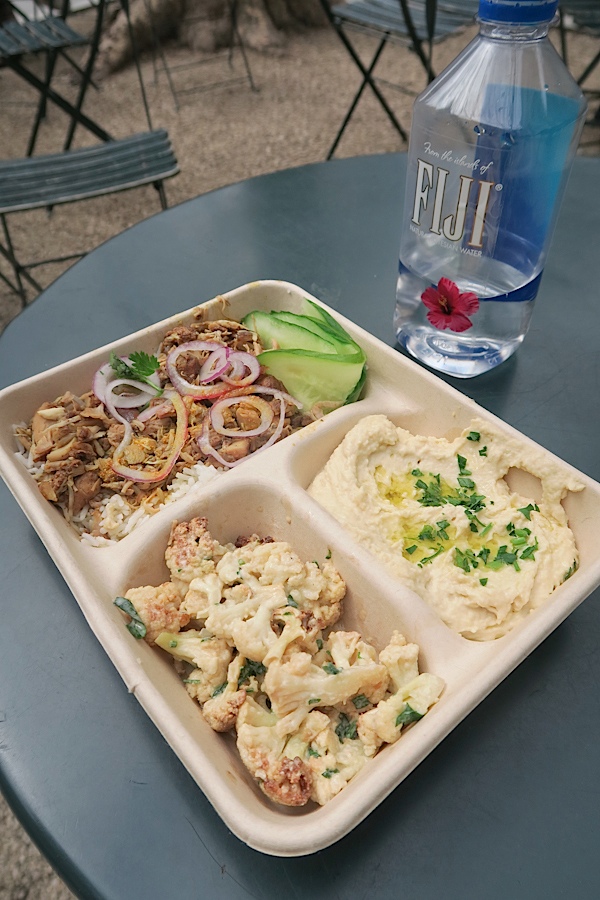 And even closer! I got Mimi's Mix and Match with rice, chicken shawarma, hummus, and roasted cauliflower. I actually ordered the arugula and beets as my side, but I've been wanting to try the cauliflower. Both are delicious. Actually, this whole plate is fantastic!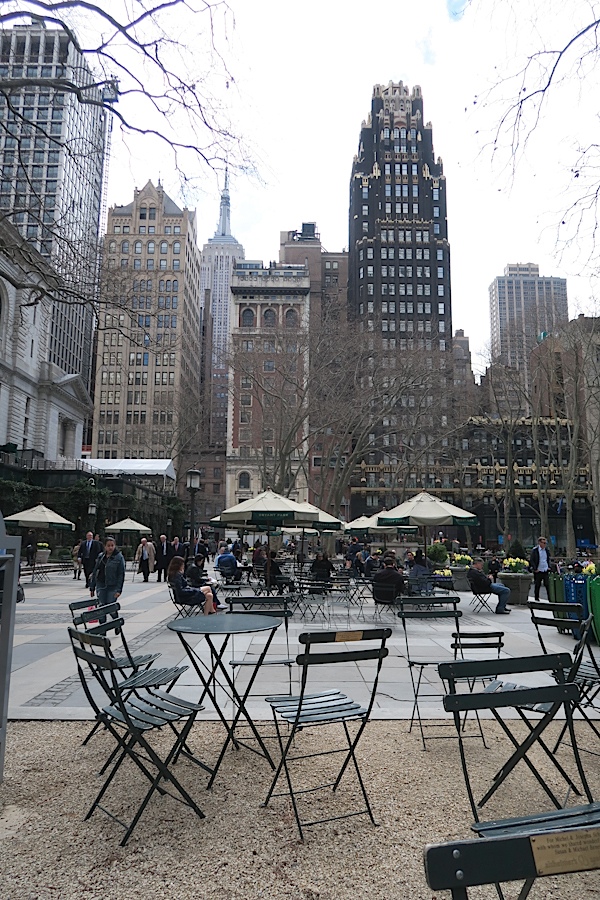 Here's my view. Note the Empire State in the background. Not too shabby.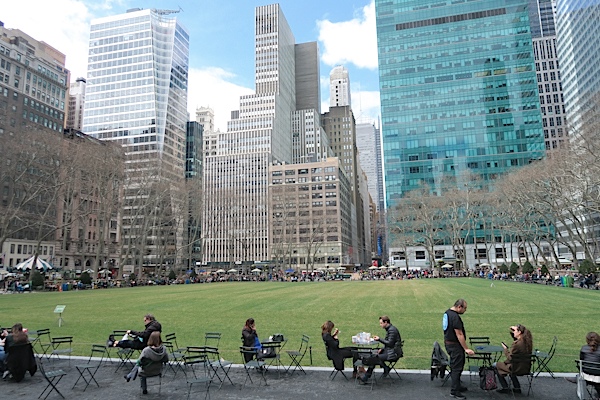 And Bryant Park is filling with color again. Look at all that green grass. Woohoo!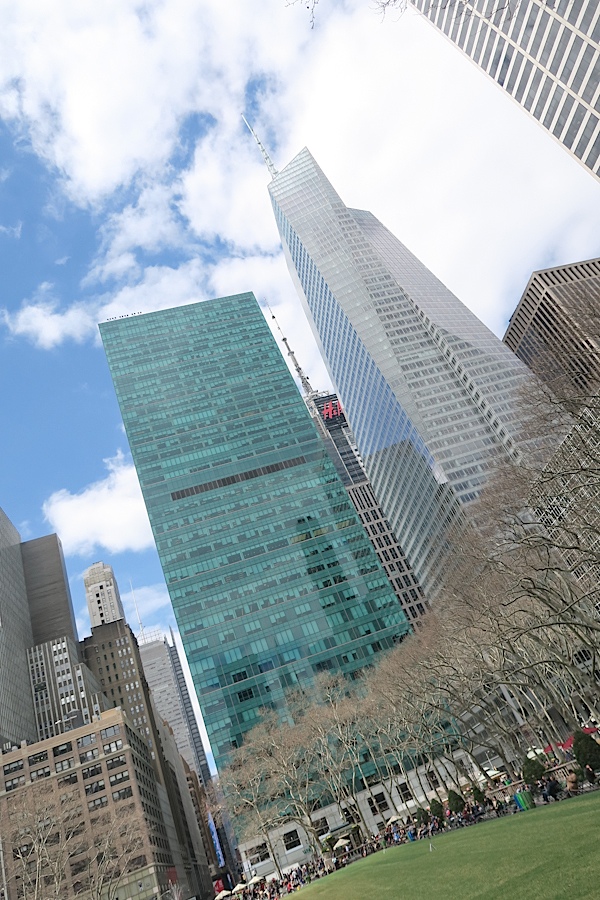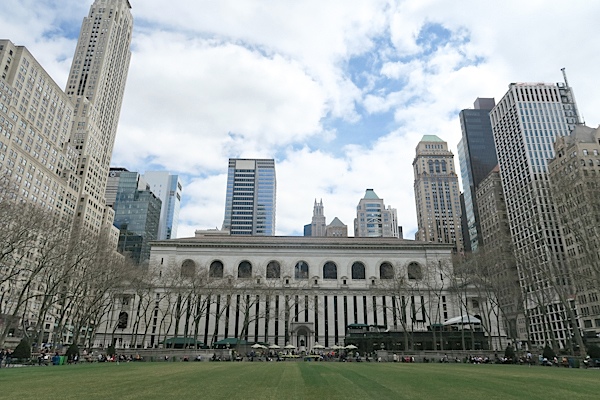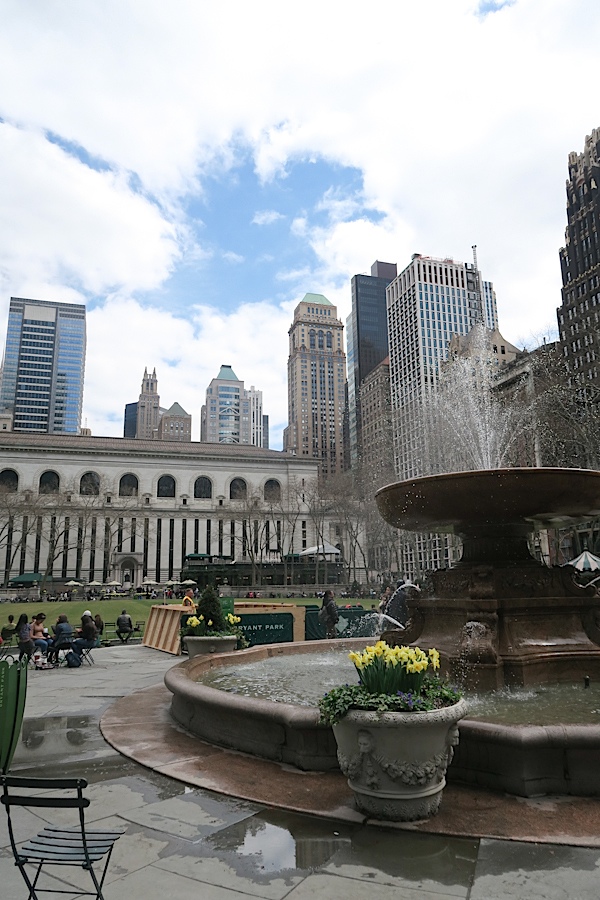 Life is coming back to the park, and I'm loving it.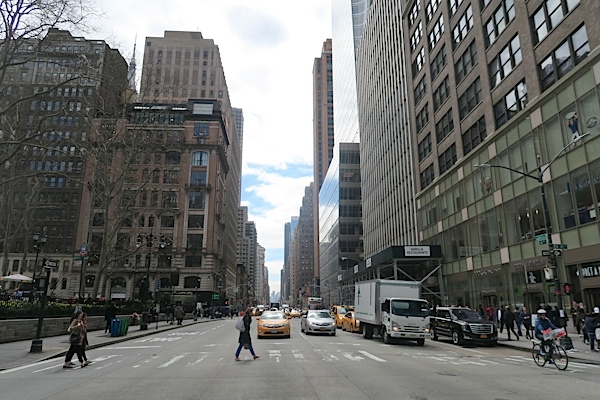 Meditation Class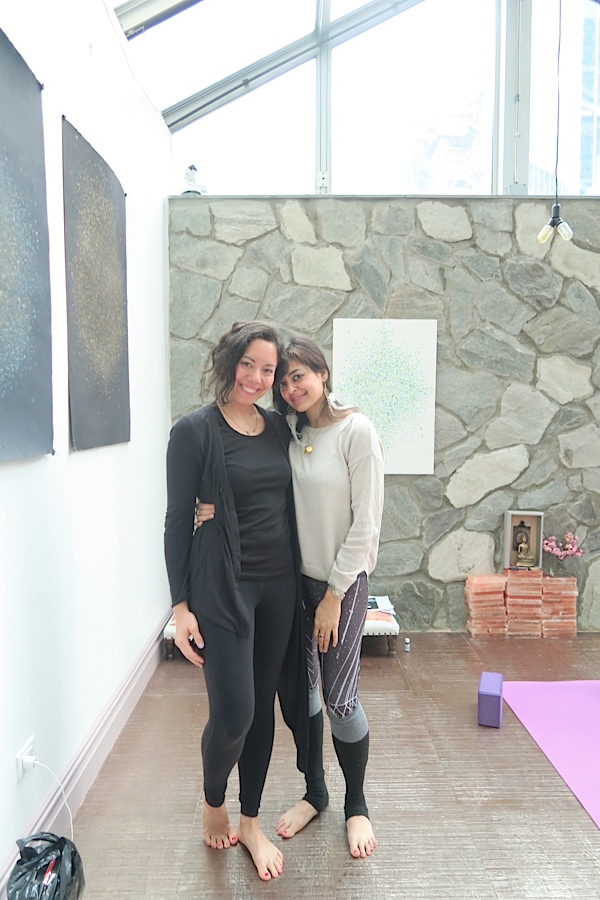 After work, I enjoyed a beautiful meditation class with Payal at Floating Lotus. Even though I'm still in physical therapy and my PT has said I'm not ready for regular workouts, there are great restorative options on ClassPass. Thank goodness!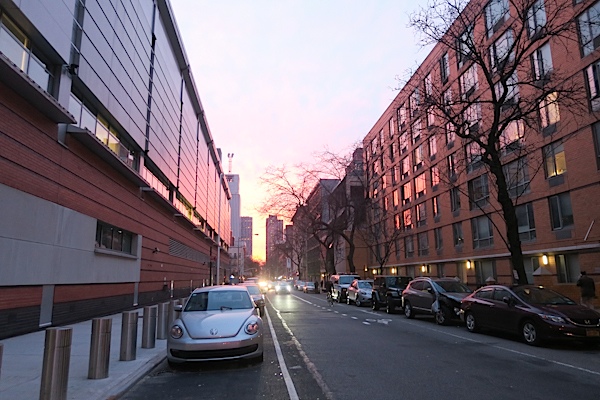 And look at this lighting on these NYC streets. Those pinks and purples.
Focaccia and Homemade Soup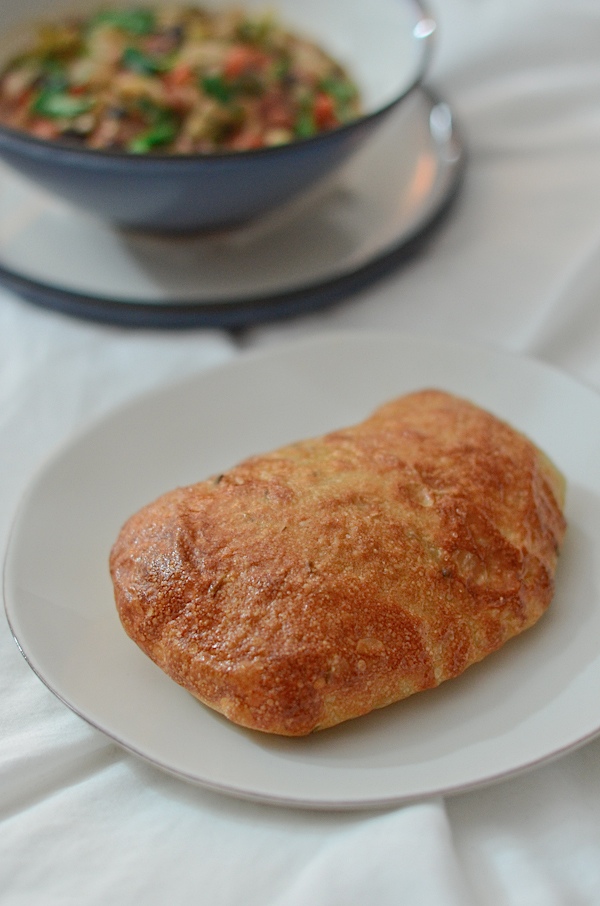 As I walked back after class, I wondered what to make for dinner. My thoughts kept returning to this amazing focaccia from a local bakery. I literally planned my whole dinner around this bread.
I like to brush it with olive oil, sprinkle the top with kosher salt, and bake it to re-heat. It's so good this way.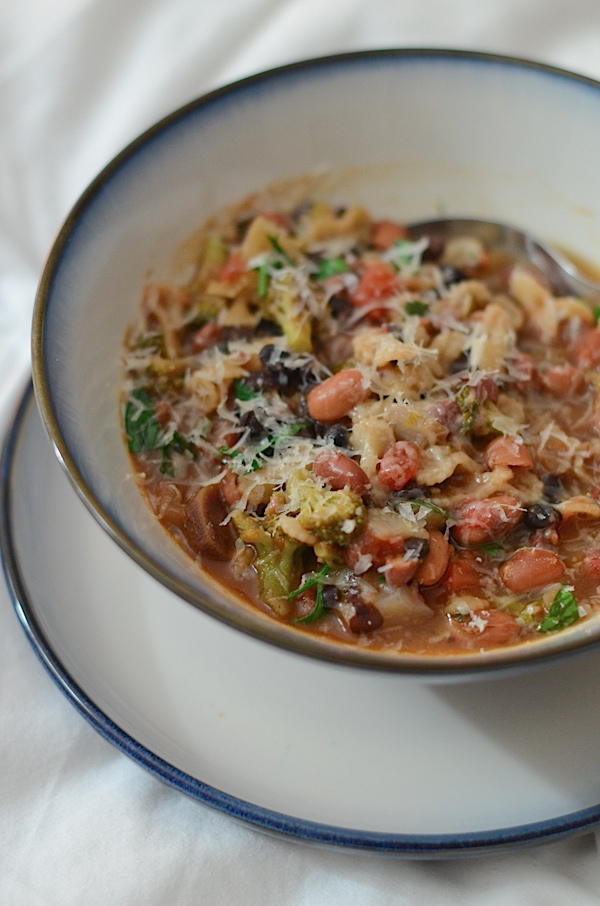 I whipped up a homemade Three Bean Italian Vegetarian Soup. It came out really good, so I'll be sharing the recipe soon. There are so many other good recipes queued up for The Chic Life. Can't wait to share them all with you! Entrées, side dishes, smoothies…it's all headed your way soon.
More Eats
Click here for more food diary posts
New Look…Sort Of
I'm testing something new out with my photos. They used to be quite large and were re-sized with HTML to fit the theme I use for The Chic Life. Unfortunately, I didn't realize that some email subscribers were seeing all the photos in full size. Yikes! Luckily, one kind reader emailed to let me know. So, all of the photos are now re-sized to a much smaller width. The photos should now display the same size everywhere. I mean, they'll be smaller on mobile devices because of the smaller screens, of course. Hope this makes The Chic Life better for you guys! And thank you, Charles, for your help!
***
By the way, I'll be announcing my healthy eating challenge soon. Stay tuned for details!
Thanks for reading!