It's already 11:30 pm and I'm just starting my post, so I'll try to keep this short (and I may be a bit lazy and not download the photos from my other camera…hehe).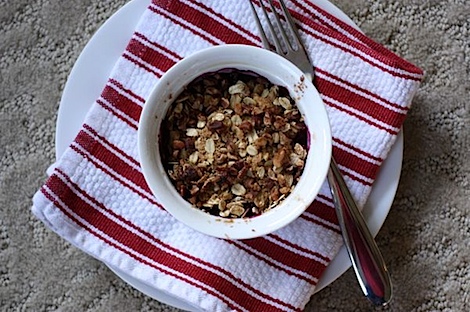 I made another individual breakfast crisp, except this morning I used a farmers market peach and my farmers market blueberries. Such a lovely combo of fruit!
I know oven-baked foods don't seem like a good idea on a work week morning, but I think this guy saved me time. Instead of having to sit there and stir a pot of oatmeal, I just mixed the ingredients for this up and popped it into the oven. In the 20-ish minutes it took for my breakfast crisp to bake up, I got dressed and did my hair and makeup. By the time I was ready to go, so was my breakfast! 🙂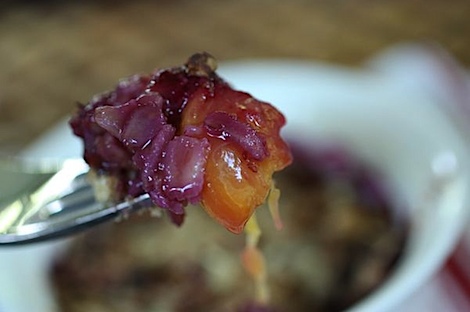 And look at the colors in my breakfast! The warm oranges to the deep purple…it looks like a sunset!! So pretty! Of course, it tasted fabulous, too. The tender fruit and that chewy/crunchy topping. Divine! What a treat in the morning. You must try this sometime! I bet it would make for a healthy dessert, too…I'm just sayin.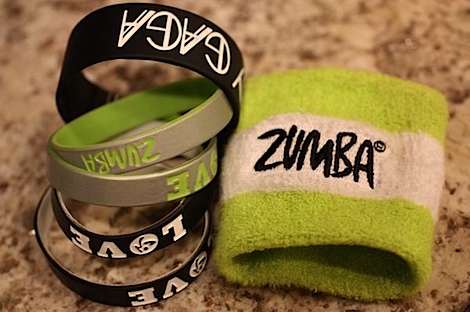 I had another fabulous night of zumba. Tonight, I led solo: Tik Tok and Break Your Heart. Both FUN songs! I love doing them!
My training is more than half way over and I'm going to have to do 3 demonstrations (as in lead ENTIRE classes solo) soon…eek! I'm nervous! Guess I'd better buckle down for the last bit of my training!
***
Post class I had a fabulous dinner with Megan!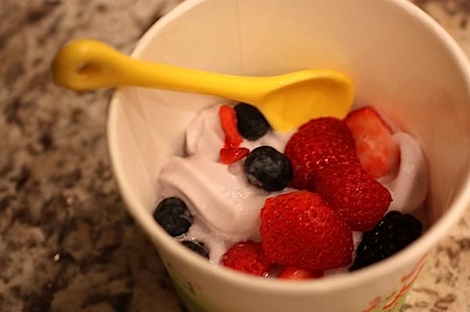 And I came home to a treat – froyo! Hubby picked out one of my fave flavors – taro – and added my fave topping – lots of berries! Thank you hubby!!
***
So last week we talked a lot about our surprise good and bad foods. This week, my curiosity is in the clothing realm. As in, I want to know if you use clothes for weight loss goals. Like, saying something along the lines of "by the end of the summer, I want to wear a itsy-bitsy teeny-weeny yellow polka dot bikini"… Or, "In a year, I hope to be able to wear __________"?
I feel like I've used clothes more than a few times before when I had weight loss or health goals. What about you?
Do you use clothes for weight loss goals? I'd love to hear your opinion – please weigh in with a comment. 🙂
0