I've been under the weather still for the last couple days. *sad face* Thusly, my eats have been pretty boring. Here are some of the things I've been noshing on…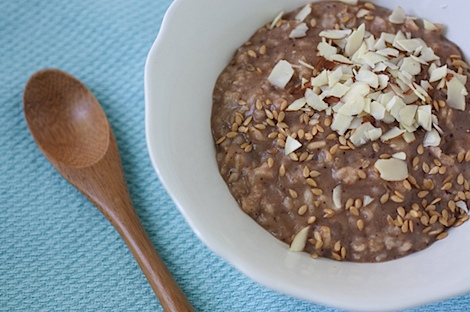 oatmeal…with that raw cacao I picked up awhile back!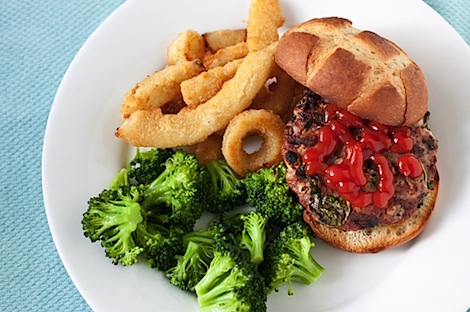 Earthfare turkey burger, steamed broccoli, and onion rings (can ya tell hubby made dinner? lol)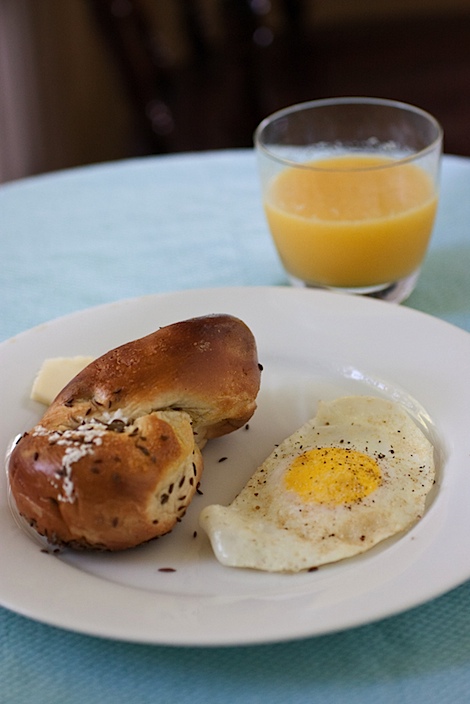 A TCL staple – fried cage-free egg with rye bagel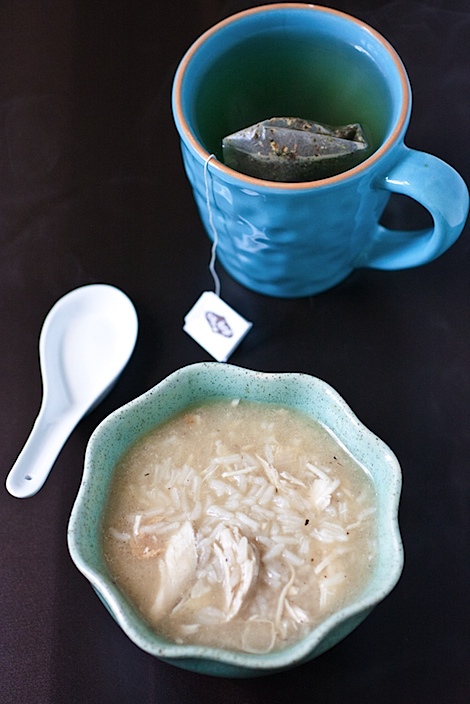 Mom's Get Well Soup (chicken and rice) and lots of hot tea.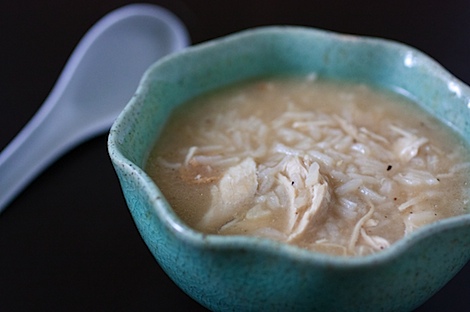 Did I mention my Mom's Get Well soup?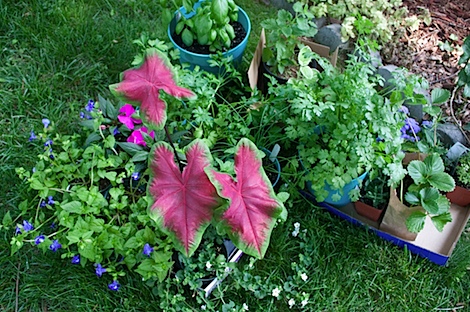 Oh and here's a photo of the plants my mom and I picked up this weekend – lots of herbs and pretty plants.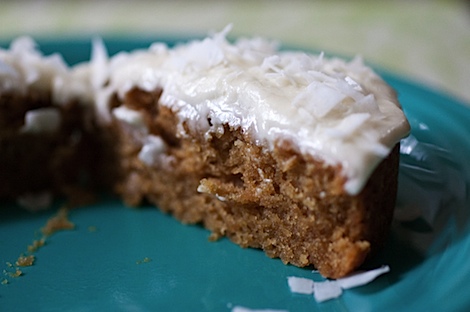 And I've been working on a little something-something in the kitchen. Any guesses what it is?
What's the one thing you eat over and over again when you're sick? I think I eat my Mom's Get Well Soup more than anything. You?