We really could spend a week or more exploring St. Augustine, but we probably should have stayed more than one night on this trip. Since we were only there one night, we decided to maximize our time by making a couple stops on our way out of town.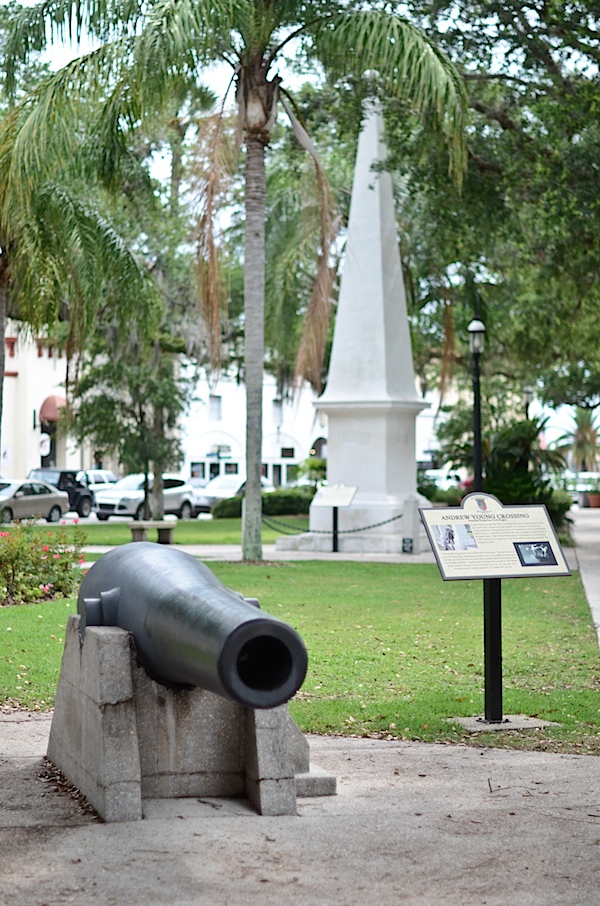 We set out on foot through St. Augustine to visit a museum.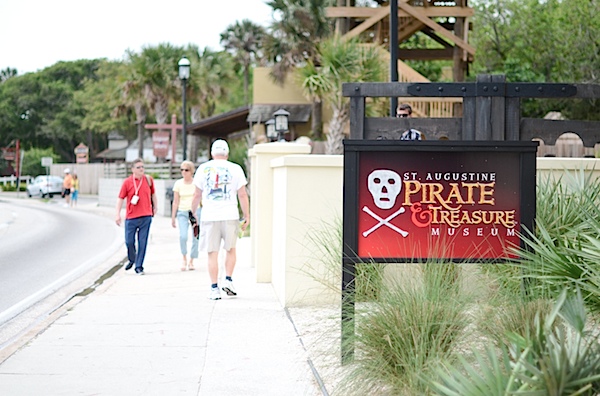 A pirate museum!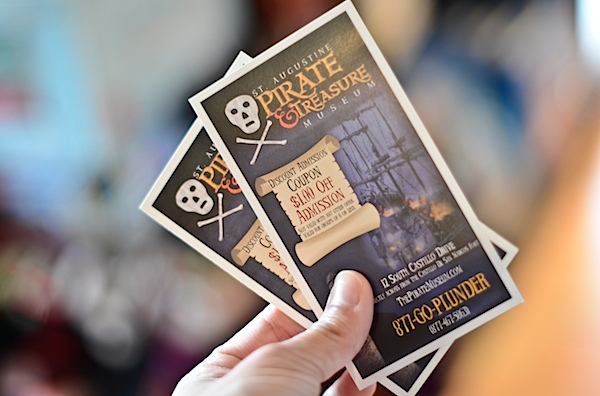 Our B&B had some coupons for admission.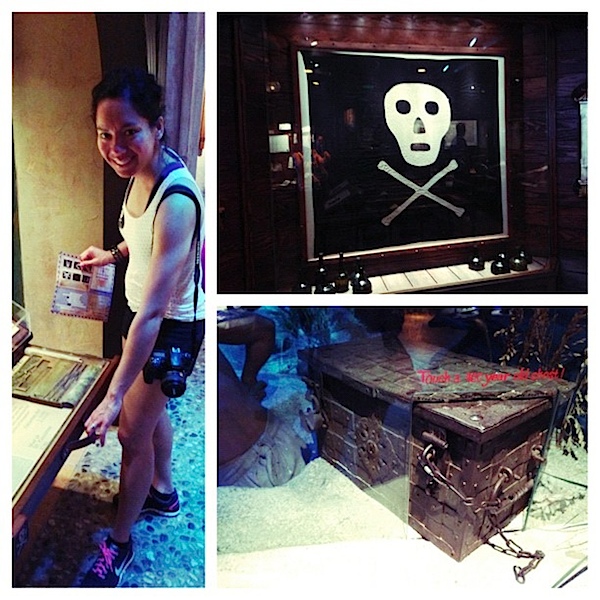 The museum was really cool. It was self-guided, so you could go at your own pace, and I liked all the interactive features they had. They also have an authentic pirate flag (above) – one of (I believe) three remaining. I think this would be a fun visit for anyone, but I bet kids would really go gaga in here.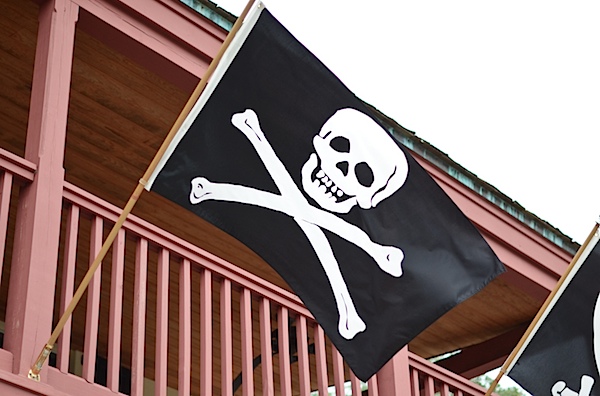 The museum was a recommendation from our innkeeper, Tim, and another benefit of staying at a B&B. They give you great tips to make the most of your visit!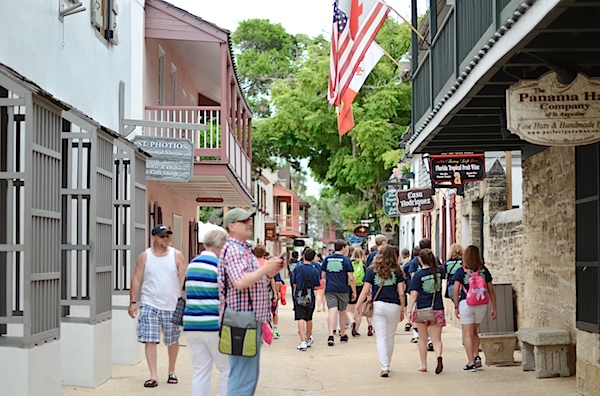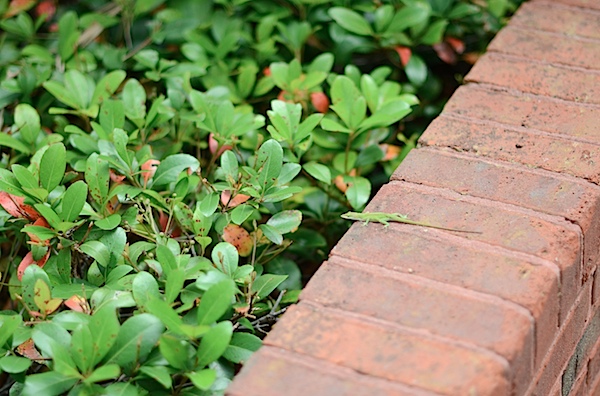 There were lizards and chameleons everywhere. Randomly enough, I used to catch these when I was a kid. I know, I'm weird.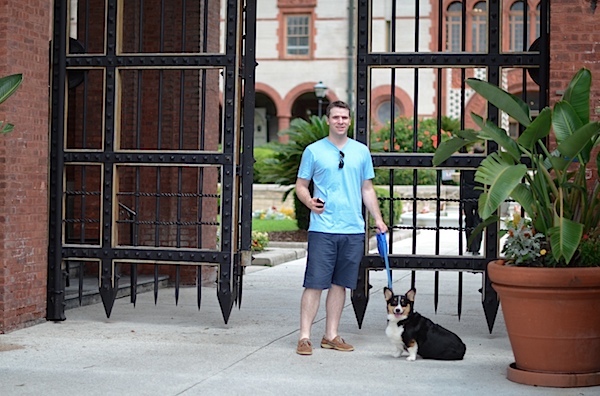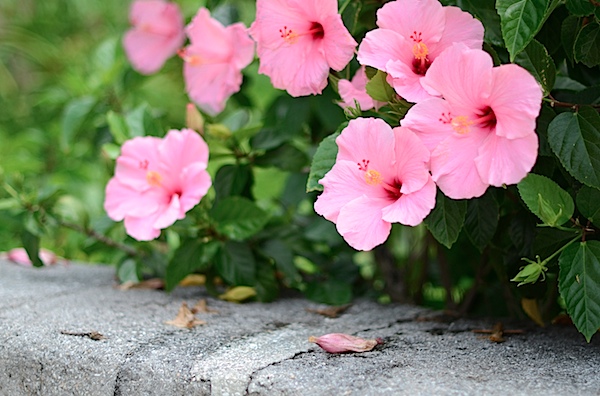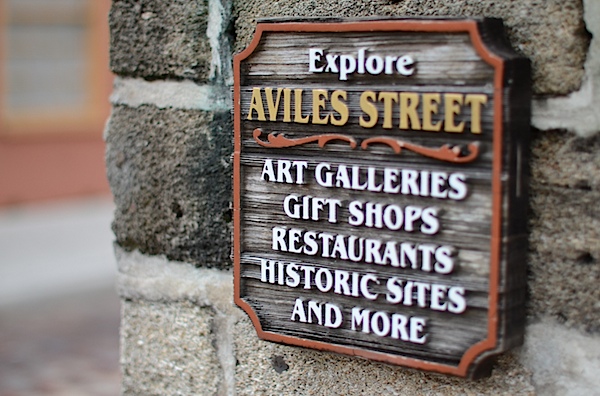 After checking out of the B&B, we had one more stop – lunch on America's oldest street, Aviles Street.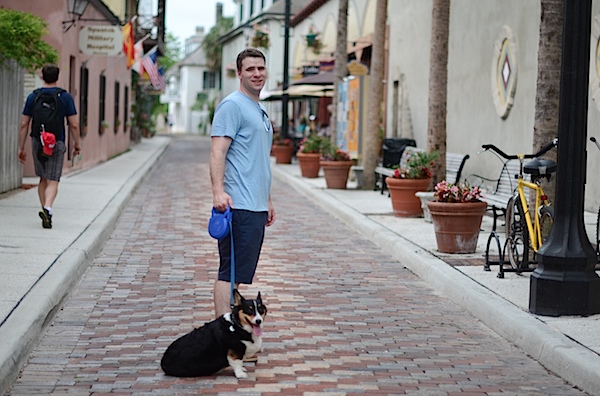 We decided to bring Bailey since there are four cafes there that have outdoor seating where pets are allowed.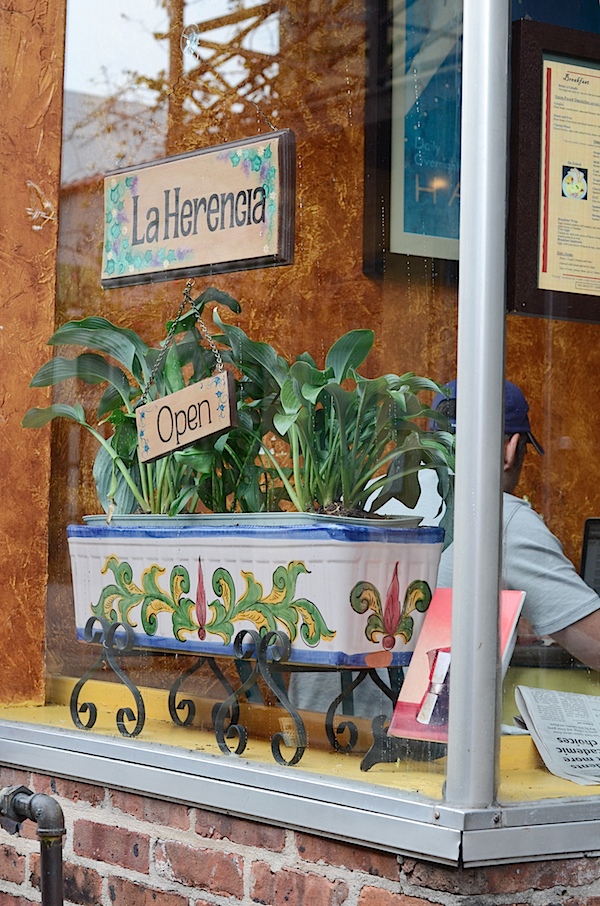 One of the restaurants wasn't open for lunch, but La Herencia Café was our stop of choice.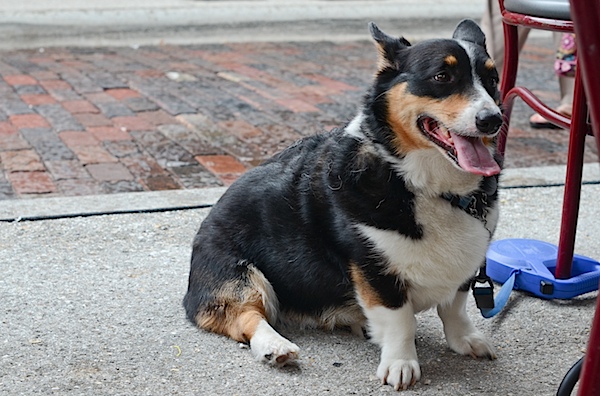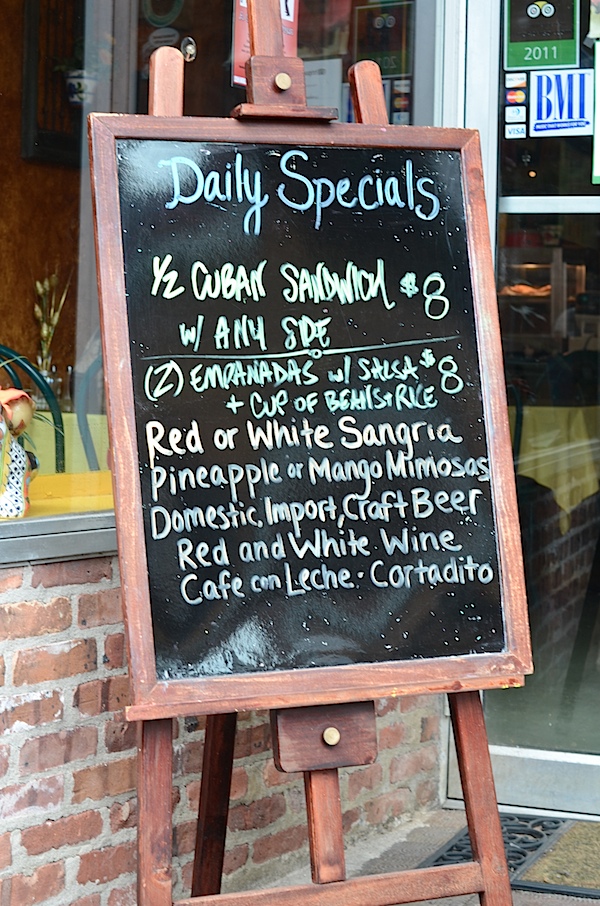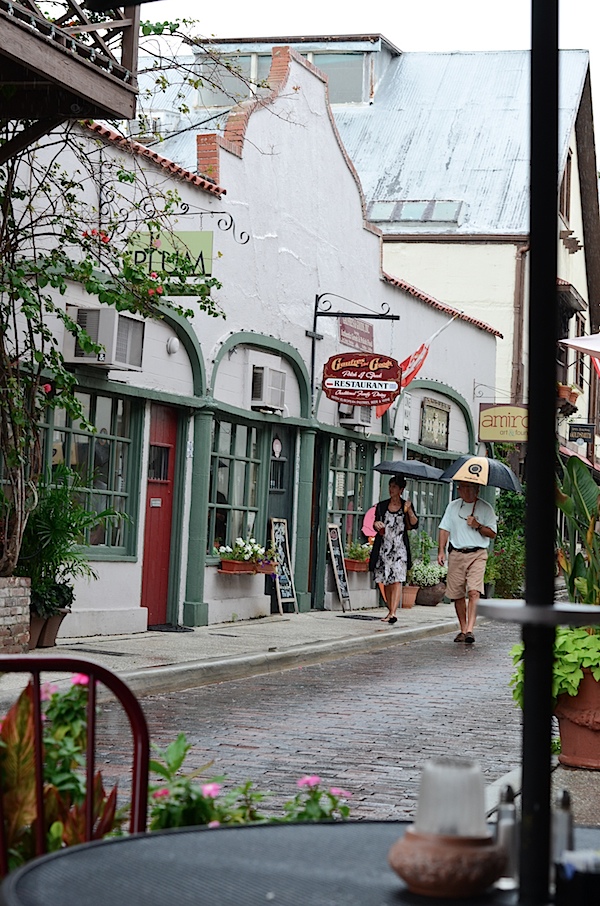 Unfortunately, it started raining on us while we were eating outside and the umbrella over the table wasn't 100% waterproof. I opened my umbrella under the table top one as a workaround.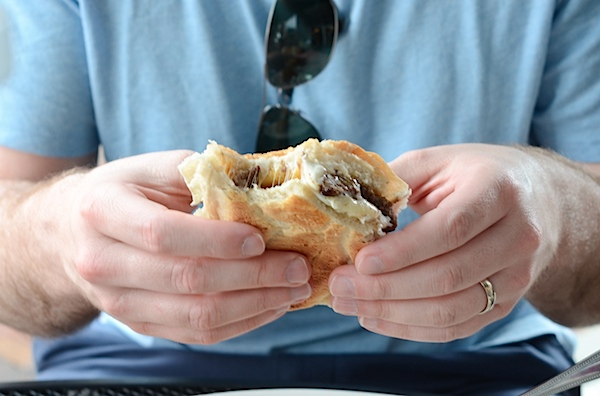 Hubby got the La Herencia Cheese Steak, which he really enjoyed. The sandwich was hot and made with Cuban bread. Look at that melty cheese!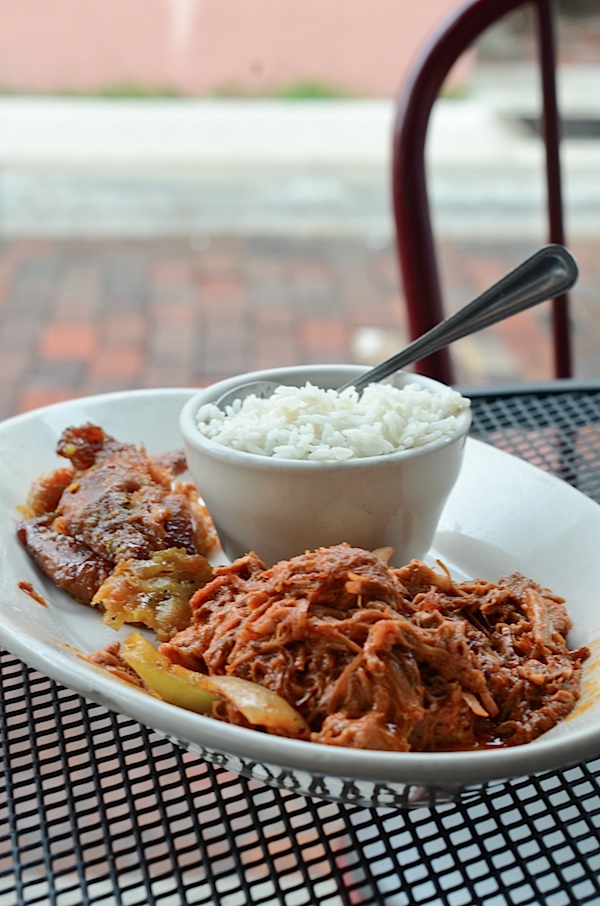 I got the Ropa Vieja plate (it's also available as a sandwich). This is a classic Cuban dish that sort of reminds me of Southern BBQ. Ropa Vieja is a bit like Southern pulled pork but it's actually made with beef and instead of a tangy vinegar sauce or sweet tomato based sauce, it has a savory, tomato and vegetable-based sauce. My plate was served with white rice and beans and sweet plantains. Yum!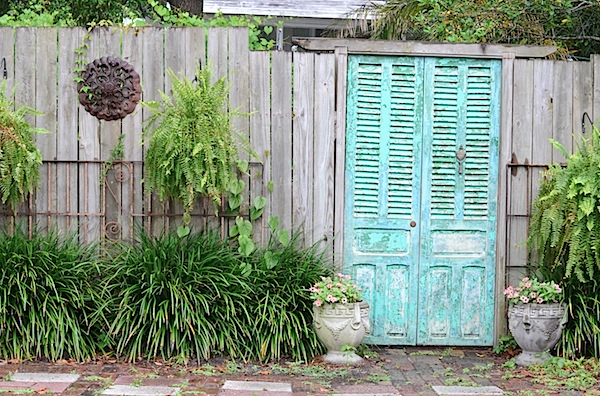 And for my last photo from St. Augustine, one of my favorites. I snapped this photo as we were heading out of town. I found this shot on one of the tiny side streets leading away from Aviles Street. The turquoise on the weathered door caught my eye, and I knew I needed a photo to remember it.
***
More posts from our Florida trip are a click away:
***
Next time on the blog – Amelia Island, FL!