Hi friends! Not sure about your family, but we often do turkey for Christmas too. So if you happen to have some turkey leftovers this holiday season, I wanted to re-share these 3 Clean Eating Turkey Leftovers Recipes. They're perfect for healthy holidays food.
Making Healthy Leftovers
Before I got into healthy eating, I'd make all kinds of concoctions with leftover turkey, usually involving canned soups with mysterious ingredient lists, and loads of butter, cheese, and other heavier ingredients. These recipes are formulated to be healthier options while still being full of flavor. And I'm packing the nutrition in with other health boosting ingredients. Especially that Nourish Bowl. That one packs a nutritional punch! Haha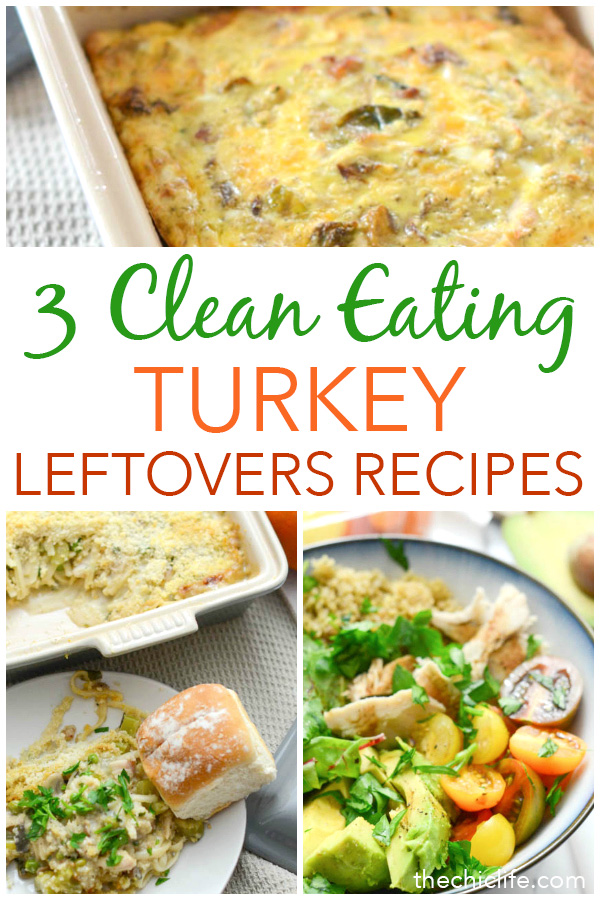 3 Clean Eating Turkey Leftovers Recipes
Here are the clean eating recipes…
Healthy Turkey Veggie Egg Breakfast Casserole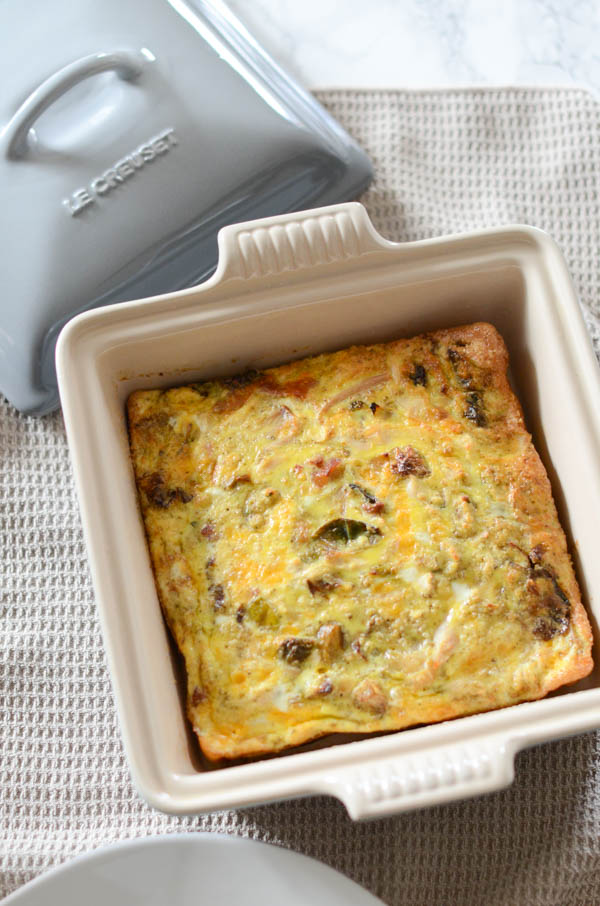 Adding turkey and leftover cooked veggies to an egg casserole is one of the easiest ways to transform leftovers. It also helps bulk up the casserole if you're feeding a crowd. Say, if you have family in town staying at the house? It's an easy way to feed multiple people at one time. MUCH better than standing around stirring scrambled eggs or flipping fried eggs one by one.
This recipe will let you sit back and have coffee with your family while it bakes away.
Click here for the Healthy Turkey Veggie Egg Breakfast Casserole
Nourish Bowl with Turkey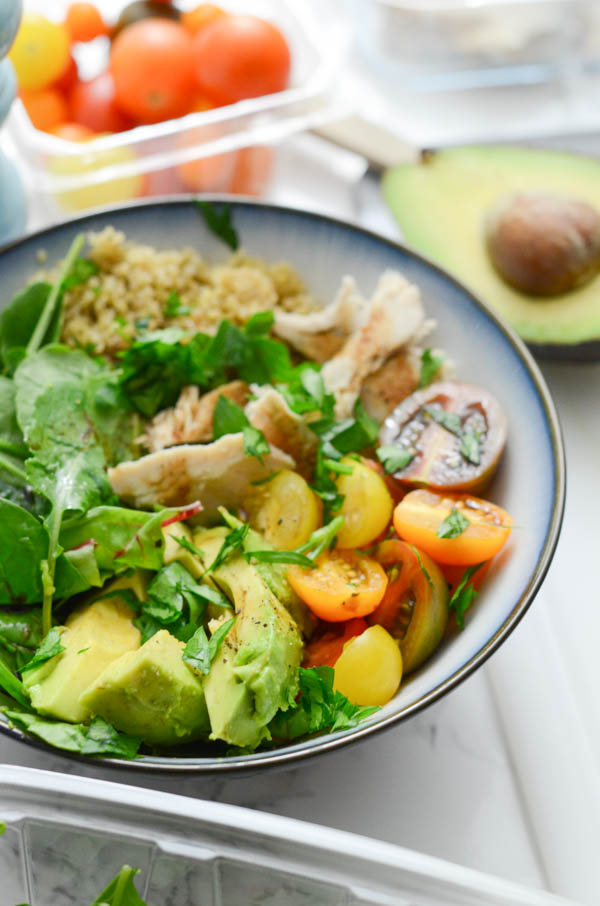 How about a no-cook option? If you have all the ingredients ready for this guy, it's just a matter of assembly. And after a heavier day of eating on the holiday itself, a lightened up dish may be a welcomed treat.
Click here for the Turkey Nourish Bowl recipe
Healthy Turkey Tetrazzini (No Canned Soup!)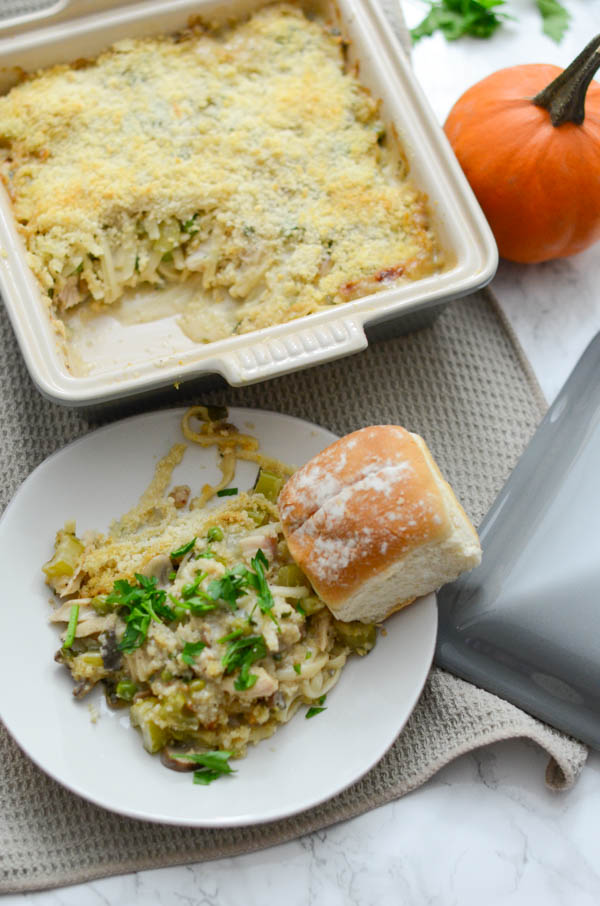 Almost every turkey tetrazzini recipe I've seen is made with condensed soup of some kind. Have you ever looked at the ingredient list on that thing? Clean eaters, beware! Haha. This version is not only made without canned soup. It's lightened up in the other ingredients. So you still get the full flavor but there's a bit less butter and what not than what you'd find in the traditional recipe.
Click here for the Healthy Turkey Tetrazzini Recipe
Healthy Turkey Leftovers Recipes VIDEO
Did I mention these recipes are covered in this delicious video?

Click here to view the video if the above player doesn't work.
More Clean Eating Recipes You'll Love
Healthy Pumpkin Chocolate Chip Muffins Recipe | No Refined Sugar, Whole Grain
Lazy Low Carb Fried Rice Recipe (still made with rice!)
Easy Spiced Oven Fried Chicken Recipe
Easy Almond Butter Banana Toast
***
Thanks for stopping by! I hope you enjoy these 3 Clean Eating Turkey Leftovers Recipes. Happy holidays!