Ah Monday…my dreaded foe. I often dread you, but today, you are my Friday. That's right. I'm going on vacation for the rest of the week! I win! Booyah!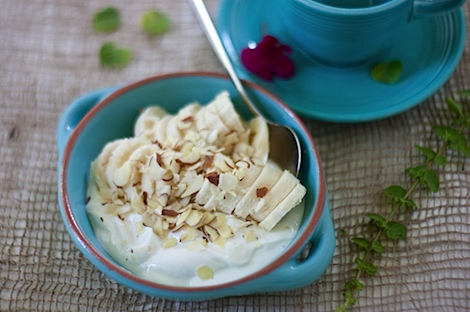 Although I WFH today, I was super busy!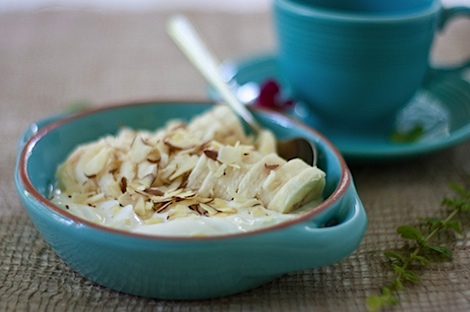 I decided on a quick, no-cook bowl of vanilla Oikos with a sliced banana and almonds (Project Veg-Up fruit serving…check!)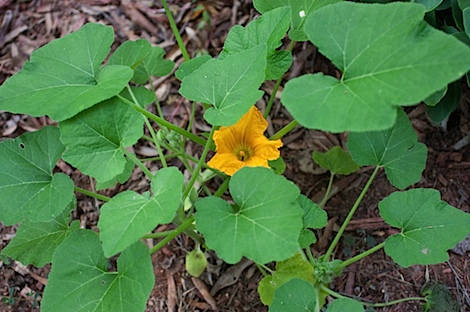 Speaking of Project Veg-Up…I'm hoping these babies will help.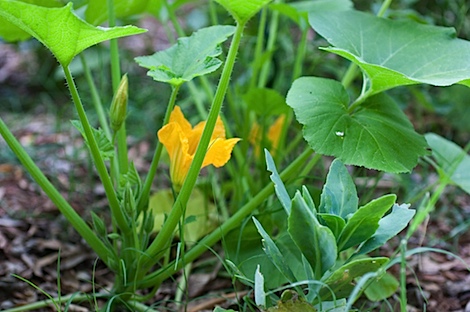 My squash plants are flowering!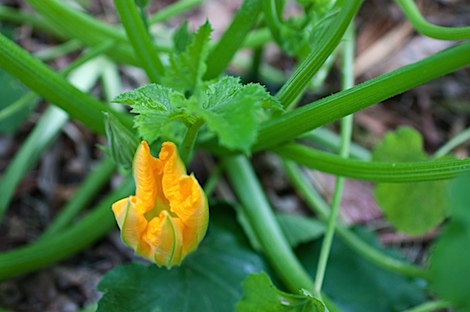 I'm really hoping the critters don't get to my future veggies before me.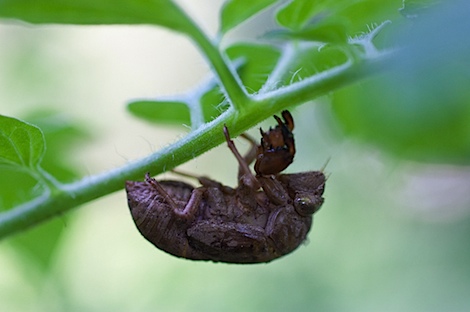 And look what found its way into my garden – a cicada. Yikes!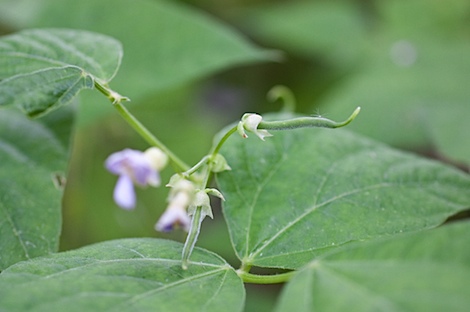 And how about something a little less scary now – baby green beans!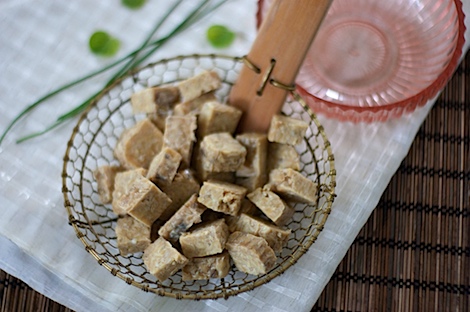 I decided on tempeh for lunch.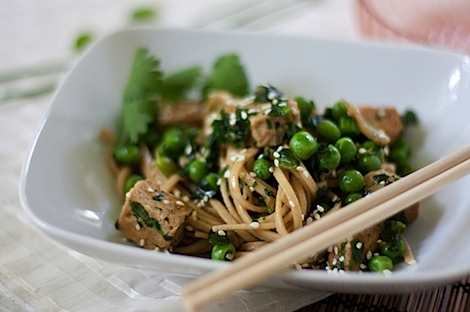 I did another TCL-style noodle bowl, similar to this one.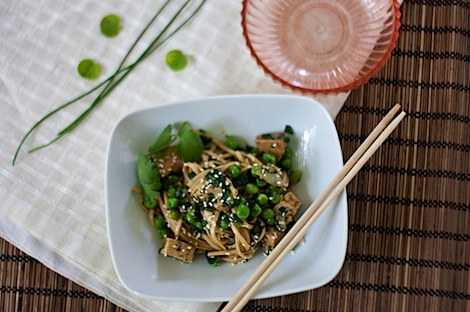 I swear, these things are such lifesavers!
This time, I tried boiling the tempeh instead of steaming it, to see if I could prepare this meal with one less pot. It worked pretty well, so I may continue with my boiling method in lieu of steaming. PS boil for about 5-6 minutes.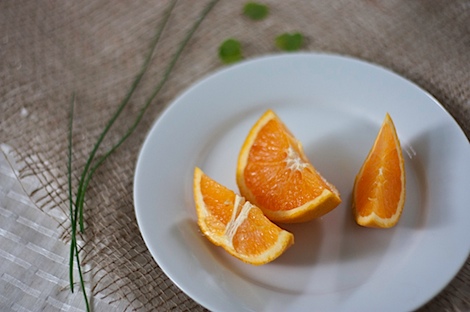 Lunch dessert – orange! Project Veg-Up fruit serving numero 3.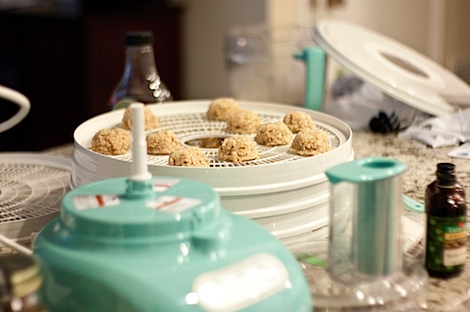 I ended up working late today, which really screwed up my plans. I had a lot to do after work to get ready for my vacay, so I was hoping to leave early. Too bad I forgot I had a 5-5:30pm phone conference and then ended up on the phone till just before 7pm.
I ended up missing Zumba tonight *extreme sad face*
But I did manage to get a batch of these delicious, raw, dehydrated coconut macaroons prepped before dinner.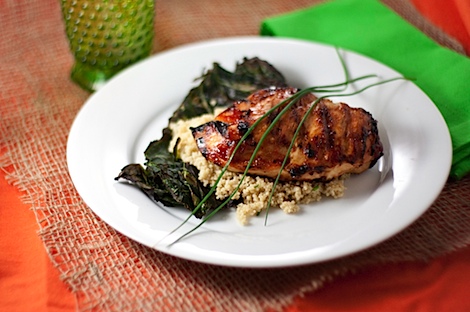 Hubby and I had something yummy planned for dinner.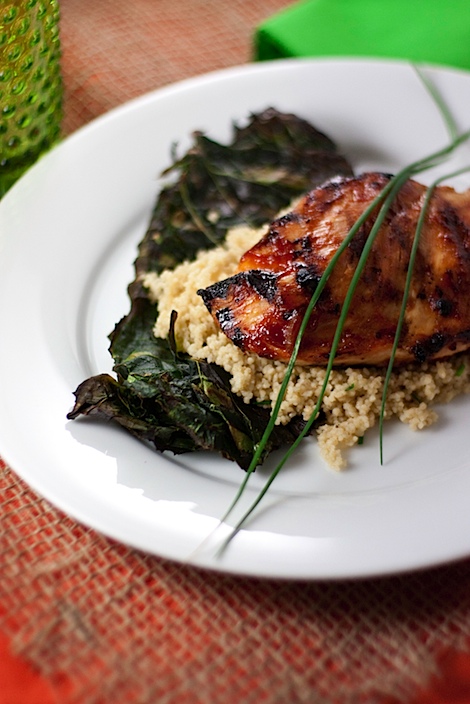 BBQ chicken, made with the last of the homemade BBQ sauce from last week, plus whole wheat cous cous and grilled collard greens, using this recipe.
They were pretty good, but I love the flavor of my collards braised!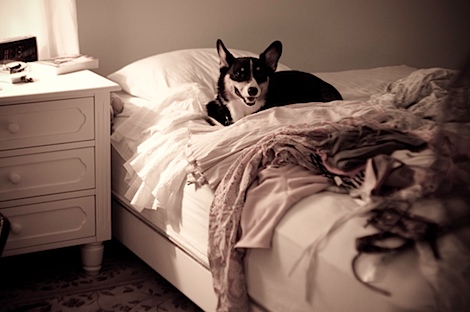 Post dinner, Bailey helped me pack for my vacation.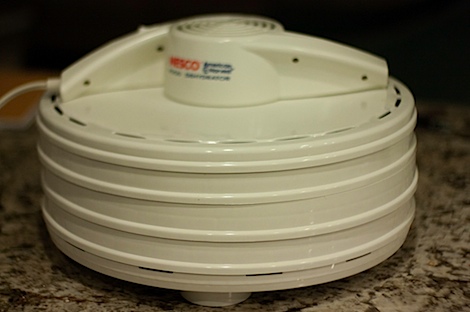 And these bad boys are going to dehydrate overnight. The smell of them in the kitchen is absolutely intoxicating! I can't wait to dig into them! I'm thinking breakfast? 😉
***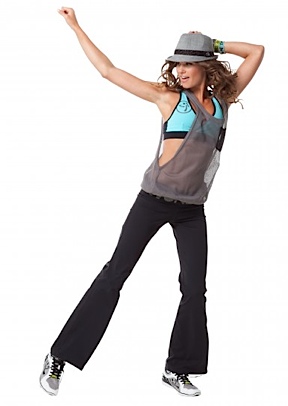 Have you seen the latest Zumbawear??? Does this "Daydreamer" top look familiar to you? Hmm…
It looks just like my hip hop style workout tank! Click here for a tutorial on how you can make yours out of a regular ole' unisex t-shirt. I feel so trendy! 😉
***
I bought my ticket to the Healthy Living Summit today! Are you going? I'd love to meet you! 🙂
***
Catch ya from the beach!
Reader question: What snacks do you like to take to the beach (for enjoying whilst chillin at the hotel or actually on the beach)?