I'd read about the breakfasts at Hoyt House on TripAdvisor.com, especially…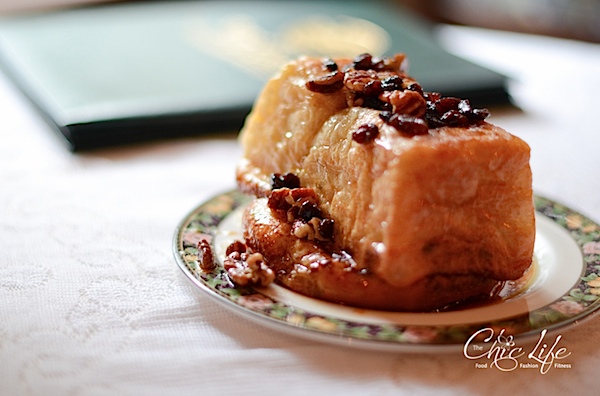 …the sticky bun. Oh yes. You get one of these as a starter every morning. Drooling yet? The sticky bun is served hot, with a sweet syrup and topping of dried fruit and pecans. This was more than enough for the two of us to share.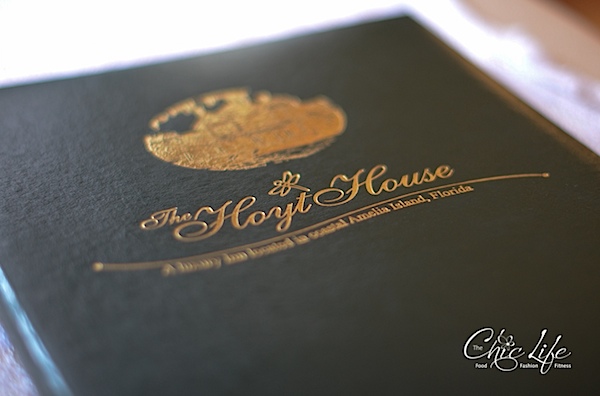 And for the rest of breakfast, you get to order off of a menu, complete with a daily special.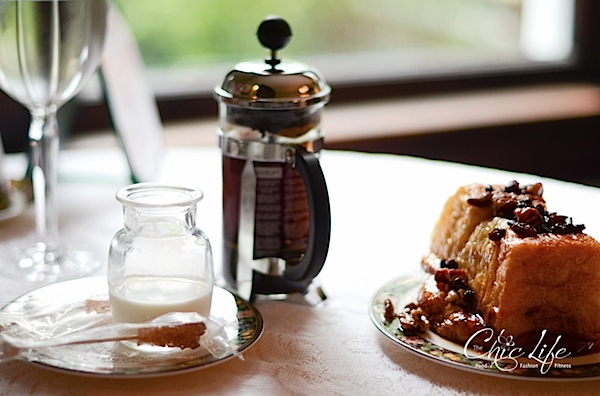 Coffee is individual, French-press.
Rock sugar stirrers are a sweetener option.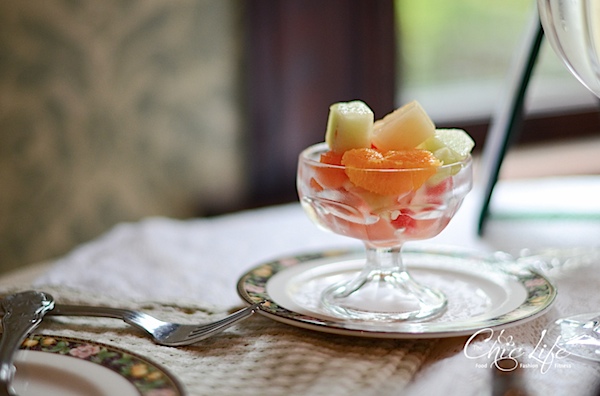 And you get another starter, in addition to that gooey, sweet sticky bun. Hubby got the citrus salad, while I got the…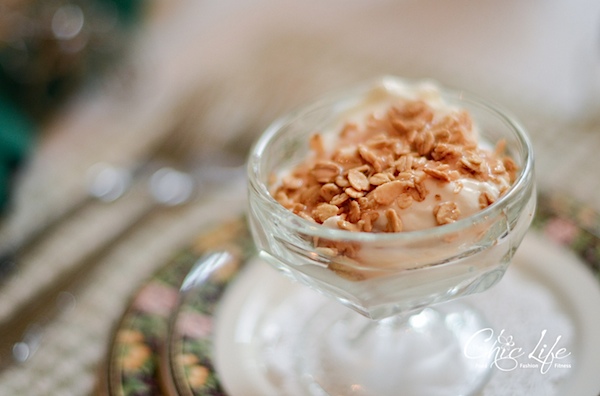 …Greek yogurt parfait.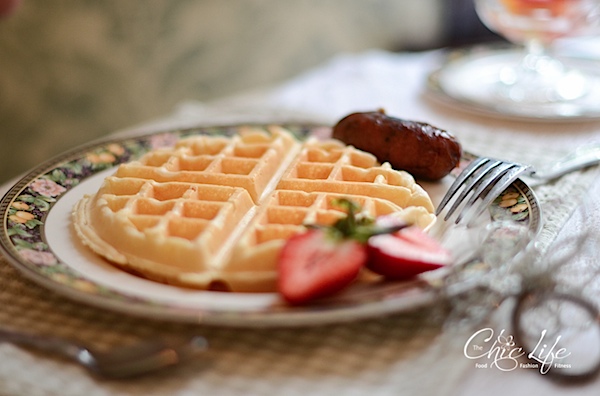 And for the main event, hubby got a Belgian waffle with sausage on the side.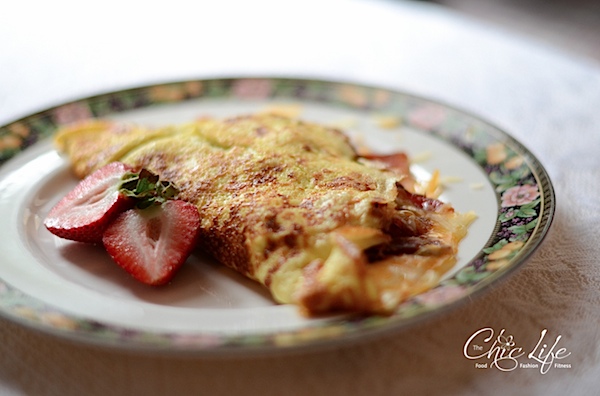 I opted for the omelet of the day with lots of cheese and bacon. It was delicious, and I loved the way they cooked the omelet. Yum!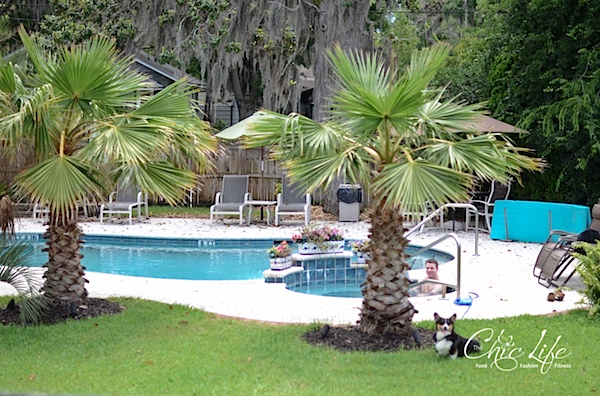 After breakfast, we checked out the pool area, which became our favorite hangout spot at the B&B. Since there were no other patrons outside, we brought Bailey with us. The pool area was very picturesque with lots or flowers everywhere and plenty of seating. There's even a hot tub and hammock for anyone really wanting to kick back.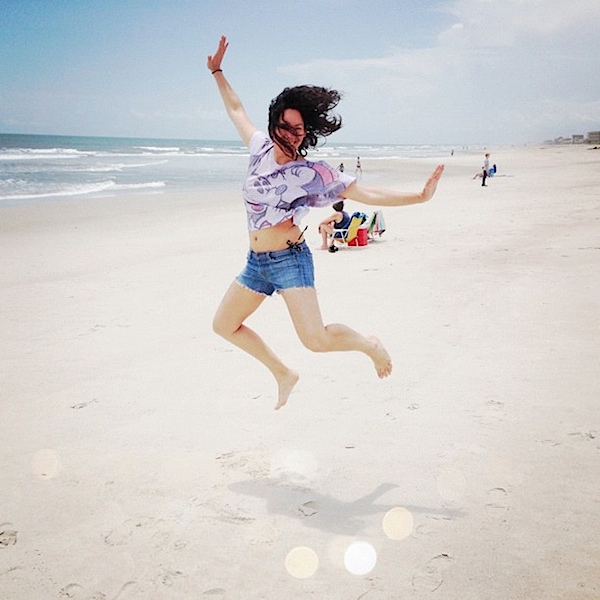 Around midday, we headed one mile down the road to the beach – Fernandina Beach. I'd heard it was beautiful from friends and co-workers, and it really was.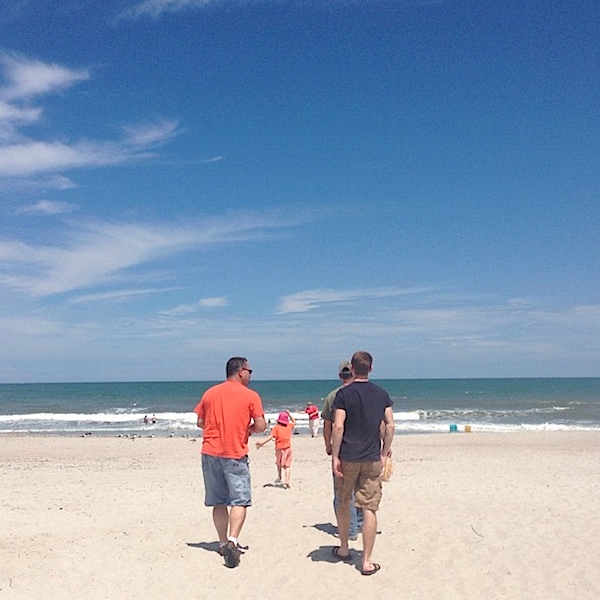 And I even got to see a little girl see the beach for the first time. It was so cute. As hubby and I were headed back to the car, she ran up from the parking lot and exclaimed, "A real beach!"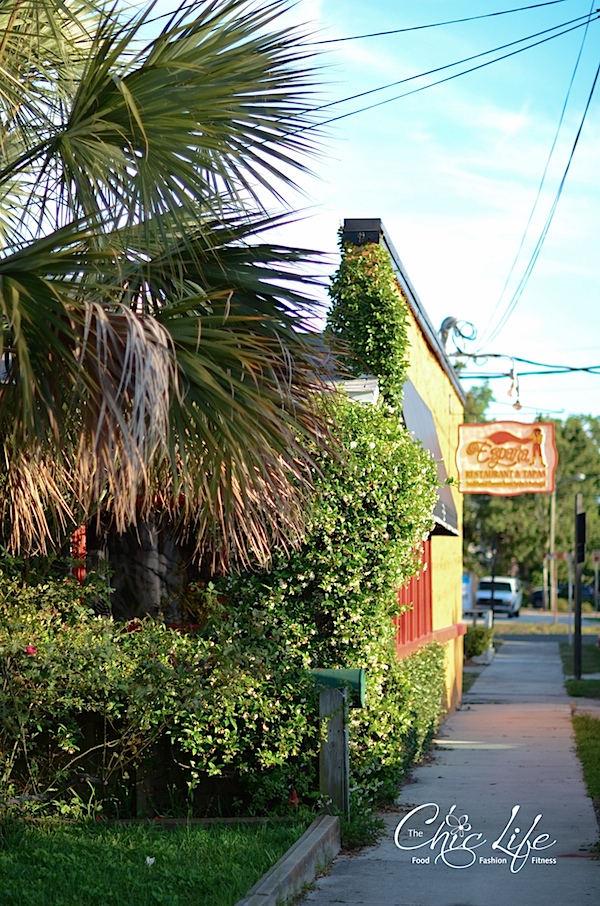 For dinner, we checked out another recommendation from our innkeepers, Myrta and Deborah – España Restaurant and Tapas.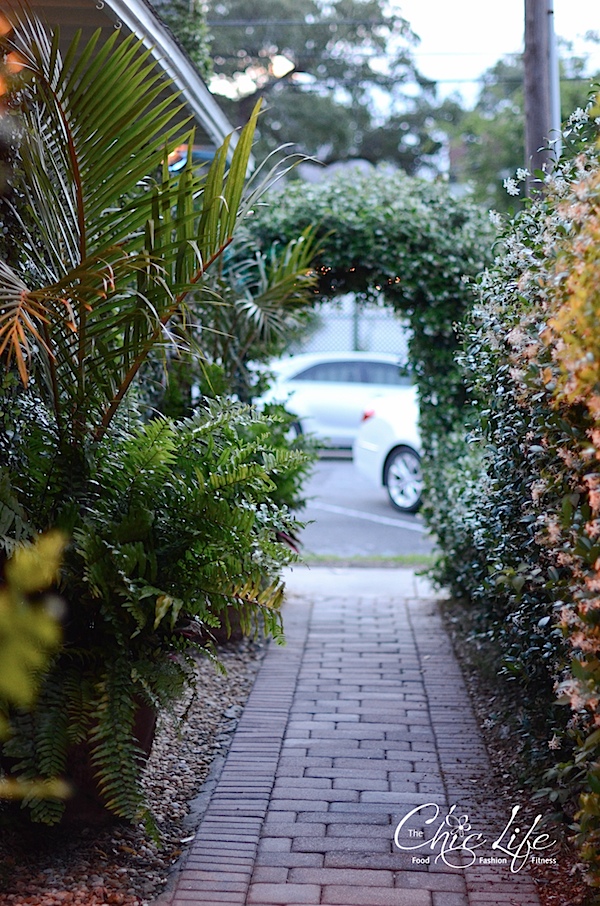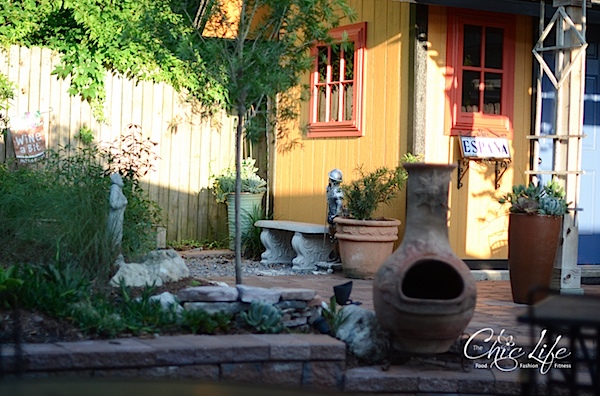 We got a table near the back, which had a great view of the outdoor patio.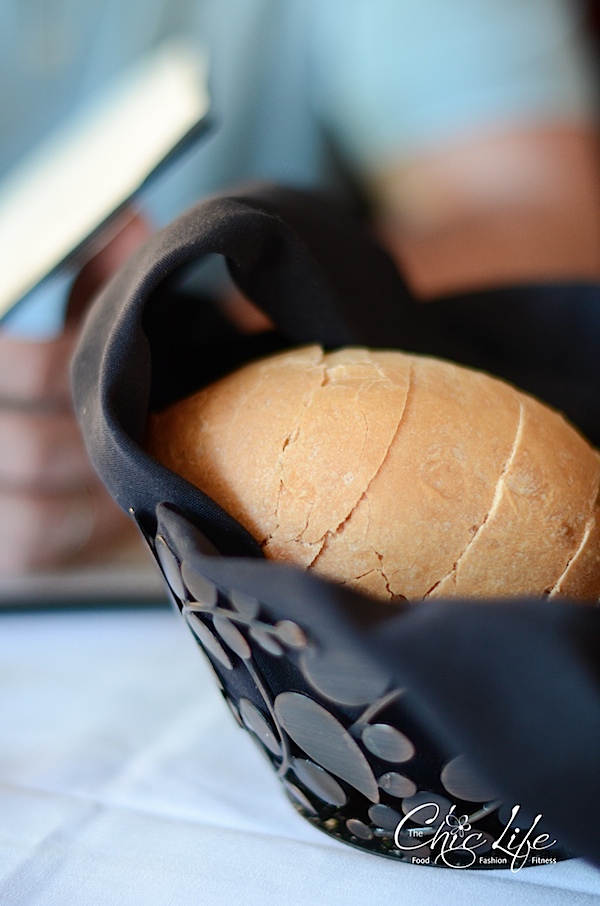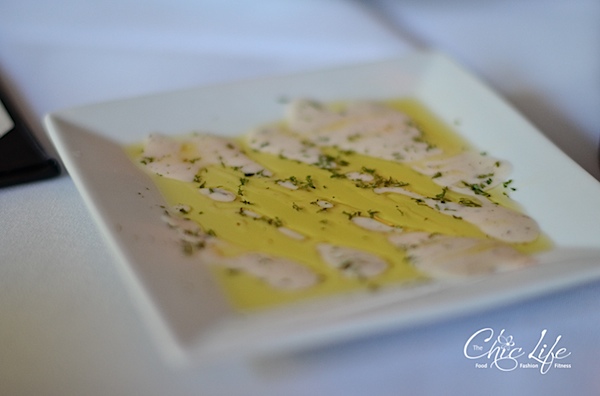 We shared a couple tapas dishes and one of the entrées. First up – Ensalada Jardinera – "Romaine hearts, tomatoes, onions, palm hearts and olives dressed in homemade balsamic vinaigrette." I loved this simple mix of salad ingredients. It was light and a great summer salad.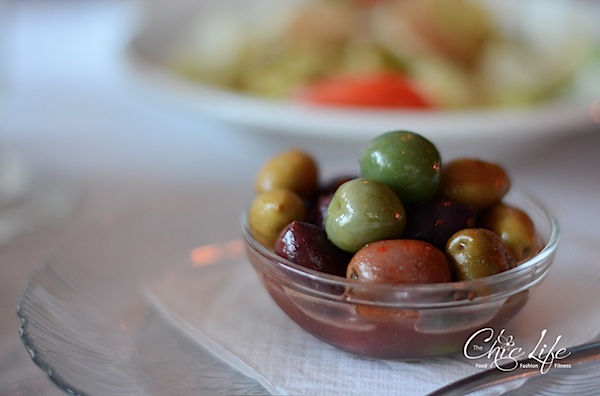 We also had some olives, and…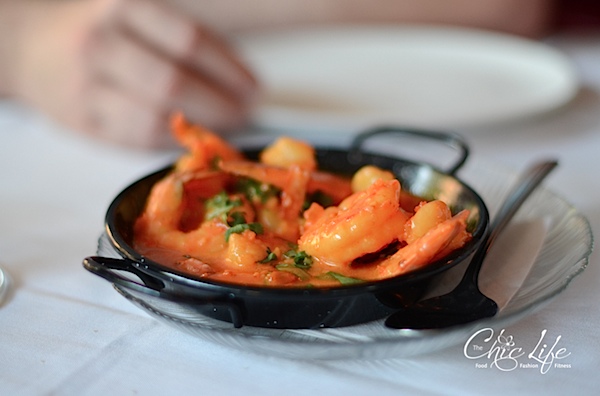 one of the restaurant's best sellers, the Gambas Mozambique (Shrimp Mozambique style) – "Sautéed shrimp topped with a spicy coconut milk sauce and fresh cilantro." The color of the dish was eye-catching in a blazing orange. I really enjoyed the light coconut milk sauce, and the shrimp were large, plump, and cooked just right.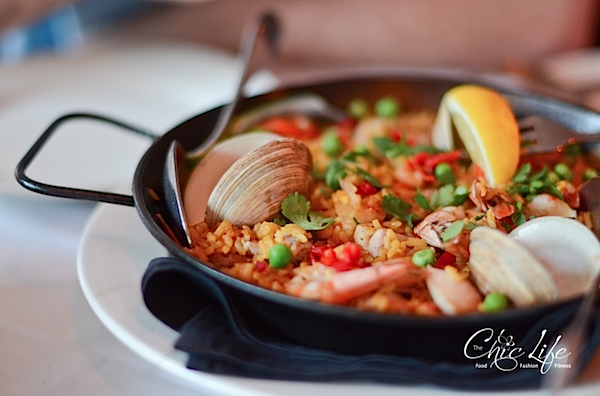 And hubby and I tried our first paella for our main dish – Paella Valencia (Chicken and Seafood Paella) – "Clams, shrimp, mussels, chicken, white beans and Spanish sausage." I really liked it! I've always been hesitant to try paellas because I'm not a fan of clams and mussels, and they always seem to be in this dish. But, hubby likes those types of seafood, so it was a great dish to share. I really enjoyed the mix of different ingredients all in one large pan. The rice soaked up the combined flavors, and I liked the little bites of peas.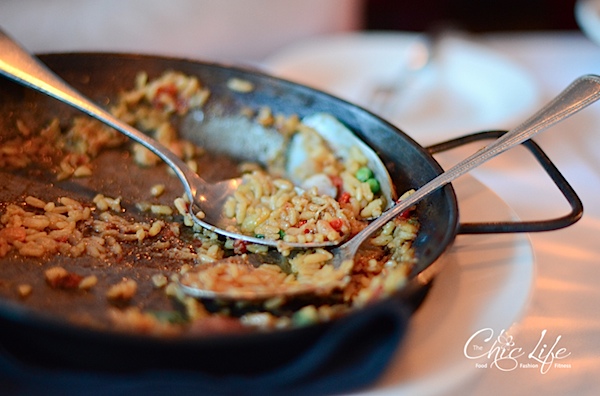 We both really enjoyed this one. Clearly.
***
More post fun from our Florida trip here:
***
Next time – more Amelia Island eats! Thanks for stopping by!