By Sunday of Zumba Convention 2015, our legs (and bodies, overall) were so achy, we weren't sure if we could push through the last session. But we were certainly going to try. Not only did we make it through our last session, House Experience. We rocked that session out!
Want to read about the other days? Scroll to the end for a full list of links.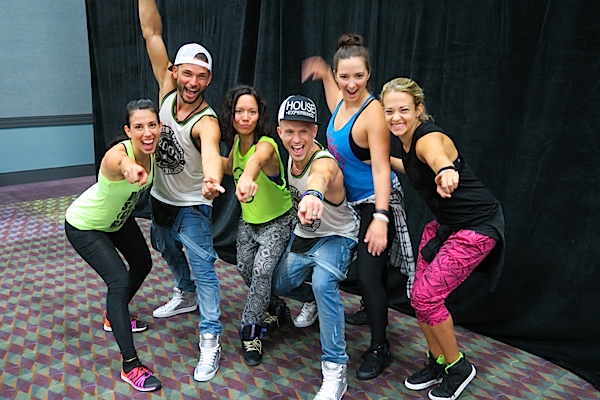 Benjamin and Rodrigo energized the crowd with their upbeat and enthusiastic personalities and great song selections. Techno was my favorite music to listen to in college, so I should have known I'd like this session. But, I didn't just like the songs. I loved the whole session: from the songs, to the choreo, to the presenters.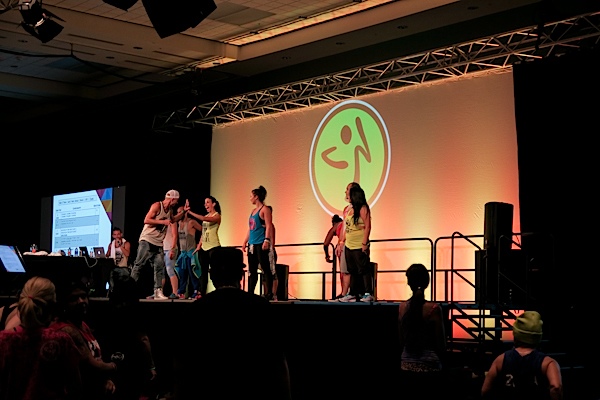 Sunday has become a tradition of new experiences. I attend sessions I've never seen before and fall in love with them.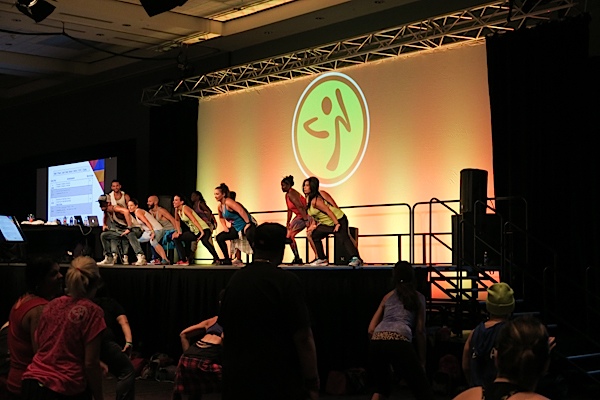 My last session in 2014 was Latintronika. This year, it was House Experience. I really want to do both of these sessions again…maybe next year? ZinCon always presents the challenge of wanting to do your favorites again and trying something new. We'll just have to wait till next year to see how my schedule pans out.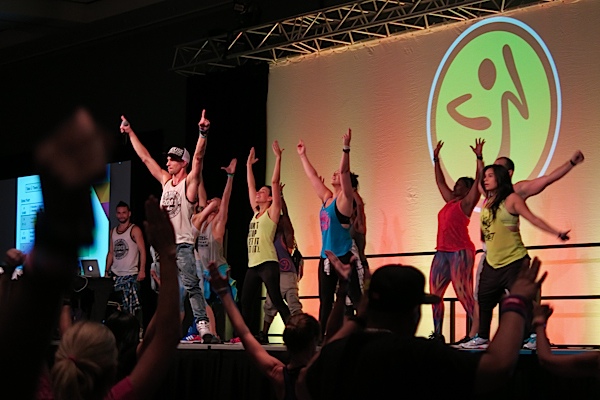 Either way, I highly recommend this session if you see it on the ZinCon schedule during registration. Do itttttt! Maybe I'll even see you there? If so, let me know you saw this blog post.
Another Sunday tradition forming is seeing my social media friends. Without any coordination, I ran into Sarah (@MissPeppyZumba on Instagram) and Dee (who I met last year at Latintronika). I almost missed Dee, but she caught me leaving the picture line. Woohoo! Dee – we need to coordinate a meet-up next year! 😉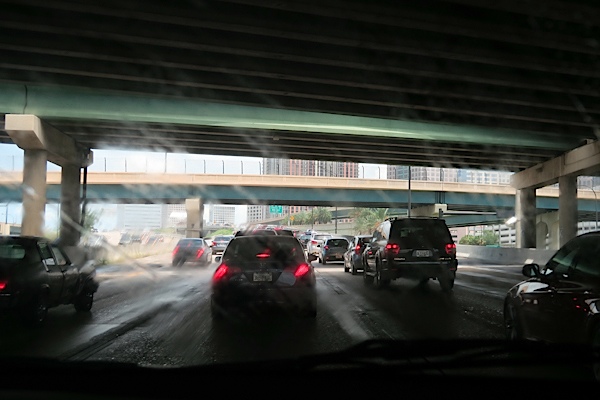 After our last session ended, we packed up, said goodbye to our friends, and hit the road. We had a long trip ahead of us. Last year, we broke the trip up with a stop at the beach at the beautiful Omni Amelia Island. Just like the lack of stop on the way there, I didn't realize what a difference that made. Normally, we only stop on the way down, but still. I remember thinking last year that I was sort of ready to be home Sunday. But Orlando to Charlotte is quite the drive! Major props to my friend, Angie, for tackling the majority of the trip while I played DJ.
We played our favorite ZinCon songs, worked on choreo at a Starbucks, and discussed which new songs we wanted to debut at class that week. It was a long but productive trip.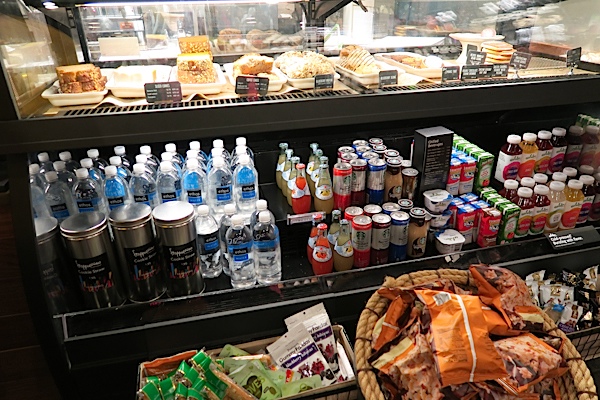 Starbucks made for a quick dinner. I got the bacon gouda sandwich and a hot chocolate for a late dinner. Someone caught me talking to my camera as I was leaving Starbucks and asked me, "Are you on YouTube?" At the time, I hadn't yet published any vlogs, but I said yes. Guess it's true now!
You can check out more about House Experience and our Zumba Convention Road Trip home on my vlog here:
***
For more, you can click through my other ZinCon 2015 posts:
Thanks for reading! Hope you enjoyed this ZinCon vlog series and be sure to watch the videos if you haven't. I have a full Zumba Convention playlist, so you can just hit play, sit back, and enjoy. If you liked the vlogs, please let me know. I'm still trying to figure out if I should stick to more edited videos or if anyone would be interested in more casual vlogs. I'd love to hear your thoughts in a comment or email (thechiclife at gmail dot com).
Have you been to Zumba Convention? What are your favorite sessions and why? I'd love to hear more about your faves!