Happy fall, friends! I wouldn't be a very good health blogger if I didn't get into a next level obsession with pumpkin. Am I right?! Sort of kidding. Sort of not. But either way, you're here because you too are a fellow pumpkin lover looking for some interesting recipes to try. Well, you're in the right place! In this post, I'm sharing some of my FAVORITE (and best IMO) healthy pumpkin recipes for you. Here are 12 brilliant ideas to take your fall food to the next level!
These recipes are easy, use mostly simple ingredients, and soooo tasty!
12 Healthy Pumpkin Recipes to Try This Fall / Thanksgiving / Holiday Season
Tis the season for all things pumpkin. While I personally love pumpkin year-round, these healthy pumpkin recipes are especially tasty around the fall / Thanksgiving / holiday season.
I have delicious ideas for breakfast, snacks, and dessert. Who knows, maybe one day I'll add in some for dinner too?
Happy cooking / baking / assembling. And if you make any of these, please share your photos on social media and tag me so I can see! It's always an honor when someone tries one of my recipes.
Healthy Pumpkin Chocolate Oatmeal Recipe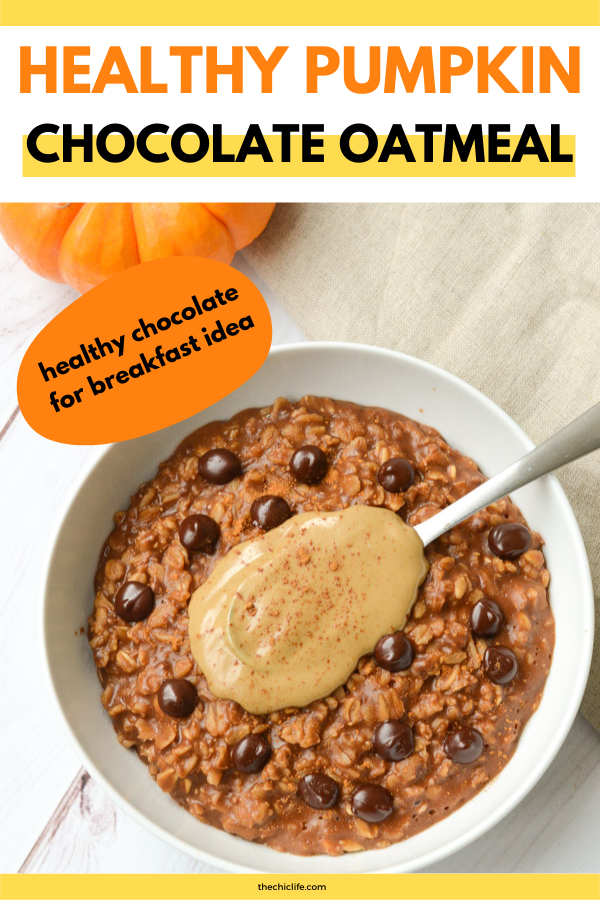 Chocolate is not just for dessert. You can actually whip up a delicious bowl of chocolate pumpkin oatmeal that is super healthy. Probably healthier than those coffee shop pastries because this bowl contains whole grains and healthy fats. *Vegan / Vegetarian*
Get this Pumpkin Chocolate Chip Oatmeal Recipe here
Healthy Pumpkin Chocolate Chip Muffins Recipe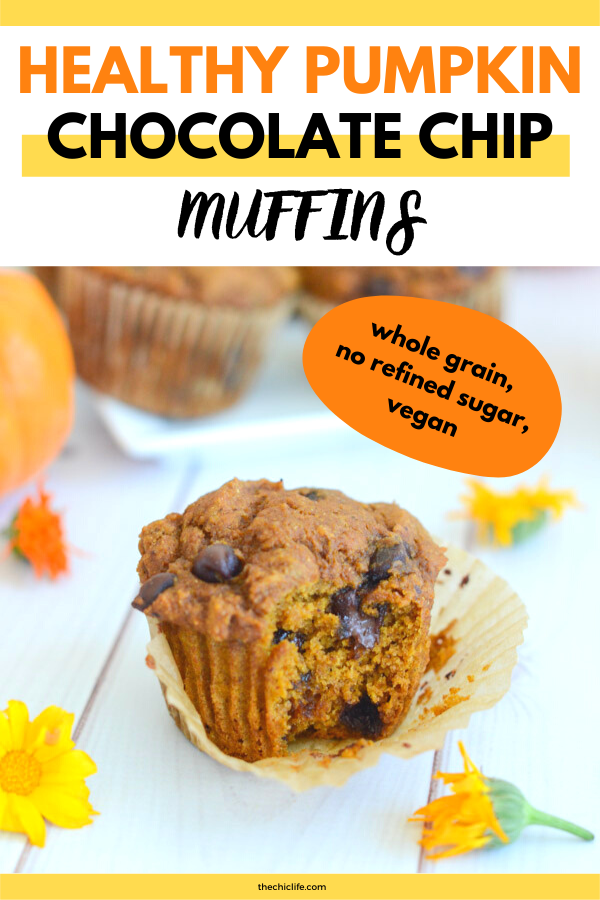 This is one of my ALL TIME FAVORITE recipes. After creating it, I seriously made like 12 batches of these muffins in a row. They're so good. I sometimes even eat them as dessert! *Vegan / Vegetarian*
Get this Healthy Pumpkin Chocolate Chip Muffin Recipe here
Healthy Pumpkin Pie Granola Recipe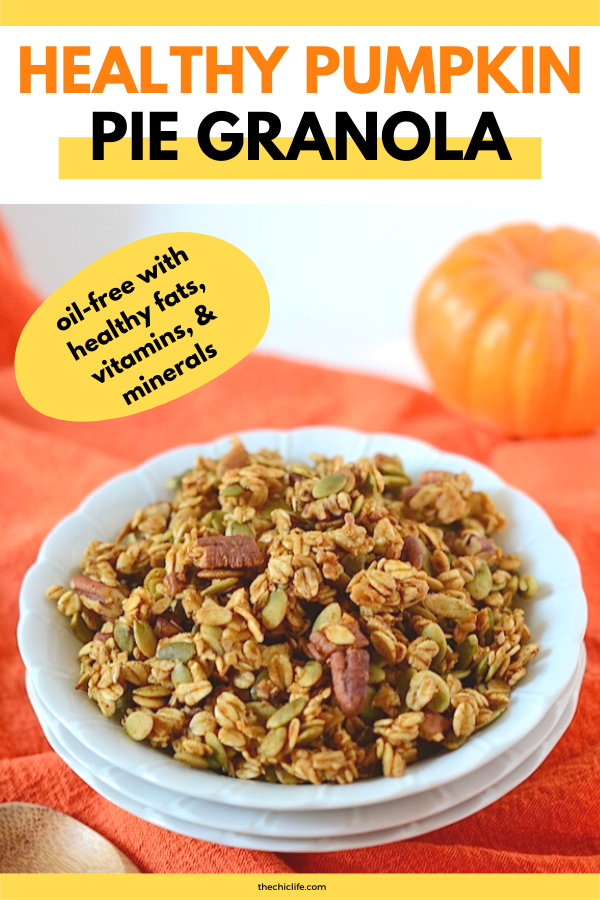 This oil-free granola recipe is packed with vitamins, minerals, and healthy fats. Pumpkin Pie doesn't have to just be delicious in coffee. It's really delish as a granola flavor too and makes for a festive breakfast or snack over yogurt or served with your favorite milk. *Vegan / Vegetarian*
Get this Pumpkin Pie Granola Recipe here
Healthy Baked Pumpkin Doughnuts Recipe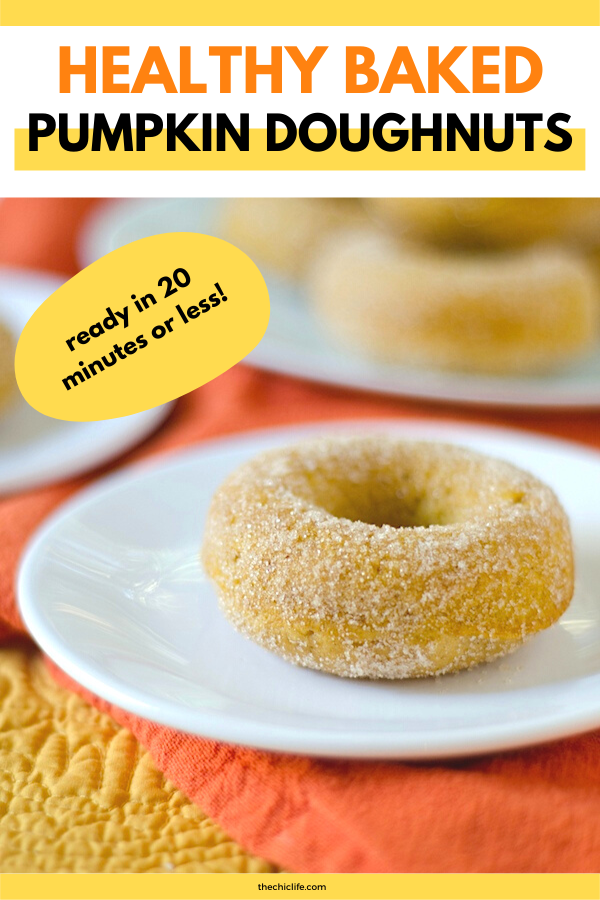 Before those pumpkin muffins above, THIS was my favorite pumpkin dessert of all my healthy pumpkin recipes. I can't tell you how many batches of these I've made. They're so delicious, so easy, and so fast! I love to whip these up when I want a quick dessert since they're ready in 20 minutes or less. *Vegan / Vegetarian options*
Get this Healthy Baked Pumpkin Doughnuts Recipe here
Healthy Pumpkin Pie Green Smoothie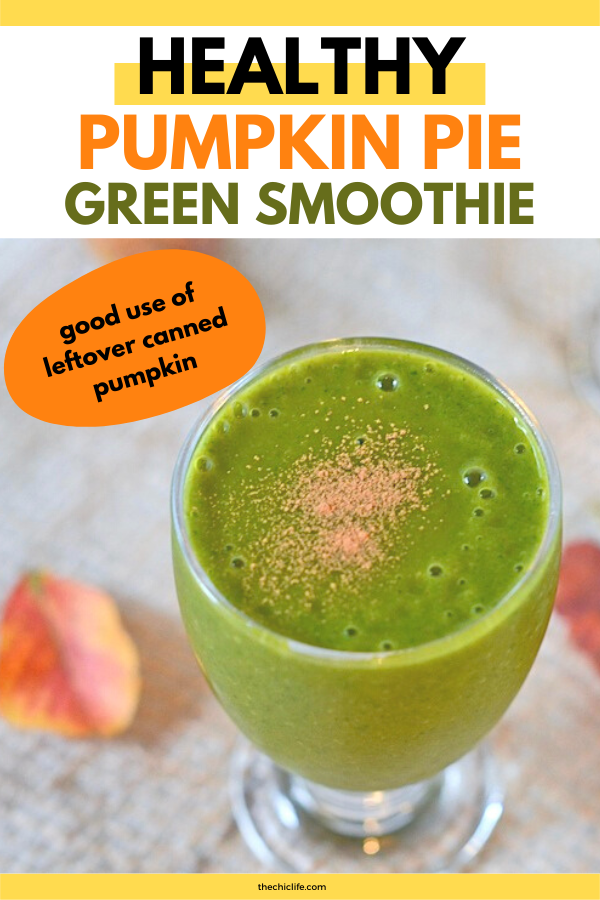 I know – smoothies are for warm weather. But hear me out – smoothies are great year round! You can even put a fall flavor profile onto a classic green smoothie with a couple simple edits. This is a great way to enjoy healthy ingredients like spinach or kale plus pumpkin to boost your nutrients for the day. *Vegan / Vegetarian*
Get the Pumpkin Pie Green Smoothie Recipe here
Healthy Coconut Pumpkin Pie Recipe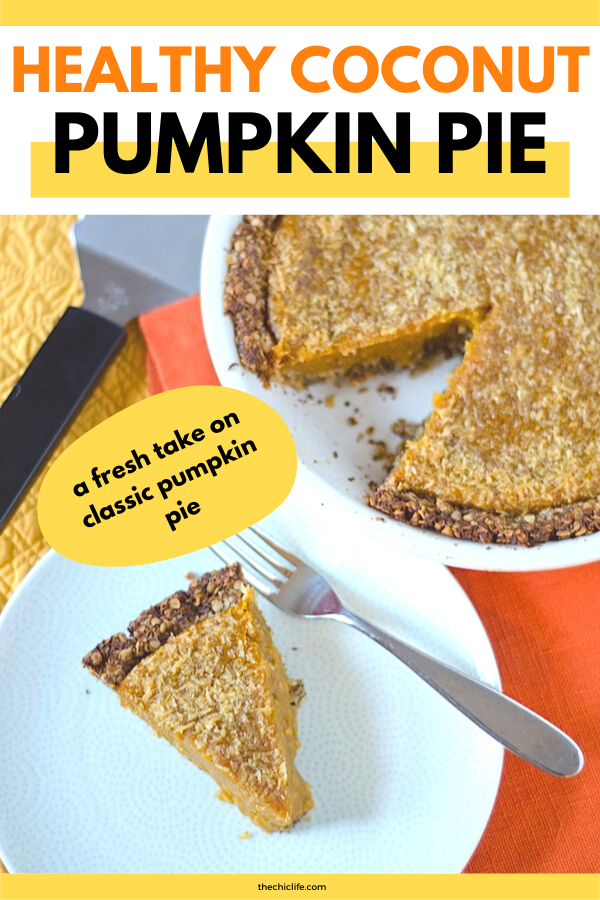 Love pumpkin pie?! Here's a fun twist on the classic pumpkin pie recipe. This version brings in a delicious coconut flavor. Plus, if the pre-made pie crusts are out at the store (or you prefer to make your own), this one is made with a unique oat crust. Did I mention there's a coconut cream sauce!? *Vegan / Vegetarian*
Get the Healthy Coconut Pumpkin Pie Recipe here
Healthy Pumpkin Chocolate Doughnuts Recipee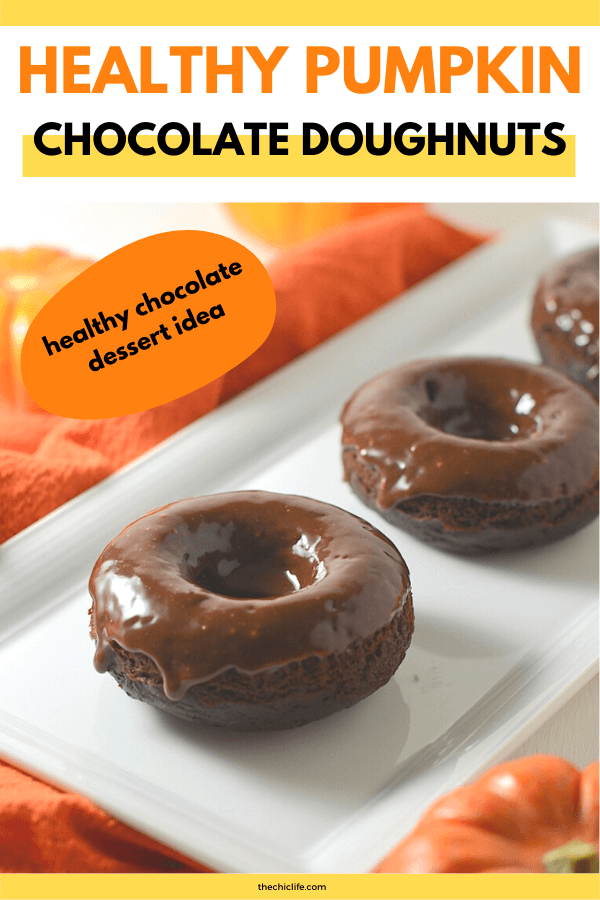 This is a delicious chocolate take on the above pumpkin doughnuts recipe. But this one comes with a delicious glaze! Yum! Feel free to add sprinkles to your glaze. Or skip the glaze and top your doughnuts with cinnamon sugar. It's hard to believe these are healthy!
Get the Healthy Chocolate Pumpkin Doughnuts Recipe
Healthy Stovetop Pumpkin Pie Oatmeal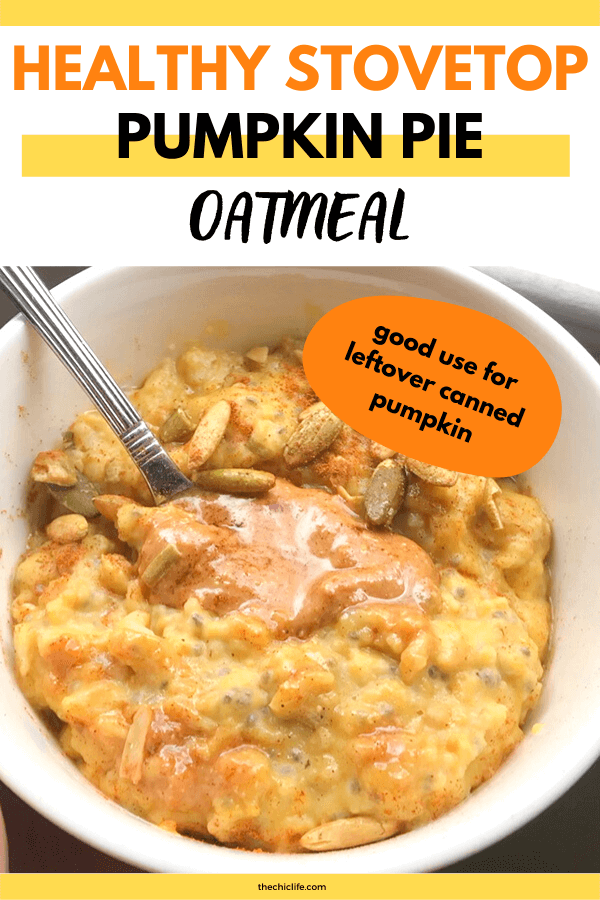 Cozy up with a comforting bowl of pumpkin pie oatmeal. Stovetop oats sound slow, but this takes about 10 minutes to make, and the extra time invested is worth it for this creamy pumpkin goodness.
Get the Healthy Pumpkin Pie Stovetop Oatmeal Recipe here
Healthy Pumpkin Chocolate Chip Cake Minis Recipe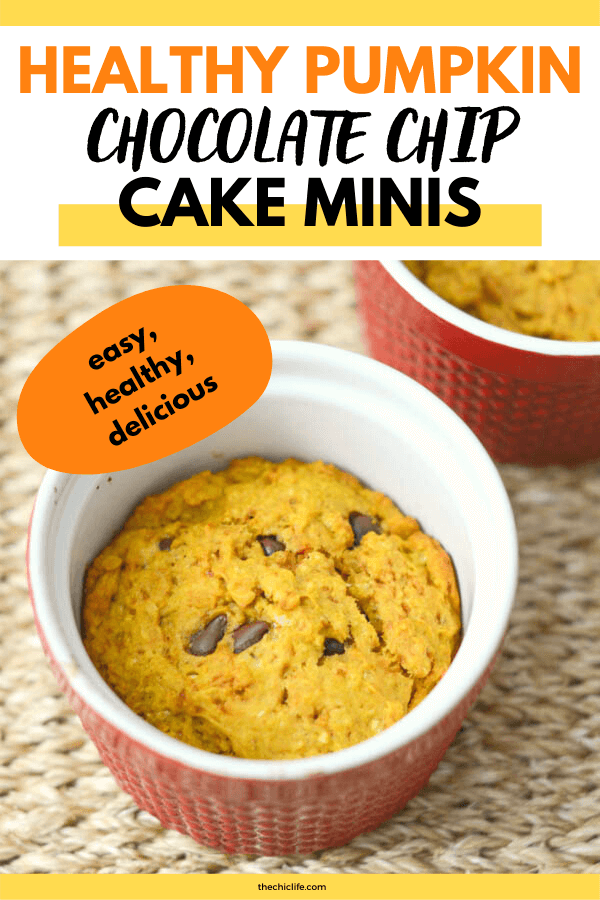 Yup, my healthy pumpkin recipes round-up includes cake! Whether you're not wanting too much cake or you're just feeling a little lazy, these pumpkin chocolate chip cake minis are a winner. When you already have so many holiday leftovers, sometimes it's nice to make something that only makes two servings. Did I mention it's super tasty?
Get the Healthy Pumpkin Chocolate Chip Cake Minis Recipe here
Easy Healthy Autumn Granola Recipe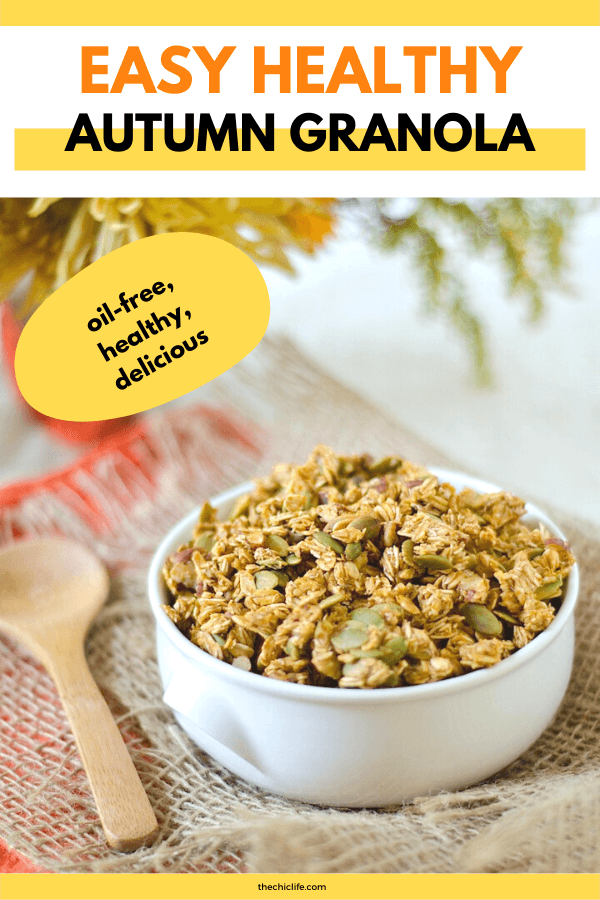 Homemade granola is so easy and makes your home smell amazing! This recipe uses pumpkin instead of oil so it's an oil-free granola recipe that tastes great. Add in your favorite nuts and dried fruits to make it yours.
Get the Healthy Autumn Granola Recipe here
Healthy Pumpkin Pie Chia Pudding Recipe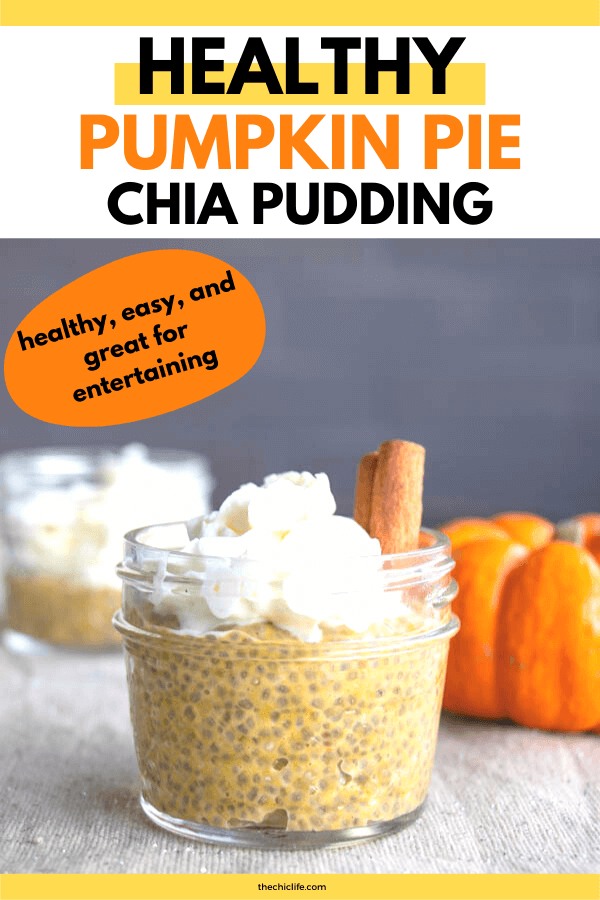 If all the cooking and baking of the other healthy pumpkin recipes is overwhelming you or you want a lazy option to have on hand, this is your ticket. This requites no cooking, baking, or even kitchen skills. If you can mix, you can make this one! It's great for food prep or to prep ahead before entertaining guests.
Get the Healthy Pumpkin Pie Chia Pudding recipe here
Healthy Coconut Macaroons Recipe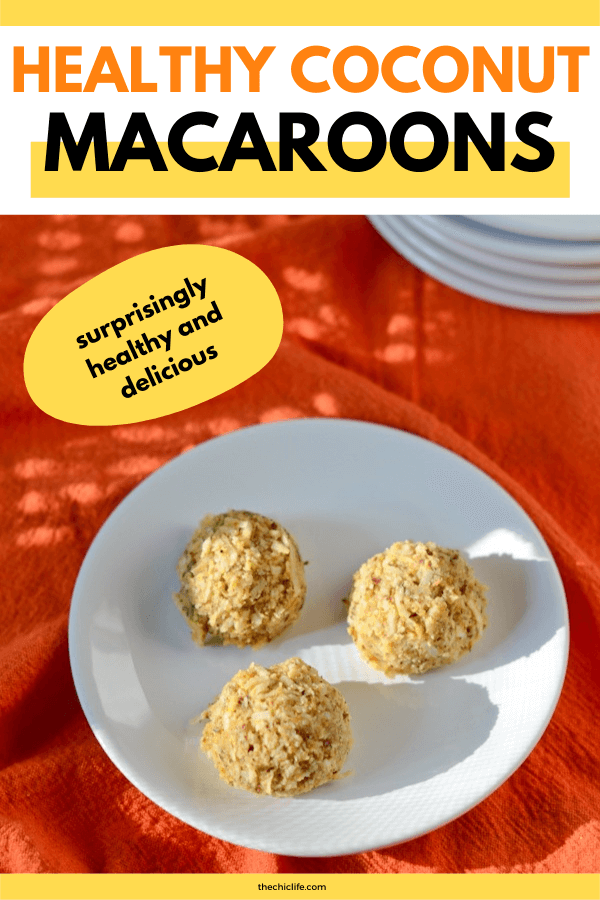 These are surprisingly delicious and healthy! I love prepping these for snacks / dessert later. They're great for roadtrips too. And they're also a wonderful excuse to pull your dehydrator out and put it to good use.
Get the Healthy Pumpkin Coconut Macaroons Recipe here
***
Summary
There are SO many delicious ways to enjoy pumpkin. This post features some of my favorite breakfast, snack, and dessert healthy pumpkin recipes that are a great use for canned pumpkin. Some can even use that last bit of leftover canned pumpkin from other recipes.
More Healthy Recipes
Healthy Turkey Tetrazzini Recipe – great use for leftover turkey
Healthy Cranberry Apple Crisp Recipe
Healthy Leftover Turkey and Veggie Breakfast Casserole Recipe
Healthy Dark Chocolate Tahini Oatmeal Cookies Recipe
Turkey Grain Nourish Bowl Recipe
Curried Turkey Shepherd's Pie Recipe
***
Thanks for stopping by and checking out this post about Healthy Pumpkin Recipes – 12 Brilliant Ideas to Take Your Fall Food to the Next Level. Hope you have wonderful holiday celebrations!